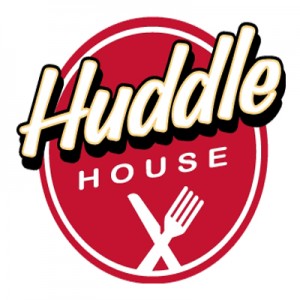 The company is a 24-hour diner chain. It is prominent in the South. It primarily serves breakfast meals, sandwiches, and chilis. It is available now for franchising.
John Sparks started the company in 1964. It was not his first time to start a restaurant, but he had trouble coming up a name for the business. He got the idea after seeing some boys huddling up.
It currently has more than 400 locations — most of them situated in Florida, Georgia, Kansas, Kentucky, Missouri, New Jersey, Oklahoma, Pennsylvania, and Texas. It has around 200 to 500 employees.
Entry-level employees are entitled to a 50% discount on all items below $10. Also, employees get medical family leave, and vacation/paid time off. People at the corporate office receive additional benefits.
Because of the low pay, most employees rely on customer tips and the employee discount. The stores are family-friendly, and you'll get a lot of opportunities to meet new people. What's more, the food is great.
How Old Do You Have To Be To Work At Huddle House?
You can work for the company once you reach the age of 16. The only available position for you is to be a team member — unless you are age 18 years old and above. To raise your chances of getting hired, train yourself to be charming and hospitable.
Huddle House Careers
Boasting hundreds of branches in different locations in the United States, this company has a lot of employment opportunities to offer, especially entry-level positions.
Team Member: You are the all-rounder and gofer of the store. Expect that you will be called over by your coworkers for assistance most of the time. Also, you will handle cash transactions and process orders through the store's POS terminal.
Dishwasher: Most of the time, you will be operating the dishwashing machine. Aside from that, you will assist the cook by lining up and processing ingredients and transferring them from storage to the kitchen. You must be physically fit to get accepted for this job.
Server: You will be in the front line serving the customers and assisting them if they have any special requests. You are also the one who will take down their orders. You must maintain the cleanliness and orderliness of the customers' area.
Cook: You will be in charge of processing and cooking food for the customers. The company does not need experienced people, but it is a plus if you have worked as a cook before. You will be trained to make sure you meet the company's standards.
Grill Cook: You will be in charge of cooking using the grill. You will assist the cook in case you do not have an order that requires a grill. You are also responsible when it comes to the cleanliness and orderliness of the kitchen and the grill.
Food Service Driver: Aside from being open 24/7, the company offers food delivery. You will be the one who will take the order to the customer's doorstep. You are required to have Class A CDL (Commercial Driver's License) and six months of driving experience under Class A.
Warehouse Selector: You will work in the warehouse. You are expected to operate pallet jacks to move around stock and load/unload them to trucks. You must be physically fit, and capable of lifting heavy objects weighing 60 pounds or more.
Shift Leader: You are the front-runner of team members and other coworkers in a specified shift. You are to serve as a role model. Most importantly, you must be capable of spreading best practices and proper attitude in servicing customers.
Assistant Manager: You have multiple tasks and responsibilities. One of them is assisting the general manager in his daily tasks. Also, you are to work as a regular team member/shift leader whenever you are available or free of assistant manager duties.
General Manager: You hold the highest responsibility in the restaurant. You generate the reports that corporate needs. You also need to manage, coach, hire, and discipline team members and other employees within your branch.
Huddle House Application
You can just visit the company's dedicated careers website. In there, you can use the search location and jobs function to find a position available near you. However, it seems that the job listings on the website is not fully updated. You can search for positions in third-party listing sites instead.
You can apply online as mentioned a while ago, or you can just visit a branch directly. You can simply ask if there is an available position, and they will assist you on how you can start your application. It is much more recommended to apply in person instead of online.
If you choose to apply online, you can just fill up an application form and wait for a call. It is best that you emphasize any experience related to retail or restaurant to raise your chances of getting a callback.
You do not need to worry about your resume. You just need to make sure that they see that you have what they want for the position. For example, if you are targeting the food service driver position, make sure to indicate that you have a Class A CDL.
The questions they throw during interviews are basic and standard. As long as you are willing to accept the company's offer and pass the training they provide, you are good to go.
Things to Know About Huddle House
When it comes to company culture, it focuses on being "warm" and "family friendly." Its founder always wanted to make sure that the restaurants are a nice place to eat and work in.
When it comes to news, the company usually is low-key. Most of the events that happen related to it are all about new stores being opened, renovated, and refurbished.
The company is known for good breakfast meals and being open 24/7. It can be considered a nice family restaurant for the lower and middle classes. On the other hand, it gained a reputation of being the best place to eat after watching a game of football.
The company always pours its efforts into starting fundraisers for elementary and high schools. Aside from that, it loves to get involved in charities and drives concerning children victimized by hunger and malnutrition.
Application Links
Company: https://www.huddlehouse.com
Careers: http://huddlehousecareers.com/
Last Updated on