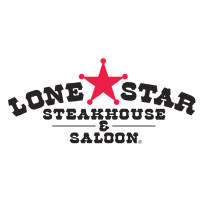 Lone Star Steakhouse and Saloon is a chain of restaurants bringing the taste of Texas to the rest of the United States.  To find out how to apply for Lone Star Steakhouse online, follow the link at the bottom of the page to submit your Lone Star Steakhouse application today.
The very first Lone Star Steakhouse and Saloon opened in 1989 in Winston-Salem, North Carolina.  The company headquarters are now based in Plano, Texas, although despite its name, none of the locations are actually in Texas. However, the chain has grown and expanded and there are now over 150 locations across the USA.
The restaurants try to bring the most authentic Texas-style food to its customers that they can.  On the menu you can find a lot of steaks, done in lots of different ways to suit every taste.  There's also classic Texas-style chili as well as a wide range of soups, salads and desserts.
The chain also runs a 'Dine and Donate' program to make it easy to raise money for any chosen charity or not-for-profit organization.  The process is simple, by just having guests bring along the right flyer when they eat there, the company will donate 15% of the total of their check to the designated organization.
Lone Star Steakhouse Careers
You can find Lone Star Steakhouse jobs based in their restaurants.  The most common positions are Dishwashers, Bussers, Bartenders, Servers, Cooks, Assistant Managers and Restaurant General Managers.  For many of these jobs you won't need much experience to be able to apply, although you will have had to have worked in a similar role to apply for managerial positions.
There are fewer job opportunities available in the corporate side of the industry, but there may be openings occasionally at their headquarters.  The types of careers open are in the departments of Finance and Accounting, Administration, Human Resources, IT and Sales and Marketing.  These roles will mostly require a college degree and relevant experience.
How old do you have to be to work at Lone Star Steakhouse?  You must be at least 16 years old to apply for jobs at Lone Star Steakhouse, although for some positions you will need to be 18 so make sure you check the specifications before you submit any applications.
The restaurants are open from 11am daily and close at 10pm Sunday to Thursday and 11pm on Fridays and Saturdays.
There are many benefits available for eligible employees with Lone Star Steakhouse careers for which you will usually have to be working full-time.  These include health coverage with medical and dental plans, life insurance plans, 401(k) retirement plans and long-term disability.  Most employees will also be entitled to paid time off, and everyone gets a generous discount on meals.
Job Descriptions & Salaries
Restaurant Server – Servers are required to carry out a number of tasks on a daily basis.  Servers greet guests and take their orders, and use their thorough knowledge of the menu to make recommendations and answer any questions that customers might have.  You will serve food and drinks and also help to maintain the cleanliness standards of the restaurant.  The pay is usually around $5/hour plus tips.
Restaurant Host/Hostess – As the first line in the restaurant, the responsibilities of a Host or Hostess are to greet the guests when they first come into the restaurant and organize the seating arrangements.  You will handle reservations both in person and on the phone.  You will also be expected to help keep the front of the restaurant presentable.  The pay ranges between $5-8/hour.
Restaurant Cook – The job description for this role requires you to prepare all of the items on the menu to the exact specifications.  There are very strict regulations to kitchen hygiene and food preparation standards that you will need to adhere to.  The expected pay for this position is $10 an hour.
Restaurant Manager – Working in this career as a Restaurant Manager, you'll have oversight over all of the daily operations in the restaurant.  Managers are responsible for hiring, training, scheduling and managing staff as well as taking care of administrative duties.  You also must ensure that customers are satisfied at all times.  The expected salary for this role is $45k/year.
Lone Star Steakhouse Interview Questions
To give yourself the best chance of employment, practice some common interview questions after you submit your Lone Star Steakhouse application.
Why do you want to work here? You are very likely to be hit with this question first so make sure you're ready for it.  Read up on the company before you go to make sure you can give a full answer. 
What are your biggest strengths? When you talk about your strengths it's important to remember to use attributes about yourself that are relevant to the job and show that you are the best candidate.
How would you describe your people skills? Customer relations are a very important part of all Lone Star Steakhouse jobs so if you don't have specific experience to draw from then describe your people skills in your other activities.
What are your favorite meals?  You need to be able to make good recommendations to customers about the menu so practice your skills before.  It helps if the kind of food you like is similar to the type of food served in the restaurant.
What is your availability?  They will need people to work evenings and weekends so if you're able to be flexible in your scheduling that will help your application.
Advice For Application Process
The preferred method of submitting an application form is to apply online.  Search Lone Star Steakhouse jobs online to see their current vacancies.  Once you have selected the role you want, fill in the online application form.  You resume will be kept on file but you will only be contacted if they wish to invite you for an interview.
It is possible to make a direct application in person, although the company states that this should only be if you have technical difficulties, otherwise you should submit your Lone Star Steakhouse job application online.  You can't download a printable application for Lone Star Steakhouse but you can request a free application form at your local restaurant between 2pm and 4pm Mondays to Fridays.
For many entry-level positions the interview will probably be fairly brief and will focus mainly on behavioral questions.  It won't be necessary to wear a full business suit but you should still make sure that you are dressed smartly and are well groomed.  It's always a good idea to bring an extra copy of your resume with you to any interview.
During your interview, make sure that you keep a positive attitude throughout.  It's very important to make a good first impression so be sure to smile and maintain eye contact with your interviewer.  Sometimes you'll need to follow up after your interview via phone or email to check on the status of your application.
Also See:
Claim Jumper: See this page for jobs at Claim Jumper.
LongHorn Steakhouse: See our guide for careers at LongHorn Steakhouse.
Ponderosa Steakhouse: See our resource page for more information on Ponderosa Steakhouse careers.
Outback Steakhouse: Visit the Outback Steakhouse application.
Fazoli's: See this page for jobs at Fazoli's.
Company Links
http://www.hrjobcenter.com/daystar/index.html
http://www.lonestarsteakhouse.com/AboutUs