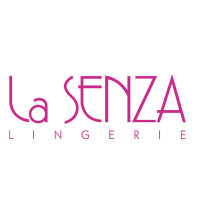 La Senza is a Canadian retailer of lingerie and other intimate apparel. The parent brand for these stores is "L Brands", which operates stores in other countries as well as Canada. They have started an expansion into active wear and stores aimed at younger girls and teenagers. For more information on your La Senza application, follow the link below.
Founded in 1990, they are currently headquartered out of Dorval, Montreal, Quebec, Canada. They have over 300 company owned locations in Canada with an additional nearly 500 stores across 45 other countries as a result of franchising, licensing, and cooperation agreements. In 2006, they became a part of "Limited Brands", which also owns Victoria's Secret.
In addition to selling fashionable clothing and undergarments, they believe in giving back to their local communities. They aim to make their company as environmentally friendly as possible. They also hold the education of the local community in high importance. They help give their local schools supplies to encourage learning.
This company is looking for employees with a strong sense of social responsibility, as well a strong work ethic. They want employees with amazing customer service skills in order to provide a positive shopping experience for their customers. They want employees with a drive to further their careers, and who will work towards those goals.
La Senza Careers
There are many career opportunities between the corporate office and the retail store. The retail store offers many entry-level positions for those to gain valuable work experience to turn their job into a La Senza career. Some positions that one may find at the retail level are sales associate, keyholder, bra expert, and store manager.
The corporate offers many different types of positions so that people of all skills and talents can find something that is a good fit for them. They have some entry-level positions, but most positions are higher level positions with more requirements to gain employment. Some positions found in corporate are designers, merchandise & planning managers, and buyers.
Different positions at this company have a different set of requirements to gain employment. Entry-level positions may require at least a high school diploma or equivalent with little experience. Higher level positions may require a college degree and several years of experience. How old do you have to be to work at La Senza? The minimum age of employment is 18 years of age.
La Senza offers very competitive benefits for their industry. Employee eligibility for benefits can depend on hours worked weekly and job title. Some benefits include health, dental, and pharmacy plans. They may also receive both short-term and long-term disability. They will have access to life insurance policies and a 401(k).
Hours of operation can vary depending on location and holidays. Some holidays may cause store closures. During the busy holiday season, the store hours may be extended to accommodate shoppers. For more information, check your local store's hours. Generally, hours are Monday through Friday from 9:30am to 9:00pm, Saturday from 9:30am to 5:30pm and Sunday from 12:00pm to 5:00pm.
Job Descriptions & Salaries
Sales Associate- A sales associate is responsible for assisting customers out on the sales floor. A sales associate should have knowledge of the products in order to help customers. A sales associate may also handle customer transactions at the register, including handling returns and exchanges. This means they should also have knowledge of the company's policies regarding payments, returns and exchanges. A sales associate may earn around $9 hourly.
Bra Expert- The bra expert focuses solely on driving sales of bras. They are responsible for assisting customers with sizing, so they should have knowledge about how to properly size customers. They may also be found in the fitting rooms to help customers know if a bra fits properly, and assist in helping customers find the right type of bra to fit their needs. A bra expert may earn around $10 hourly.
Power Seller- A power seller is found on the store and is responsible for driving sales in their store. They must have a passion for selling. They must meet all sales quotas set for them. They commonly work during peak sales hours, and during special product launches and sales. A power seller may earn around $10 per hour, not including performance bonuses.
Store Manager- A store manager is responsible for running the daily operations of the store. They will hire and fire employees as needed to ensure company policies are followed. They will schedule staff. They are responsible for driving store sales. They are also responsible for their store's budget and payroll. A store manager may earn around $50,000 a year.
La Senza Interview Questions
Here are some questions that you may be asked during your job interview.
Why do you want to work at La Senza? This question may require some research prior to your interview. The interviewer wants to learn what you know about the company and their values. Describe which values you share with the company and why that makes you a good fit to work here.
What is your favorite product in our store? This question is aimed at letting the interviewer know what you know about their products. Explain which products are your favorite and why. Don't forget to get into detail why because this shows a high level of knowledge about products.
What qualities do you have that makes you a good salesperson? The interviewer is asking because this question can tell them if you know what makes a good salesperson. Describe what qualities you have that you think makes a good salesperson.
Why should we choose you over the other applicants? The interviewer is giving you the chance to sell yourself to the company. Take this opportunity to describe your strengths and how the company would benefit from them.
Are you a people person? This position requires a person to have amazing customer service skills, and the interviewer wants to know if you have what it takes to provide a great experience. Answer honestly, describing your strengths in dealing with customers.
Advice for the Application Process
Wondering how to apply for a job at La Senza? You can apply for a La Senza job at La Senza jobs online. You may also fill out an application form at your local La Senza. There are no printable applications online. There are no downloadable applications. The easiest way to apply is to apply directly online.
The company website has the job descriptions and responsibilities clearly stated so that potential job seekers can find the right position for them. You should only apply for a position that you qualify for, otherwise your application may not be considered. You should fill out the application form completely and according to the instructions provided. You should remember to submit an updated resume with your application.
After applying here, you should hear back within a reasonable amount of time. If not, you can call the location that you applied at to check the status of your application and if they are still hiring for that position. They may also tell you when they will start conducting interviews, if they have not already started.
You should practice for your interview beforehand. You can do this by asking yourself potential interview questions and answering them out loud. This will help you be less nervous during your interview, which will help you be more confident and more articulate. You should dress in a professional manner for your interview. This can increase the likelihood of getting the job.
Also See:
Brooks Brothers: Visit the Brooks Brothers application.
JoS. A. Bank: See this page for jobs at JoS. A. Bank.
LOFT: Visit the LOFT application.
Plato's Closet: See our resource page for more information on Plato's Closet careers.
Forever 21: See our resource page for more information on Forever 21 careers.
Company Links