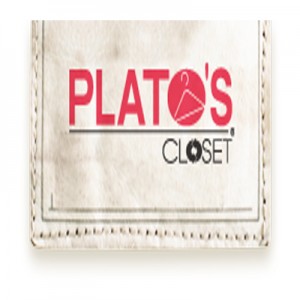 Plato's Closet is changing the way consumers feel about secondhand clothing. All of their inventory is from top-name brands. They only buy clothes that are hip and trendy and have been in stores in the last year and a half. With these rigorous parameters, they save their shoppers as much as 70% off mall retail prices; some of their secondhand articles are still in stores!
Plato's Closets are franchises, meaning every location is individually owned and operated. Their first location opened in 1999 in Columbus Ohio. The name Plato's Closet comes from the famous Greek philosopher who was a firm believer in the act of preservation. That is exactly what these stores aim to do – preserve great clothes at a cheap price.
Fifteen years later, Plato's Closet has 300 locations across the US and a handful of them have begun popping up in Canada. Each one of these locations aim to further Plato's Closet mission: provide the newest trends at super affordable prices to teens and young adults.
Apply for jobs at Plato's Closet by accessing their free application for Plato's Closets jobs online. The printable application for Plato's closet can be found via a link to download application form PDF file.
Plato's Closet Careers
How old do you have to be to work at Plato's Closet? Most locations will allow anyone 16 or older to work at their store. Again, Plato's Closets are individually owned and operated. Some owners may have stricter age qualifications. The common age requirement break down for Plato's Closet jobs is 16 years or older for sales associates and all other positions require you to be at least 18-years-old.
Sales associate positions typically do not require any prior experience, but there are other requirements. Sales associates at Plato's Closet should be fashion savvy in order to field customer questions regarding trends and styles. They also most posses superb customer service skills.
Customer service reps need the obvious skill that's in their name , but they also need a tough skin. In these Plato's Closet jobs you will assuredly find yourself in front of a disgruntled customer who is upset that you won't take their secondhand clothes. The ability to stand your ground and be firm is a necessity. Prior experience in a retail location with high customer interactions may not be required at every location, but it will greatly increase your chances at landing this job.
Get Your Degree!
Find schools and get information on the program that's right for you.
Powered by Campus Explorer
Sales leaders must carry the same traits required by sales associates, but they should also have minor leadership skills as well to help their cause as a role model. Prior experience in a sales or retail environment is required for this position.
Requirements for assistant and store manager positions vary from location to location. A typical assistant manager position normally requires two plus years prior experience in a comparable environment. Store Manager jobs will usually ask for four or more years. Drop by your local Plato's Closet and ask questions to get an idea of where the requirements for these positions lie.
At the end of the day, if you feel you would be a good fit for a managerial position, then apply! You may have what it takes even without meeting these prior work requirements. These are estimated hourly wages for Plato's Closet employees by position. Your local Plato's Closet may offer you a better (or worse) wage. No employees at Plato's Closet earn a salary, they all make hourly wages.
Sales Associate – $8.00 an hour
Customer Service Representative – $8.50 an hour
Shift Leader – $9 an hour
Assistant Store Manager – $10.50 an hour
Store Manager – $13 an hour
Plato's Closet does not offer employees many benefits beyond a discount on their already discounted store clothes.
Plato's Closet Job Descriptions
Plato's Closet offers many job opportunities. Although their website doesn't list them, here are the most common Plato's Closet positions and a job description for each.
Sales Associate
This is the entry-level position at any Plato's Closet. These employees can be hired as part-time or full-time associates. The main duty of the sales associate is to assist customers. This includes manning the cash register, answering any customer questions and providing them with an overall excellent experience.
Additional duties include keeping work spaces neat and tidy, putting out newly acquired inventory and optimizing shelf and rack space to put the best items front and center.
Customer Service Representative
These employees may have the most important job at a secondhand clothing retailer. They are chiefly responsible for deciding what clothes get purchased and for how much. As a seller of gently worn clothes, customers like to barter and argue prices. It also falls upon these representatives to engage in these haggling efforts by their guests.
As the name suggest, customer service representatives have to excel at customer service. Especially when it comes to discussing prices (for clothes being sold or bought). These employees must master the art of discussing prices in a way that is fair and doesn't boil anyone's blood. But not everyone will be happy.
Shift Leader
These Plato's Closet team members  carry the same duties and responsibilities as a sales associate. However, they have proven themselves to be adept at performing these duties. The added responsibility of this job is to develop and guide sales associates to follow their lead (hence the name). Shift leaders are meant to be walking, breathing examples of star Plato's Closet employees.
Assistant Manager / Store Manager
This manager carries many of the same duties as a shift lead in terms of employee development. The assistant manager gets the added pleasure of taking part in the interviewing and hiring process of new employees.
As the secondary managerial position, the assistant manager is responsible for the entire building in the absence of  the store manager. These managerial duties are to ensure that every part of the store is operating efficiently.
Since Plato's Closet stores are individually owned and operated, a lot of the manager's duties are dependent on how involved the owner is. In some stores the owner plays very little role in the store, thus the managers have much more on their shoulders. In other cases, the store owner is involved with the operations and takes some of this burden away from the managerial staff.
Both managers have the final say in any dispute about pricing or whether or not Plato's Closet will take a customer's item(s).
Visit the Plato's Closet careers page on their website to find out how to apply for Plato's Closet online.
Plato's Closet Interview
If you can succeed at this, by the time you sit down for the interview you'll practically already have the job. Some common interview exercises that Plato's Closet has been known to use is to test your ability at sorting clothes by giving you a pile of random articles, or asking you to put together an outfit with items in the store.
Advice For Application Process
You can find the Plato's Closet job application online. However, it is not your traditional online application. It is a printable application form that you are meant to fill out and bring to the store nearest you. The Plato's Closet careers section of their website has a store locator if you need help to find your local store.
When you drop your Plato's Closet application off at the store, try and dress appropriately. This is the first time your potential future boss will meet you. Wear something that is trendy and fit's the style of products that Plato's Closet sells. Introduce yourself and be polite and friendly. If you can manage to make a good impression, you may just make yourself a standout candidate in the pool of applications  before they even look at your direct application.
A fashion sense and customer service are two of the biggest traits management is looking for in new employees. While you're dropping off your Plato's Closet application, try and engage a customer. Something simple like commenting them on something they are wearing or getting ready to purchase. It will show that you will be comfortable engaging a customer during your possible career there.  It also showcases your fashion sense and ability to direct others towards what looks good and what doesn't.
Applicants seeking an assistant or store manager job will want to include a resume and cover letter with their application. This would be an advisable strategy for potential shift leads as well, but it isn't as necessary.
Plato's Closet's competition is usually from small consignment clothing businesses. There are not many chain clothing companies that sell secondhand clothes like they do.
Forever 21 sells clothes targeted at the same market. They aren't secondhand articles, but their products certainly match the look of many of Plato's Closet repurposed merchandise. Forever 21 has very reasonably priced clothing, which puts it in a similar realm of affordability.
Rue21 also targets the same market. Featuring their own brands allows them to provide their customers with cheap, but hip and trendy clothes for teenagers and pre-teens aspiring to be '21.' They have recently added clothing lines under their brand that are designed with young adult males in mind. This makes Rue21 a viable option for younger males who would enjoy working in this industry.
Both Rue21 and Forever21 are perfect substitutes for applicants who seek employment at an affordable clothing store for young adults, but don't want to deal with the added hassle of bartering with customers trying to clean out their own closets.
Also See:
Winners: See our resource page for more information on Winners careers.
White House Black Market: See this page for jobs at White House Black Market.
Francesca's Collections: For employment at Francesca's Collections visit the application page.
Torrid: See our guide for careers at Torrid.
Free People Apparel: For employment at Free People Apparel visit the application page.
Company Links
http://www.platoscloset.com/careers
http://www.platoscloset.com/users/platos/documents/Employment_Application.pdf