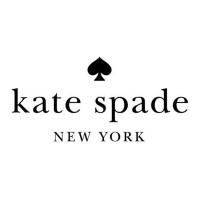 Kate Spade is quickly becoming one of the most talked about and fastest growing brands in the fashion industry.  Starting off with just handbags, the company has diversified its product ranges.  To find out how to apply for Kate Spade online, follow the link at the bottom of the page to submit your Kate Spade application.
The eponymous founder started the company with her line of handbags back in 1993.  But since then the company has expanded and now produces an entire range of men's and women's clothes as well as products for the home, stationery, shoes, beauty products and more recently perfume.  The menswear is under the name Jack Spade.
The woman herself, Kate Spade, studied journalism at Arizona State University and didn't begin her career in fashion until she started working at Mademoiselle from 1986 up until 1991.  Eventually she decided it was time to branch out on her own and left to launch her own range of handbags.
The company now has over 140 different locations just in the USA in addition to another 175 retail outlets across the worldwide.  The brand likes to maintain its image of being both colorful and stylish, sleek and practical.  The current face of the brand is model Karlie Kloss who is fronting the 'Live Colorfully' campaign.
Kate Spade Careers
Kate Spade careers provide many job opportunities in their retail locations.  The most common positions available are Stock Associates and Supervisors, Sales Associates, Supervisors, Assistant Managers and Store Managers.  Some of these are entry-level positions but preference will always be given to candidates with experience and knowledge of the fashion industry.
There are also career paths available for those looking for employment in the corporate sector.  There are particularly many careers available in all aspects of the Design process.  Other openings are in the departments of Merchandising, E-commerce, Human Resources, Supply Chain and Production amongst others.  For students and graduates there are also a number of internships available.
How old do you have to be to work at Kate Spade?  You must be at least 18 years old or over to apply for jobs at Kate Spade.
The stores are generally open from 10am to 9pm Monday to Saturday with reduced hours from 11am to 6pm on Sundays.
All employees will receive benefits from Kate Spade jobs, but they will vary depending on your position.  All Associates will receive generous discounts on the merchandise and will have the option of flexible scheduling.  Many full-time employees will also be eligible for health insurance packages, 401(k) retirement plans, pensions and the option of an employee stock purchase plan.
Job Descriptions & Salaries
Sales Associate – Every Sales Associates will be set individual sales goals to achieve all the while delivering excellent customer service.  You will need to be knowledgeable about the various products and be able to make recommendations.  Associates also have responsibilities keeping the store clean and stocked.  The average pay for this job is $10/hour.
Supervisor – A Supervisor works primarily with the staff to ensure that they are working with the clientele and fostering lasting relationships as well as helping Sales Associates hit their own sales targets.  Supervisors assist with store financial and sales statistics.  The pay for this job can range between $13-17 an hour.
Assistant Manager – Assistant Managers will need to be proactive in the marketing of the brand to individual clients and lead other staff by example.  You will be expected to manage and train staff to achieve their individual sales targets and store targets.  There will operational duties such as counting the cash register and opening and closing the store.  The average salary for this position is $46k/year.
Store Manager – As the Manager of the entire store you will need to be able to run every aspect of it.  You will be responsible for staff hiring, training and ongoing management and ensure that the store meets its targets.  Managers oversee visual merchandising and other directives as instructed.  The salary for this role can be up to $58k/year.
Kate Spade Interview Questions
After you submit your Kate Spade application, it's a good idea to prepare for the interview by practicing some typical questions.
What do you know about the company?  It's very important that you are knowledgeable about the brand before you go as this is vital for being a good salesperson and shows that you are passionate about the job. 
Where do you get your style inspiration?  Keep in mind that this is a very fashionable brand that wants to portray a certain image.  Make sure that you have put some thought into this question.
What do you think are the most important parts of this job?  The way you answer this question will show if you are fully aware of what the job description entails and how it fits in with the company and the brand as a whole.
Who do you think would make a good representative for the brand?  Make sure you've done some research on the brand and who their current brand ambassadors are so that you can suggest someone who fits.
What are the most important aspects of customer service?  Think about the best customer service you have ever received and describe what made it so good and how you could apply it to Kate Spade jobs.
Advice For Application Process
By searching for Kate Spade jobs online you can find a list of the jobs available for both the brand and its partner Jack Spade.  You can submit applications by creating a profile using your social media profiles, by filling in their online application form or by uploading your resume.  You can also submit your resume for general consideration without making a direct application to a position.
For corporate roles you will need to submit a Kate Spade job application online, but if you don't want to apply online for retail positions you can apply in person.  To do this, take your resume down to your local store and request a free application in person.  There isn't an option to download a printable application for Kate Spade.
You may sometimes be invited to a group interview for some sales positions.  In this case it's important to be able to get across that you know a lot about the brand and to showcase your personality over the other candidates.  For one-on-one interviews, the questions will be more in-depth about your experience.
First impressions are very important with this type of brand so take some time to select your outfit before you go.  Look at their advertisements to see what sort of clothes their models wear and pick items of clothing that are similar.  Make sure you've done research on the company and their latest campaigns and lines.
Also See:
Plato's Closet: Checkout the application page for work at Plato's Closet.
Lululemon Athletica: Checkout the application page for work at Lululemon Athletica.
rue21: See this page for jobs at rue21.
It's Fashion: Visit the It's Fashion application.
PacSun: For employment at PacSun visit the application page.
Company Links
https://www.katespade.com/CAREERS/katespade-careers,en_US,pg.html
https://www.katespade.com/THE-COMPANY/katespade-the-company,en_US,pg.html