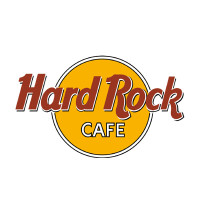 Two young Americans called Peter Morton and Isaac Tigrett opened the very first Hard Rock Café in London, the United Kingdom in 1971. In the beginning it had an eclectic décor, but later it they started to collect and display memorabilia. Now the company has expanded globally, and has one of the largest collections of rock and roll memorabilia in the world. With such an interesting atmosphere it is no surprise that so many people submit a Hard Rock Café application for one of their many job opportunities.
Locations of Hard Rock Café's include Paris, Berlin, Toronto, Los Angeles, San Francisco and Chicago. The American stores are corporate owned and operated, except for those located in Tampa and Four Winds Casino. In 2007, Hard Rock was sold to the Seminole Tribe of Florida, and its headquarters are in Orlando, Florida. Now there are 190 Hard Rock locations in 58 different countries around the globe, including hotels and casinos.
Hard Rock Café has a number of mottos that include Take Time To Be Kind, a humanitarian motto, Save The Planet, an environmental approach, and All Is One, which involves the entertainment industry. For the past 15 years they have run their PINKTOBERâ fundraising campaign, and have raised millions of dollars for breast cancer awareness and research. Part of this initiative includes involvement with the music industry and special performances at many locations, as well as specially created merchandise. Employment with this company ensures a fantastic work environment.
Hard Rock Café Careers
There are many different Hard Rock Café careers available encompassing the café's, hotels, casino's and corporate offices. One thing that separates this company from others with regards to hiring staff is that they welcome individuality and authenticity. Unlike many other companies that prefer you to conform, Hard Rock wants you to do the complete opposite. To check for Hard Rock Café jobs, check their website.
Job opportunities include management positions, recruiters, media coordinators, sales coordinators, and benefits administrators. Some of these positions will require qualifications and experience and could be based in the café's, hotels or casinos. The official website will explain how to apply for Hard Rock Café online, or for café positions the application process is different.
How old do you have to be to work at Hard Rock Café? You must be 18 years old to apply for jobs at Hard Rock Café.
Hard Rock values their employees highly, and so offers a number of benefits to eligible staff. This can include competitive salary, medical, dental, life and disability insurance, paid vacation time, pension or 401(k) retirement plans, health and wellness programs and an Employee Assistance program. The hours of operation may vary between each location, but generally they are open from 11:00am – 11:00pm Sunday to Thursday, and from 11:00am – 12:00am on Fridays and Saturdays.
Job Descriptions & Salaries
Sales Manager – The main responsibilities of a Sales Manager are to make sure that each customer receives the best possible experience, including service, music and food. Other duties include managing accounts, soliciting new accounts and ensuring the revenue goals are either met or exceeded. The salary is $66,000 per annum.
Benefits Administrator – The administrator is responsible for the development, analysis and implementation of corporate benefit programs and plans. They must also ensure that all plans are executed following the appropriate requirements and in keeping with company regulations and policies. The salary is $55,000 per annum.
Restaurant Operations Manager – The responsibilities of this role are related to every aspect of the business. This includes developing and implementing merchandising and retail strategies, management of the facilities, and ensuring excellent customer service. The operations manager is also responsible for hiring, training, developing and motivating employees. The salary is $60,496 per annum.
Kitchen Manager – This is a vitally important role that is responsible for ensuring the world-class Hard Rock Café experience is given to each customer. Tasks include managing the daily operations of the kitchen, ensuring it is a safe, orderly and clean working environment as per the company's policies and health regulations. The salary is $45,000 per annum.
Hard Rock Café Interview Questions
Interview questions can be simple or complex, and all can be quite daunting at the time, so if you study some potential questions it will help you prepare answers before you attend the interview.
Why do you want to work for Hard Rock Café? All companies usually ask this question during an interview. It's a good idea to find out as much as you can about the company and come up with examples of their policies or atmosphere that make you want to work for them.
What five words would best describe you? This is just a way to find out what you think about yourself. If you're not sure what to say, ask your friends what they would say to describe you.
Why are you the best person for this job? Here is your chance to 'sell' yourself to the company. Point out what your best attributes are, your work ethic, your qualifications if you have any and any experience you may have had that would be beneficial.
Do you work well under pressure? The type of work involved may be high pressure, so they want to make sure you can cope. If you haven't' worked before, use an example from when you were at school and had to meet a deadline, and explain how you coped with it.
Why are you leaving your present job? This is to determine loyalty, stability and work practice. Always answer this question in a positive way, even if you left under poor circumstances. Instead of being negative, perhaps answer that the job wasn't a good fit, or you wanted to advance your career.
Advice For Application Process
To apply for jobs at Hard Rock Café, it depends on where you want to work as to how you apply. For positions at the Café's for non-management personnel, you simply need to pop into your local café and fill out an application form as a direct application. Management staff, and staff at the hotels and casinos can submit an online application. There is no download application form or printable application form on their official website, but you may find one elsewhere if you search. Just make sure it is an official printable application for Hard Rock Café. All of these are free applications.
Hard Rock Café jobs online have all the information you need to decide which would be the best job for you. You must make sure your Hard Rock Café application is accurate and truthful, as these jobs are highly sought after. When you apply online, you need to create a profile, and you should be able to attach a copy of your resume and a cover letter.
Once you have submitted your online application, it may take a little while to receive a response. This is generally due to the sheer number of applications they receive. If you haven't' heard back within two weeks, either make enquiries at your local café or call the human resources department and check on the status of your application. This also shows enthusiasm and initiative.
Also See:
Domino's Pizza: Checkout the application page for work at Domino's Pizza.
Ninety Nine: See this page for jobs at Ninety Nine.
Sbarro: Use the Sbarro job application to apply here.
Buffalo Wild Wings: Checkout the application page for work at Buffalo Wild Wings.
Round Table Pizza: Checkout the application page for work at Round Table Pizza.
Company Links
http://www.hardrock.com/corporate/careers/