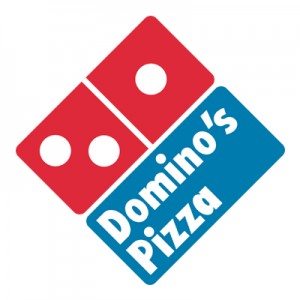 Domino's Pizza was founded in 1960 by Tom and James Monaghan by purchasing DomiNick's. Tom Monaghan originally wanted to use the name of DomiNick's, however the original owner wouldn't agree to it. As a result, the new establishment was renamed Domino's. In 1998, Tom sold a large portion of his company to Bain Capital Inc. which then, in 1999, named Dave Brandon as its CEO. Then, in 2010, the company hired J. Patrick Doyle as its new CEO who oversaw the largest expansion in fast food industries. Its HQ is in Ann Arbor Charter Township, close to where the Monaghan residence used to be.
Today, this company continues to focus on being one of the leading food delivery companies on the market and as of November 18th, has approximately 11,250 stores and participates in 75 international markets.
Domino's Pizza Careers
All Domino's Pizza careers have a physical requirement of being able to stand for long periods of time and to be able to lift and carry approximately 30-50lbs of product. In order to be a Customer Service Representative, potential employees do not need previous customer service experience (unless the specific store requires it). Attributes that are looked favorably on in potential employees is great communication skills and some familiarity with computers.
Delivery Drivers must have a valid driver's license, an insured vehicle and be proficient in navigating their way to a destination they may or may not be familiar with. Furthermore, Delivery Drivers must also be able to deliver an undamaged product to the customer at a reasonable time.
In order to be a Store Manager, potential employees must have some experience managing a business or store. However, becoming an Assistant Manager does not always require previous experience, but this can vary from location to location. The majority of Managers are elevated into their position by first working in one of the other jobs such as being a driver or CSR.
Pizza Makers must be able to show proficient food handling skills, and must be able to follow directions well. Some locations may also require a background check in order to be hired.
How old do you have to be to work at Domino's Pizza? According to the website, anyone seeking employment as a CSR must be 16 years or older. In some locations, the minimum age is 18 years old due to labor laws for that country or state. By comparison, every person filing a Domino's Pizza application for Management or being a Delivery Driver must be 18 years or older with a valid driver's license.
Get Your Degree!
Find schools and get information on the program that's right for you.
Powered by Campus Explorer
Customer Service Representatives are paid on average approximately $8.21 an hour.
Delivery Drivers are paid on average $7.44 an hour, but have the potential to make more money based on tips.
Store Managers will receive a 401k plan and receive an average salary of $37,343 a year. Assistant Managers are paid on average $10.21 an hour. Pizza Makers make on average approximately $8.72 an hour.
All on-location jobs (CSR, Delivery Drivers, Store Managers and Pizza Makers) will have some form of benefits, however, these benefits will vary from location to location. The most common benefits enjoyed by employees are: health insurance, dental insurance, paid training, paid holidays, food discounts, flexible hours, fast career progression, and the potential to complete TAFE certificates 2 and 3. Again, each franchise is different, and the store you may be interested in applying to may offer a different set of employee benefits.
Each job also has the option for instruction from online Domino's classes and teammates and fellow coworkers who are willing to show new employees how best to adapt to their new job. Finally, Domino's has a "Join The Dots" passport program. In this program, for every online class an employee takes and completes, they will earn a stamp. The more stamps they acquire, the more opportunities they have for a pay raise.
Hours of Operation will vary from location to location. The average starting time of most establishments are starting at 11am and sometimes going as late as 3am.
Domino's Pizza Job Descriptions
Domino's Pizza careers will change depending on the needs of each given location. The majority of careers across all establishments are broken into four categories: Customer Service Representatives, Delivery Drivers, Store Managers and Pizza Makers.
Customer Service Representatives are in charge of taking orders over the phone and in person, alleviating any customer concerns, greeting customers, handling cash, sanitation of the customer area, and aiding the Pizza makers with toppings and dough. Responsibilities may also vary based upon the needs of the Store Manager but can also include taking and managing inventory and day-to-day tasks to help with store upkeep.
Delivery Drivers are responsible for the product reaching the customer's location at a reasonable time. Between deliveries, Drivers are expected to help around the store and assist the CSR with some of their responsibilities. Drivers are paid through daily tips, mileage reimbursement and also through an hourly wage. There is also opportunity to advance in this position since the majority of managers began first as Delivery Drivers.
Store Managers and Assistant Managers are in charge of ensuring their establishment is running as smoothly and efficiently as possible. Their responsibilities include ensuring the high standards of customer service are being met and ensuring the quality of each product they create is always up to company standards. Store Managers receive paid training and the chance to advance through the Management Development Program, which will teach prospective employees how to successfully perform their managerial duties.
This job also allows Managers to eventually own their own establishment through managing a store for at least a year. If this is not the path managers wish to progress in, then there is also the option of eventually becoming a Trainer or Regional Manager. Managers are paid through a yearly salary and can earn bonuses and incentives based on how well their store is able to perform.
Pizza Makers are responsible for the preparation and creation of the product. They are expected to ensure sanitation of their work place and to create all food products to company standards -this includes portion control, food quality, and ensuring each dish is to the customer's liking.
All of these on-location jobs have the benefits of working in small teams with flexible hours, fast career progression, and the potential to complete TAFE certificates 2 and 3. Each job also has instruction from online Domino's classes and teammates and fellow coworkers who are willing to show new employees how best to adapt to their new job. Finally, this company has a "Join The Dots" passport program. In this program, for every online class an employee takes and completes, they will earn a stamp. The more stamps they acquire, the more opportunities they have for a pay raise.
In comparison to their in-store jobs, this company offers a large variety of job opportunities at any of their corporate offices. The kinds of work at each office can range from any department within their marketing, management, or technology branches to even any of the Domino's Pizza jobs online. Examples of the kinds of job titles that exist in the corporate branch are: mobile developer, reliability engineer, user experience web analyst, field marketing manager and much more.
However, these jobs primarily ask for more experienced and educated workers with an interest in handling the corporate side of business instead of customer service. These jobs are best for people who are either looking for more formal experience in specific fields or already have a significant amount of experience and wish to continue their career. In order to find which job best suits your needs and if there is a vacancy in the career you want, please refer to the link at the bottom to search for all available corporate openings and find the most suiting for you.
This company also offers a program to help up-and-coming college students or newly graduated students to get their start in the industry or career of their choice. These programs are the Leadership Development Program, which focuses on helping collegiate become a strategic leader within an organization, and the Summer Internship Program, which offers projects and work experience for those looking for an entry into a specific career.
Both programs were created with the aim of shaping young, talented students into embracing roles of leadership and giving them the tools to succeed. However, the majority of these internships are primarily offered in Ann Arbor, Michigan, where the corporate Headquarters is located. For those still interested in an internship, please refer to the collegiate web page in order to check if there is an offer near you.
Advice For Application Process
It is highly recommended to first go to the Domino's career website where potential employees can find a direct application to the company. From there, one can find an entire page of careers, choose the job that interests them the most and then be able to apply for jobs at Domino's Pizza. This can be done by creating an account on their website, then attaching your resume or CV to your account and finally, submit your Domino's Pizza job application online. Alternatively, one can find a button called "apply online now" that will open up the store locator page. By typing in your address and information, it is possible to find the nearest establishment and send an online application through their website.
If you wish to find a printable application for Domino's Pizza, please check in the specific store you are interested in applying to and look for a physical copy.
-Be positive! This company is looking for people who can interact well with other people, so don't act gloomy during the interview.
-Don't be afraid to ask questions both during the interview and after you've been hired. This company is always happy to adjust hours and is flexible in its scheduling.
-If you drive a hybrid, electric car, or any other vehicle with great miles per gallon, then being a
Delivery Driver will be more profitable for you
-If you're interested in being a pizza maker, be ready to show that you know how to make food or have experience in food. Highlighting other food service jobs are going to be looked on very favorably.
-Checking their career page for positions that are hiring is the best way to check if the establishment in your area has an internship or career you are interested in.
-This company also has a free application for the Iphone and Android
-Remember to focus on your ability to work in a team and your communication skills in your Domino's Pizza application.
-While there may not be a download application form button on their primary website, some locations have their own websites where prospective employees can submit applications and find a printable application form.
PaPa John's is based in Jeffersontown, Kentucky. It was founded in 1983 by "PaPa" John Schnatter who originally ran the restaurant out of his father's tavern. Today, it has over 4,000 establishments centered in the US and spread across 33 countries. Their slogan is "better ingredients, better pizza" and they are the official food sponsor of the NFL.
Round Table is based in Menlo Park, California. It was originally founded in 1959 by William R. Larson Sr. This company is known for actively participating and giving to the communities its establishments are founded in. It is also a current partner with the Make-a-Wish Foundation. As of 2014, it has over 450 establishments spread out across the US and an additional 35 stores outside of the US.
Also See:
Hungry Howie's: Visit the Hungry Howie's application.
Papa John's: For career opportunities, fill out the Papa John's online application.
Hooters: Use the Hooters job application to apply here.
Ben E. Keith: See our resource page for more information on Ben E. Keith careers.
Happy's Pizza: Visit the job application for Happy's Pizza to apply today.
Company Links
For In-store jobs:
http://www.dominosbiz.com/Biz-Public-EN/Site+Content/Secondary/Careers/Instore/
For collegiate programs:
http://www.dominosbiz.com/Biz-Public-EN/Site+Content/Secondary/Careers/College/