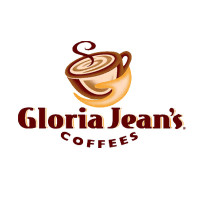 Submitting a Gloria Jean's application shows that you want to give customers the best coffee that you can. Once a small coffee shop in Chicago, Gloria Jean's has grown to cover the world bringing coffee to as many people as they can.  Links to apply for jobs at Gloria Jean's are at the bottom of the page.
Founded by Gloria Jean Kvetko in 1979 in Chicago, it was discovered in 1995 by Nabi Saleh and Peter Irvine who had been managing directors of an advertising agency.  The pair bought the international licensing rights and quickly opened two stores in Australia in 1996.  By 1998, their first store was opened by a franchisee and had another one hundred and eighty five stores opened six years later.  In 2013, Gloria Jean's was bought by Retail Food Group, an Australian company.
Gloria Jean's has four values that they strive to keep in every store.  By keeping their customer's happy, the company and stores aim to have culture of joy and passion.  The company tries constantly to promote excellence and innovation in order to stay at the top of their industry.  As staff members go through their days, they're expected to have partnerships based on integrity and trust to give customers the best products.  Community involvement encourages a belief in people, changing lives, and building them.
As you look at Gloria Jean's jobs online, you're joining a family that is worldwide, with over one hundred stores in the United States alone.  They aim to have great coffee and personalized stores and service in an outstanding manner to all customers that walk through their doors.
Gloria Jean's Careers
As Gloria Jean's is spread across the world, there isn't a set place for the corporate office as the company is run by a board.  There are corporate positions, but they are scattered to where franchises are concentrated in order to help new franchisees get started and maintain a great customer base.
Franchise owners are always being sought by Gloria Jean's.  You'll have to pay high fees to get started, but you'll get all the certification that you need to really get going.  Also, someone will make sure that you're properly trained to get the right staff, location, and basics to make sure that you have a winning combination.
How old do you have to be to work at Gloria Jean's? Age requirements vary by region.  As Gloria Jean's franchises are scattered across the world, the minimum age varies.  Check with the area that you work in before appling for Gloria Jean's jobs.  Also look to see if there are any requirements, as some jobs will need you to have certain jobs or certifications.
As this company is mostly franchises, those with Gloria Jean's careers know that hours vary by location.  Stores open anywhere from six am until ten pm.  Closings are less varied, especially during the weekday, usually between nine and ten pm.  Weekends have reduced hours, but most stores severely shorter hours on Sundays.
Gloria Jean's Job Descriptions
Barista – You'll work to make sure that all drinks are made quickly and efficiently to the customer's specifications.  Having great communication skills and being detail oriented will benefit you greatly as you work.  Compensation is around minimum wage.
Shift Manager – A positive attitude and a friendly demeanor will encourage the building of a strong team.  You'll work to create schedules for everybody to follow and ensure that closing and opening shifts go smoothly and according to company standards.  Compensation is above minimum wage.
Cashier – Taking orders to pass onto Barista is a major part of this job.  Having a positive and friendly outlook will encourage customers to come back and become regular customers.  Great listening skills is a major part of this job as you have to get an order right on the first try.  Compensation is around minimum wage.
General Manager – You want to build a strong and positive team in order to have a great store that people want to visit.  Leading by example to have a positive and friendly team will encourage customers to come back to your store.  Ensuring that your store is well stocked is also a major part of this job.  Compensation is above minimum wage.
Gloria Jean's Interview Questions
Here are some questions you may be asked during your interview:
Why do you want to work for Gloria Jean's? This is an extremely common interview question, so you should be prepared for it.  Talk about what drew you to the company, whether it was the company culture or benefits, and why it's your first choice as a place to work.
What experience do you have? Highlight any and all relevant experience that you have. Some jobs don't require experience, so if you don't have any, talk about what you can bring to the job instead.  Make sure to have plenty of examples to back up your claims.
Where do you see yourself in a few years? Your interviewer wants to know if you see yourself with the company.  Be realistic in your career expectations.  Make sure that your interviewer knows that you're willing to take on extra challenges and responsibilities in order to move up in the company.
As you're working with the public, this question might be posed in the form of a hypothetical situation: How would you deal with an angry customer? Explain exactly what you would do.  Be practical in your actions and explain the logic behind what you'd plan to do.
Since this is a retail position and there are moments with lots of customers in a short amount of time, you may be asked: How do you react under pressure? Be honest and explain your reactions.  If there's something that you don't like about your reaction, talk about how you're working on changing it.
Advice for the Application Process
How to apply for Gloria Jean's online: the Gloria Jean's application for corporate jobs are listed on LinkedIn or on various job hunting sites.  If you're looking to start up your own franchise, follow the first link below.  For a general job at the local level, go directly to the franchise that you're interested in working at and give them your resume over the counter.  There isn't a printable application for Gloria Jean's available.
Before your interview, do research on the company and the industry.  Bring a list of prepared questions with you to the interview, several of your questions will probably be interested during the interview.  However, it will show that you're prepared and thinking ahead, placing you in front of the other candidates.
The interview will have a formal tone, so make sure that you've dressed appropriately, business casual at the very least.  If you're going for a management position, a suit would be most appropriate.  Have a positive and friendly attitude, it will show that you already have a personality geared towards customer service.
Thank your interviewer for the opportunity to interview with Gloria Jean's and inquire about the best way to check on your hiring status.  Few applicants will learn if they got the job during their interview, as the franchisee and company will want to screen all candidates before making a final decision.
Also See:
Edible Arrangements: For career opportunities, fill out the Edible Arrangements online application.
Brueggers Bagels: See this page for jobs at Brueggers Bagels.
Starbucks: Starbucks offers opportunities for both, beginners and experienced roles.
Otis Spunkmeyer: Use the Otis Spunkmeyer job application to apply here.
Cinnabon: Use the Cinnabon job application to apply here.
Company Links