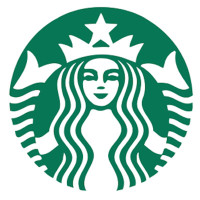 Starbucks' mission is to inspire and nurture the human spirit. Not only does Starbucks provides high-quality whole bean coffee, but also aim to provide a warm atmosphere for relaxation.
You'll find Starbucks' coffee shops a rewarding experience. Chat with your friends and family over coffee, tea, delectable pastries, and snacks. You can also unwind while browsing and listening to our very own music.
Starbucks shows its commitment to humanity by engaging with customers and doing business responsibly. Everyone should have a place to meet, chat, relax, and step back from his or her busy life with a nice, hot cup of delicious coffee.
How old do you have to be to work at Starbucks?
Starbucks opens its doors to the youth who want to earn a living and experience real customer engagement. The company welcomes young people to work for retail stores as baristas and store personnel.
Starbucks makes sure to uphold the laws. Based on the Fair Labor Standards Act or FLSA, all minors under 18 are subjected to specific wages, a limited number of working hours, and safety requirements. The minimum age of employment is 14 years of age.
The rules differ depending on the age, job role, and state. However, if the state law and the FLSA law are different, whichever law provides more protection to the minor will apply.
Starbucks Careers
Whether you want to work in Starbucks' retail stores or the corporate office, all roles live up to Starbucks' guiding principles in delivering an excellent Starbucks Experience. Here are some of the careers that you may want to pursue:
Barista: This role is Starbucks' frontline to customer service. They are responsible for creating the Starbucks Experience through well-prepared quality beverages and products, sanitary and comfortable environment, and prompt and sincere customer service.
Shift Supervisor/Manager: Shift supervisors and managers ensure Starbucks' success by supervising store operations during working hours. They work together in delegating tasks to maintain the Starbucks Experience for the customers.
Store Manager: Store managers uphold the experience by managing the store's operations. They drive financial success by motivating their teams and creating an environment that uplifts customers. Their role is all about human connection and rich customer experience.
District Manager: This role develops extraordinary Store Managers who can promote growth across Starbucks stores. The role also entails directing a multi-unit portfolio of stores, strategic planning, and consistent implementation. A leader of leaders, District Managers aim to strengthen diverse teams who excel in their markets, communities, and customers. 
Administrative Assistant: This corporate position provides administrative support in global corporate offices. They contribute to the Starbucks success by providing project support to multiple teams. They are expected to be a team player, exercise independent thinking, and creativity. 
Human Resources: If you want to contribute to the Starbucks Experience in Human Resource, you can join the team of recruiters, business systems analyst, payroll, partner resources, or employee relations team. This department each has their specific tasks in strategizing, recruiting, and driving success by making sure the employees and future hires are well motivated.
Public Relations and Communications: This role ensures compliance with brand standards and communications tone of voice. The position manages press releases, blogs, and other forms of communication. The role also presents communication strategies, budgets, timelines and executes to drive performance results.
Marketing and Brand Management: This department collaborates with internal and external partners to develop marketing strategies. They ensure that all marketing collateral are aimed at achieving the business objectives. The team also creates marketing strategies, promotional campaigns, and measure success for partnership launches and sustainability.
Retail Operations: There are many roles you can pursue in this area. The goal of this department is to keep the store functioning well. You can be a chef, baker, decision scientist, prototype builder, design manager, data analyst, or learning content manager.
Store Development and Design: All Starbucks stores have an atmosphere of serenity and happiness. The layout, floor plan, down to the furniture, artworks, and colors are designed to provide customers the best Starbucks Experience. Join the team of industrial designers, designer, construction project manager, real estate representative, web content manager, or store design administrator.
Starbucks Application
Everyone is welcome to apply and start his or her career with Starbucks provided that you are qualified for the role. At Starbucks, diversity and human connections are encouraged.
To maintain that Starbucks Experience for partners and customers, all applicants go through a standard screening process. You may walk-in or apply through the online website.
As a Starbucks employee, you must be able to maintain consistent attendance and punctuality. You should also be open to flexible working hours as we strive to make sure that all our customers are given prompt and quality service at all times. You must have integrity in cash handling, store safety, and security. You should also adhere to the store's operating policies and standards.
Starbucks also prides itself on delivering exceptional customer service. You should be genuine and sincere in engaging with our customers. You should be able to understand their concerns and respond appropriately to their needs through pleasant and clear communication.
Starbucks also makes sure that the food and beverages are of high-quality. You should be able to prepare food and drinks according to standard recipes or as the customer's requests. You should be able to maintain a clean, comfortable and pleasant environment for both customers and colleagues.
At Starbucks, work experience is not a must. You are provided training to make sure that you live up to Starbucks guiding principles. You should have the ability to adapt and learn quickly, understand and carry out instructions, have strong interpersonal skills, and a team player.
If you have all the above qualities, visit the website and start pursuing a career in Starbucks. You will be required to log in or create an account when applying so you can have access to different career opportunities. The steps are:
Click Apply
Accept the privacy agreement
Login as existing user or a new You are required to provide a username, password, and email address.
You are also given an option to log in to your Google or Yahoo account.
You may also upload your resume from LinkedIn, Indeed, from your PC, or manually fill out the application form.
Confirm the details you provided plus a few more questions then submit your application.
Things To Know About Starbucks
The first Starbucks store opened in 1971 at the historic Pike Place Market in Seattle. The name Starbucks was inspired by the novel Moby Dick, which was a tribute to the high seas and seafarers of the early coffee traders.
Howard Schultz, Starbucks Chairman and CEO, first walked into a Starbucks store in 1981. When he experienced his first cup of Sumatra, he was inspired to join Starbucks after a year. Finally, in August 1987, with the help of investors, he purchased Starbucks and expanded it to stores that connect communities with high-quality coffee.
Application Links
Company: https://www.starbucks.com/
Careers: https://www.starbucks.com/careers
Application: https://www.starbucks.com/careers/working-at-starbucks
Last Updated on