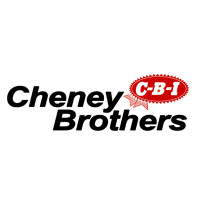 People who fill out a Cheney Brothers application are looking to join a company that cares about their customers.  They make sure all of their clients get the best products from manufacturers that are nationally recognized.  Links to apply for jobs at Cheney Brothers are at the bottom of the page.
In 1925 in West Palm Beach, Florida, the Cheney Brothers is founded by Joe Cheney.  From 1925 through 1981, the company grew slowly but steadily, and finally worked up to eight six trucks as Joe Cheney's grandson, Byron Russell, took over the company.  Under Russell's control and throughout the 1980s, the company exploded with growth, adding new products and delivery trucks while moving into a new distribution facility.
With the arrival of the 1990s, the Cheney Brothers added an IT Department, encouraging their company with the new technology while moving into exports and working in the Caribbean, Mexico, and Latin America.  With the arrival of 2006, a second distribution center was opened in Ocala, Florida.  Only nine years later, the Cheney Brothers broke ground on their third distribution center in Charlotte County, Florida.
Besides offering food distribution, Cheney Brothers offers a Kitchen Design, Equipment & Supplies Division, which works to design, install, and furnish restaurant kitchens.  Some of their subsidiaries include Progresso, Palm Beach Chemical & Floor Care Company, and Orlando Food Service & Bari Italian Foods.
Cheney Brothers Careers
People with Cheney Brothers careers at the corporate level are often focused on making sure that everything is working smoothly when it comes to distribution.  Other people work on gathering and maintaining customers to continuing the growth of the Cheney Brothers.
At the local level, there are two distributions centers for people to have Cheney Brothers jobs at.  Other local positions will have drivers insuring that deliveries are made on time to customers in the Florida area, and giving them excellent customer service that this company is known for.
How old do you have to be to work at Cheney Brothers? Age requirements vary by position.  As you browse Cheney Brothers jobs online, make sure to read all of the position requirements carefully as some jobs need various degrees, experiences, or certifications.
Benefits with the Cheney Brothers depend on the position that you hold within the company. Generally, all positions start with competitive pay and a 401K.  Most office positions will come with a full benefits package.  Some driving positions will also receive a bi-monthly bonus.
Cheney Brothers Job Descriptions
Food Service Sales – You'll work to increase and maintain sales with new and existing customers.  As needed, you will meet with customers face to face to make sure that everything is going well and solve any issues that they're having.  Compensation is around $30,000 a year.
Driver – Being dependable and having great skills in customer service is a key part of this job as you drive to make deliveries to customers around Florida. There are two positions within this one job description, one having you drive a double trailer and the other being a local driver.  Compensation for both positions is around $40,000 a year.
Maintenance – Maintaining the distribution centers is what this position is all about.  Day to day, you could work in any part of the facility, from building maintenance to equipment maintenance, and checking on the large refrigeration units. Compensation is around $40,000 a year.
Export Sales Representative – Like the Food Service Sales, you will work to increase and maintain sales, except for that you will be working with people in other countries.  As such, having bilingual languages skills is a must.  Compensation is around $40,000 a year.
Cheney Brothers Interview Questions
These are some questions you may be asked during your interview:
Why do you want to work for Cheney Brothers? As this is an extremely common interview question, you should be prepared for it.  Talk about what drew you to the company, whether it was the cultures or benefits and why it's your first choice in places to work.
What experience do you have? Highlight all of your relevant experience.  If you don't have any experience, talk about what you can bring to the company and position instead.  Make sure to use plenty of examples to support and enhance any claims that you may make.
Where do you see yourself in the next few years? Your interviewer wants to know if you plan on staying with the company.  Be realistic in your career expectations, but make it known you're willing to take on extra challenges and responsibilities in order to move up in the company.
If you're applying for a driving position, you may be asked: Do you have a good driving record and hold a valid license? Be honest, they want to make sure you and your cargo will reach your destination safely.  If you have any points on your record, talk about what happened to cause them.
For people who've applied for a sales position, you may be asked this question in the form of a hypothetical situation: How would you take care of an upset customer? Make sure to be realistic and practical as you walk your interviewer through the steps you would take to turn the customer's experience around.
Advice for Application Process
How to apply for Cheney Brothers online: you do not apply for them online.  You may view the position and its requirements online, but you must download a Cheney Brothers application and submit it in person or fax your resume to a number listed on the position description.  A link to a printable application for Cheney Brothers is at the bottom of the page.
Before attending your interview, do research on the Cheney Brothers and the industry in order to come up with a list of questions that you can ask.  This may seem excessive, especially for an entry level position, but it will place you in front of the other candidates as it shows that you think ahead.
Have a positive and friendly demeanor when you attend your interview as it will give a good impression.  As your interview will be in a semi-formal setting, make sure to dress in business casual.  However, if you've applied for a managerial, sales, or corporate position a suit would appropriate.
Show gratitude for the opportunity to interview with the company.  Afterwards, inquire about the best way to check on your hiring status as few applicants learn if they get the job during their interview because the Cheney Brothers will want to screen all candidates before making a final decision on who they hire.
Also See:
Tilted Kilt: For career opportunities, fill out the Tilted Kilt online application.
Hooters: See this page for jobs at Hooters.
Pizza Ranch: For career opportunities, fill out the Pizza Ranch online application.
Earls Kitchen And Bar: Use the Earls Kitchen And Bar job application to apply here.
O'Charley's: Visit the job application for O'Charley's to apply today.
Company Links