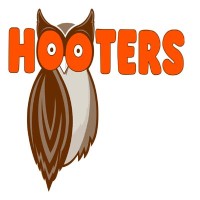 Hooters is one of the most successful restaurant chains in the world with more than 420 branches in 29 countries, most of them located in the USA.
It was founded back in 1983 by six businessmen in Florida. Although they had no previous restaurant experience, they decided to put up a place where they won't be kicked out.
After three decades, Hooters is now an international sensation and is known by its simple name and logo of an owl where the name hooters came from.
Hooters offer very competitive pay and excellent benefits to all its employees. Their HR slogan says it all – Making Other Jobs Look Boring Since 1983.
With a dynamic atmosphere and customer service centric working environment, Hooters is one of most loved employers in the USA. It's more than just serving ice cold beer and chicken wings. They treat each other as family.
How Old Do You Have To Be To Work at Hooters?
The minimum age required for working at Hooters depend on the position being applied for. For those looking for hourly job opportunities, they must be 16 years and above. A Hooters Girl should at least be 18 years old.
Hooters Careers
There are quite a few job positions available at Hooters. And with more than 400 branches, there's sure to be a Hooters located nearby so applying won't be a hassle.
Staff: The Staff position requires maintaining the sanitation and cleanliness of the restaurant's various areas including the parking lot, restrooms, and Front of House. This position is part-time. The candidate should have keen attention to detail since cleanliness is one of the most important features of any Hooters restaurant. He or she will be assigned multiple tasks as required and stated in the company policy and regulations.
Host or Hostess: The host or hostess is tasked to greet customers as they come into the restaurant. This is a part time position. The candidate should possess an energetic personality. He or she would welcome the guests and make sure they are accommodated very well. The candidate should also know how to assist guests with children, businessmen and businesswomen, large parties, and other types of people.
To Go: Hooters' main mission is to 'Make People Happy' so this position plays an important role in the company's goals. The To Go person is tasked to take orders through phone, online orders done through their website, orders done via the delivery service mobile application, and orders from walk-in guests. This is part time position. He or she should know the menu items by heart including the new ones.
Kitchen Staff: Being mainly a restaurant, the Hooters Kitchen Staff position plays an integral of the company's operations. The Kitchen Staff is tasked to execute the kitchen standards and systems of Hooters in providing excellent quality food products to Hooters' guests and patrons. He or she is accountable for food quality standards, safe food handling, and food presentations.
Hooters Girl: No other position bears the image of Hooters than being a Hooters Girl. It's the company's icon and is responsible for drawing customers into Hooters since it was formed. The Hooters Girl should exude beauty and sophistication while remaining approachable, friendly, and upbeat. She should be knowledgeable about all the products of Hooters from food to merchandise.
Administrative Assistant / Receptionist: This is a part time position that requires providing administrative support, coordinating departmental travel, assisting events and programs, and assisting with Front Desk duties. He or she will be organizing, scheduling, and coordinating activities like travels, meetings, departmental activities, and conferences. The position also requires interacting with product development, operations, and the rest of the departments in ensuring that communications and collateral are accurately reflecting the company's brand.
Cleaning Crew: The Cleaning Crew is responsible for monitoring the cleanliness of the general facilities as well as the equipment, following procedures for the proper use of power equipment and chemical cleaners, adhering to the sanitation and safety practices of Hooters restaurants, moving heavy furniture and equipment, identifying possible repairs and reporting it to the management, requesting requisition of cleaning supplies, and servicing or repair of minor infrastructure issues.
Hospitality Manager: This position is for people who have a passion for food, fun, and people while working. He or she will be responsible for managing performance of the employees, hiring new talent and retaining current ones, provide coaching and leadership, hold development and training sessions, planning and executing financial plans, implementing company standards on safety and cleanliness, and scheduling of staff.
Restaurant Manager: The Restaurant Manager is tasked to schedule staff for proper shift coverage, handle cash properly as mandated by company policies and regulations, hold team building activities for the employees to ensure teamwork, manage and improve relationship with vendors, handling catering and To Go services, and searching for produce from local stores.
General Manager: The General Manager calls for candidates who are people savvy and have a knack for leading teams into reaching the goals of Hooters. Priority tasks cover people, customer, financial, standards management. He or she should possess excellent written and oral communication skills.
Hooters Application
There are various job openings available for candidates from part time to full time. Applicants can visit the nearest branch or check their careers page.
Both in store and online applications are available, whatever is convenient to the applicant. Online application is preferred and applicants can also refer the positions to friends.
Before applying for a position online, applicants are first required to build a profile in the Hooters' career page. They can build one from scratch or allow connection to their social networking accounts like Facebook, Google +, LinkedIn, and Microsoft.
When filling up the resume, applicants are advised to put in all necessary qualifications and experiences that are related to the current position being applied for.
When called for an interview, the applicant should be prepared by bringing a copy of the resume and coming in corporate or business attire.
Facts About Hooters
Hooters is known for its dynamic culture. The idea is for customers to have fun while dining in the restaurants and for the staff to be happy serving them.
Hooters has just opened a new branch in Portage, Indiana, and they are planning to open even more so there will always be a Hooters nearby.
The company is known for putting good food on the table with its award-winning menus and beverages. Customer service is also excellent.
Hooters gives back to the community by holding programs and promotions that benefit the people in the locality. The company also donates regularly to foundations and other organizations.
Application Links
Company: https://www.hooters.com/
Careers: https://www.hooters.com/about/careers/
Application: N/A
Last Updated on