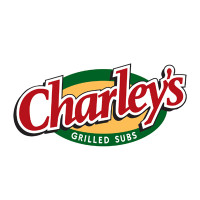 Charley's Grilled Subs is an American chain of submarine sandwiches. They are most famous for their Philly cheesesteak subs, chicken teriyaki, and buffalo chicken subs. They also serve French fries, salads and lemonade. For information on your Charley's Grilled Subs application, you can follow the link below on how to apply.
Founded in 1986 across from the campus of Ohio State University in Columbus, Ohio by Charley Shin, it was founded when he discovered a Philly cheesesteak during a wrong turn on a trip. He convinced his family to sell their restaurant to open up a sub shop. The restaurant is known for having their grills flipped around to face the customers, so that they can see their food being cooked.
Previously these locations were found inside malls, airports and military areas across the United States. They are hoping to expand into free-standing locations, as well as strip mall locations. There are currently over 500 locations across 15 countries, not including the United States. They are currently headquartered out of Columbus Ohio.
Charley's is looking for employees that provide excellent customer service for their guests. They want the customers to have a positive experience while in their restaurants. Not only do they want hard working and loyal individuals to provide amazing service, they also are looking for employees that understand the importance of giving back to their communities.
Charley's Grilled Subs Careers
Charley's Grilled Subs offers plenty of different opportunities for people of all skill sets. The restaurant level of the store offers plenty of entry-level positions so people with little or no experience can gain valuable work experience to grow their job into a Charley's Grilled Subs career. Some positions include cashier, general manager, and shift leader.
The corporate level also offers many opportunities for people with all types of skills and talents. There can really be almost something for everyone here. The corporate office has a lot more opportunities to move up the company's ranks, moving up from entry-level jobs. Such positions include legal, human resources and marketing.
The different positions often have different requirements to gain employment. Some positions provide options for those who have a high school diploma or equivalent. Most positions in the corporate level are higher level positions that require a college degree with several years of experience. How old do you have to be to work at Charley's Grilled Subs? The minimum age of employee is 16 years old.
Charley's offers very competitive benefits for their industry. Eligibility for some benefits can depend on hours worked weekly and job title. Benefits an employee may receive are health insurance, dental and vision insurance. They may also receive employee discounts, paid time off, and access to 401(k) plans. There may be other benefits, including opportunities to develop and grow with the company.
The hours of operation can vary depending on location and holiday hours. Some holidays may cause full day or half day closures. For more information, you can check your local restaurant to find out hours of operation. Generally, hours are from Monday through Saturday from 10:30am to 9:00pm and Saturday and Sunday from 11:00am to 9:00pm.
Job Descriptions & Salaries
Team Member- A team member is responsible for taking orders from a customer and serving the order when it is complete. They may also help cook food, as well add on any extra fresh toppings request by the customer. They will also handle customer transactions at the register, including receiving payments for food items. A team member may earn around $8 per hour.
Shift Leader- A shift leader is responsible for helping to train new employees in accordance with company policies. They will perform similar tasks as team members such as taking customer orders and serving the customers. They will also take over responsibility for the facility when there is no other manager around. A shift leader may earn around $9 per hour.
Assistant Manager- An assistant manager is responsible for helping the general manager run the daily operations of the restaurant. An assistant manager may open or close the facility, depending on their shift. An assistant manager will help perform employee reviews and will assist in the store to help operations run smoothly. An assistant manager may earn around $12 per hour.
General Manager- A general manager is responsible for running the daily operations of their restaurant. They are responsible for hiring and firing employees as necessary, as well as perform job interviews for potential employees. A general manager may walk around the restaurant to ensure customer satisfaction. A general manager may earn around $35,000 a year.
Charley's Grilled Subs Interview Questions
These are some questions that you may be asked during your job interview.
Why would you like to work at Charley's Grilled Subs? This question may require some research prior to your interview. The interviewer wants to know what you know about the company and their values. Answer with which values you feel you share with the company and why you would make a good fit for them.
Why should we choose you over the other applicants? The interviewer is giving you the chance to sell yourselves as the best applicant. This is your opportunity to discuss your strengths and why the company would benefit from you being their employee. Try not to sound arrogant when doing so.
How do you feel about working as a team? This company runs so smoothly as a result of the crew working together as a team. Discuss any time you needed to work as a team to accomplish a goal and why you felt it was important.
What's the difference between good customer service and excellent customer service? This company depends on excellent customer service to keep their customers happy. The interviewer wants to get a feel for how you view customer service to understand how well you can handle customers. Answer honestly, thinking about a time you receive excellent customer service and why it was memorable.
Why did you leave your previous place of employment? The interviewer is looking to see what reasons you have to be looking for a job with them. You should answer honestly but without being negative about your previous employer.
Advice for the Application Process
Wondering about how to apply at Charley's Grilled Subs? You can apply for a Charley's Grilled Subs jobs at Charley's Grilled Subs online. You may also fill out an application form at your local restaurant. There are no printable applications online. There are no downloadable applications online. You may find it easier to apply directly online.
The website does not have job descriptions clearly stated on their website for potential job seekers to find the right job for them. You should only apply for a position that you quality for, otherwise your application may not be considered. You should fill out your application completely and according to the instructions. You should also submit your updated resume along with your application.
After applying, you should hear back within a reasonable amount of time. If not, you are able to call them up to check the status of your application or if they are still hiring for that position. You may also receive additional information, such as when interviews will begin if they have not already begun.
You should prepare for your interview ahead of time. You can do this by asking yourself potential interview questions and answering them out loud. This can help you release any nerves, which will help you be more confident and more articulate during your interview. You should also dress in a professional manner for your interview. This may help increase your chances of getting the job.
Also See:
Krystal: Krystal offers opportunities for both, beginners and experienced roles.
Burger King: Visit the job application for Burger King to apply today.
Which Wich: Visit the job application for Which Wich to apply today.
Wendy's: For career opportunities, fill out the Wendy's online application.
Jason's Deli: For employment at Jason's Deli visit the application page.
Company Links