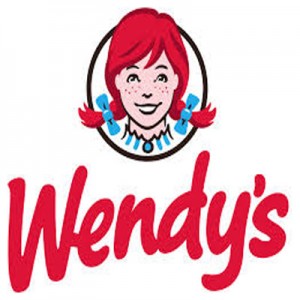 Dave Thomas founded Wendy's in 1969 and his vision, values, and emphasis on quality and integrity has seen that first restaurant grow to become the third-largest hamburger-focused fast-food brand in the world. Today it is an international company whose employment has reached 47,000 people with over 6,500 locations world-wide.
Dave Thomas was a well-known innovator. He set up a system to avoid having patties waiting under heat-lamps for the customers. It was the first fast-food chain to serve made-to-order food. Patties were fresh, not frozen and hamburgers were not made until they were sold. If those burgers did not get sold, they were made into chili.
Dave's inspiration for Wendy's came from his experiences eating at restaurants as a child were he could spend quality time with his father. At the age of 8, he decided he wanted to give the same experience to others. Since the first store, Dave made "Quality is Our Recipe" the company's permanent motto and, in his mind, quality was not only about the food, but about how you treated other people.
Another company motto comes from the fact that his burgers even looked different from the competition. They were square patties that hung out over the buns. It looks and feels like the customer is getting treated to a little extra. So it was said this reflects the company's principle "We never cut corners".
Other innovations include Wendy's claim that it developed the modern drive-thru window system, it was the first to install a salad-bar (these were eventually discontinued due to cost in maintaining them), and it offers side-dishes like chili and baked-potatoes.
Hours are set at each location, but Wendy's has a reputation that you can "eat great, even late" so most locations are opened until midnight. The average hours seem to be from around 10 in the morning to midnight. While some stores offer a breakfast menu and can open as early as 6am, a few stores are open 24 hours a day.
Wendy's Careers
How old do you have to be to work at Wendy's? It can vary store to store, but 16 years old is the absolute limit and in that case you must have parental permission to submit a Wendy's application. You must also be able to stand for long periods of time and lift up to 40 pounds.
Get Your Degree!
Find schools and get information on the program that's right for you.
Powered by Campus Explorer
Why apply for jobs at Wendy's? One of the most helpful things this company offers to new employees is one-on-one, individualized training at a pace that is right for you. Another bonus is since most stores have such late hours, there is greater opportunity to fit your schedule around your life. It's a good learning experience to pick up many various skills that will enhance your resume and be handy no matter where your career or life ends up. These aspects make it an excellent place for a student to get their start in life.
The nature of the occupation is that it is fast-paced and there are many things going on, so it is a good thing that Wendy's attracts friendly people to it's workforce. Many former employees have remarked that, for this reason, it can be a fun experience.
Wendy's Job Descriptions
All entry-level positions are called "Crew member", so it can be hard figuring out online just what your job description will entail. The responsibilities vary per-shift. There is usually someone working the register, someone working on grill, another working the assembly line and another doing clean up. You will pretty much fill a single role during a shift, but are expected to assist someone in their work if they need help.
A Crew member can expect an average wage around $7.73. This depends on local minimum wages and each store is given some control here. And this can go as high as $9 with raises.
If you are interested in a career in Restaurant Operations they lay out a plan where you can be advanced from shift supervisor to district manager and beyond and promise to support and train you for any Wendy's careers you may be interested in.
An assistant manager will on average make around $9.40 and can earn up to $12.
There are also corporate, operations, administrative, and research and development job opportunities.
Some benefits that you will find available to you should you be hired, besides a competitive salary are an overall health insurance coverage with optional dental and vision coverage, 401(k) with company match, life insurance and disability insurance are also available as is supplemental life insurance policies for an employee's spouse and children.
Advice For Application Process
Anyone seeking job opportunities from Wendy's is expected to, above all, be service-minded and project a warm, positive attitude. This is helpful for working well with the rest of the restaurant's crew, managing subordinates, and of course extending hospitality to the customers.
Some ways this can be achieved is by maintaining eye contact and remembering to smile, and being prepared to regularly converse with customers.
It may be best to find Wendy's jobs online. Sometimes direct application in-store may be your only route especially in more rural areas since each franchise is owned and operated independently. That's okay since going to the store and asking for an application may show that you have more interest than if you were to apply online, but that is doubtful for urban areas since the majority (over 60%) of successful interviews resulted from an online application.  So it may be helpful to know how to apply for Wendy's online.
If you go to the company's website there is a "careers" link on the top-right of the page. Click that and you can either do a job search with a keyword or do a quick search for opened positions near your area in restaurants, in restaurant operation, or corporate and field support.
If there are available positions in your area, and you can fill out a Wendy's job application online, a large "apply" button will appear on the page after you click that link. If not, that web page may tell you to apply in person.
If there was a "apply" button, you may be given several options. Because each location is owned and operated independently, the application processes can vary greatly. You may be given the option to download application form. You can then fill out a printable application form and drop that off at your local store or possibly (though I wouldn't recommend it) mail it there.
Finally, if it is possible to apply totally electronically you may be asked to sign up for an account in order to do so. This is still a free application and you are only required to sign up with the information you would be submitting on the application anyway.
Preparing for the Interview:Before filling out an application form, make an effort to keep your schedule clear and limit other commitments. The candidate who is more available will look more appealing to hiring managers and have a better chance at landing the job.
Make sure to have all of your documents ready to go before an interview takes place. You will likely need a form of photo identification, your social security card and possibly information about your bank account.
Many people applying to fast-food restaurants are still in school and will thus have obligations to their studies. If you are a student, managers will take this into account and be understanding. If you need to devote more time to your studies or there are important scholastic events upcoming, explain this to management and try to to give them at least a week of advanced warning. If you are accommodating, they will be accommodating in return.
If you do not yet own your own car, make sure to assure the interviewer that you have reliable transportation. This is important because if a worker is unexpectedly absent, it can really mess things up. This is a concern they have in mind.
Managers are, above all, looking for candidates who would fit well in their company's culture and be good team-players. Try to demonstrate that you understand the culture and values talked about before. Honesty, integrity, common-sense, choosing to do the right thing, being a good listener, treating people the way you want to be treated. Keep these in mind and if possible, show your interest in giving back to the community because many local franchises try to be involved with their communities.
Also, always be aware that Wendy's careers take place in a fast-paced environment that will be busy and often hectic.
When preparing for an interview, think of examples in your life when you have handled difficult situations and performed well under pressure and especially of times when you have displayed leadership qualities. Questions about these sort of situations are bound to come up in any interview.
Also, think of times when you have acted in accordance with the company's values. You will want to prove you can be one of them, that you are compatible with the team's interests.
Competitors
If Wendy's sense of integrity and social responsibility appeals to you, you may want to check out Chick-fil-A. In addition to directly funding many worthy causes, Chick-fil-A stores donate food to natural disaster victims and each year will give free sandwiches to organizations that take care of sick or special-needs children. Chipotle claims to use as much organic ingredients as possible including using naturally raised livestock. Additionally, both business offer on average a higher entry-level wage.
Also See:
Chipotle: Checkout the application page for work at Chipotle.
Port of Subs: See our guide for careers at Port of Subs.
Cousins Subs: Use the Cousins Subs job application to apply here.
Lee's Famous Recipe Chicken: For career opportunities, fill out the Lee's Famous Recipe Chicken online application.
Arby's: Arby's offers opportunities for both, beginners and experienced roles.
Company Links