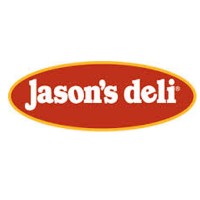 Jason's Deli is a chain of fast-casual restaurants originating in Texas.  If you're interested in a career in the food service industry there are always many different job opportunities for motivated individuals.  To find out how to apply for Jason's Deli online, follow the link at the bottom of the page to submit your Jason's Deli application.
The very first restaurant was opened in Beaumont, Texas in 1976 by Joe Tortorice Jr., Rusty Coco, Pete Verde and Pat Broussard.  Since then, the company has grown considerably, and there are now over 250 different locations, expanding quickly once the company was opened up to franchising.  The restaurants now serve 29 states across the US.
Their menu is designed to cater to a wide variety of customers, including a range of vegetarian and gluten-free options.  They offer a range of soups, sandwiches, salads, pastas, baked potatoes and other specialties as well as mouthwatering desserts.  They also offer catering services for many different types of events.
The company also runs a Community Partners program to provide good food for a number of different local community events and fundraising causes.  They provide tailored menus for local sports teams on game days where the coach and bus driver even eat for free!  They can also donate food for different charitable causes.
Jason's Deli Careers
There are many different hourly Jason's Deli jobs.  The typical careers available are Dishwashers, Bussers, Team Members, Line Cooks, Sandwich Makers and Cashiers.  Many of these jobs are entry-level and won't require much experience.  For those with managerial experience there are also employment opportunities for Assistant Managers and for General Managers.
You can also find Jason's Deli jobs in the corporate side of the industry including a large range of internships for students and graduates.  There you can choose career paths working in Store Operations, Human Resources, Finance, Administration, Communications, Marketing and Advertising and Information Technology amongst others.  You will often need a college degree for these positions.
Get Your Degree!
Find schools and get information on the program that's right for you.
Powered by Campus Explorer
How old do you have to be to work at Jason's Deli?  You only need to be 16 years old or over to apply for jobs at Jason's Deli.
The benefits to Jason's Deli careers will vary depending on your position and location but many employees will be eligible for healthcare insurance packages as well as 401(k) retirement plans.  One of the main benefits to working with this company is that there are always many possibilities for further training and career advancement.
The hours of operation are from 10am to 9pm daily.  You will need to check your job description for your exact working hours.
Job Descriptions & Salaries
Team Member – The responsibilities of a Team Member include delivering high quality customer service when greeting customers, taking their orders and delivering food to the tables.  You will also help to maintain the appearance of the restaurants and keep them clean and tidy.  The pay for this job is typically $8-9/hour.
Sandwich Maker – The job description of a Sandwich Maker is really in the job title.  You will fill orders for sandwiches when they come in according to the menu.  Working in a kitchen you will always need to keep to strict food preparation and handling standards in accordance with regulations.  The pay is usually between $8-9/hour.
Assistant Manager – Assistant Managers have a number of duties above and beyond that of the ordinary Team Members.  You will need to be able to handle customer enquiries and complaints as well as be responsible for training other staff members.  You will also be expected to learn the administrative side of the role.  The salary range is between $35k-49k/year.
Restaurant Manager – As a Restaurant Manager you will have oversight over everything that goes on in the restaurant.  You will need to manage the performance standards of the restaurant.  You will be expected to be able to multitask to ensure all aspects of the restaurant are working well.  The average salary for this position is $54k/year.
Jason's Deli Interview Questions
Once you have submitted your Jason's Deli application, prepare yourself well for your interview by practicing some typical questions.
Why do you want to work here?  Make sure you have done some background research on what the company culture is like and give an answer explaining why you want to work at this particular company. 
How would you deal with an angry customer?  It's always helpful if you can give specific examples to these types of questions.  You need to be able to show the hiring manager that you can handle potentially difficult situations.
What do you think are the most important parts of customer service?  There isn't a strict definition for this, but take some time in constructing your answer.  Think about the best examples of customer service you can and explain why you thought they were the best.
How do you handle conflicting priorities?  The food service industry can be very fast-paced and you will need to be able to serve multiple customers at once.  Again, it's always helpful if you can refer to examples from your previous jobs.
What is your favorite dish?  Make sure you've eaten there at least once before you go.  They want to know that you'll be able to give recommendations so give a good reason why your favorite dish is so good.
Advice For Application Process
You can search and apply for Jason's Deli jobs online and see the hourly, distribution and managerial roles available.  To submit your Jason's Deli job application online, fill in their online application form for the various restaurant-based jobs listed in the different locations.  For corporate jobs you may need to make a direct application by contacting their corporate headquarters.
If you don't want to apply online you may be able to apply for some entry-level jobs in person.  Some locations may have a free application form for you to fill in if you go down there with your resume.  You can also download a printable application for Jason's Deli.
The entire process for applications should only a take a few weeks at most, especially for restaurant-based careers.  You will be contacted and asked to come in for up to one or more interviews at your local restaurant depending on your position.  You may also need to pass a background check to be eligible for employment.
At your interview, make sure that you are well presented and turn up at least 10 to 15 minutes early as this gives off a good impression.  Your first impression is very important so remember to smile and maintain eye contact with your interviewer.  It's important to keep up a positive attitude throughout and to answer all of their questions in complete sentences.
Also See:
Pollo Campero: See our resource page for more information on Pollo Campero careers.
White Castle: Checkout the application page for work at White Castle.
Kentucky Fried Chicken: For employment at Kentucky Fried Chicken visit the application page.
Penn Station Subs: See our guide for careers at Penn Station Subs.
Rubio's: Visit the job application for Rubio's to apply today.
Company Links