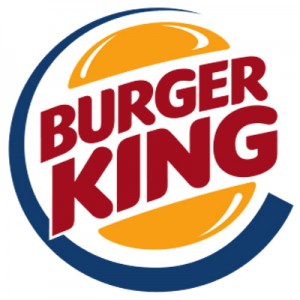 Burger King or BK is the second largest fast-food hamburger chain in the world with 13,667 restaurants in over 95 countries. First founded in 1954, it reaped in 1.15 billion dollars in 2013. Its headquarters lie in Miami, Florida, and is corporately owned by 3G Capital.
BK currently contains approximately 2,420 employees. Feeding over 11 million people in just a day, according to the 2013 records, they are always look for candidates that are willing to work the Burger King jobs consisting of a fast-paced environment, following health codes, and working as a team. Job opportunities range from entry-level positions which do not require specific or high education to professional positions which require more.
Hours vary per different Burger King restaurants. Drive-thru hours are usually 24/7. Eat-in hours are usually from 9 AM – 11 PM on weekdays, and 9 AM – 10 AM on weekends.
Burger King Careers
How old do you have to be to work at Burger King? What are the requirements?Each career division has different experience and age requirements as per their difficulty levels and the state law.
Campus programs require that you be a junior in undergraduate or graduate school, or have a bachelors degree (preferably in business administration, engineering, economics, or hospitality management), show leadership and entrepreneurial skills, be legal to work on the location of the Burger King job, and have the ability to relocate.
In-restaurant Burger King careers go based on level. Team members are required to be 16 years old, but can also go based on the age requirements of the state, and if necessary, have a worker's permit. They must be willing to work in a fast-paced environment. Hourly shift coordinators are required to be at least 18 years old and have graduated high school or gotten a GED. Assistant managers have similar requirements except they should also have at least 1 year's experience of working in quick serve restaurant industry in a management position. Even more preferable is some college experience. As a restaurant general manager, requirements are the same as an assistant manager but it is preferable that they have 2 years of college, and an extra year in restaurant management. The last career position is delivery driver which only requires that you are 18 years old, have reliable car, a good driving record, and a friendly and approachable appearance.
Professional careers have specific requirements per each role in each division. Always make sure you look at the details before sending in a Burger King application.
Get Your Degree!
Find schools and get information on the program that's right for you.
Powered by Campus Explorer
If you are hired by BK, keep in mind you may have to do background checks and drug testing.
Burger King Job Descriptions
At BK there are three career categories. There is the "Campus Careers" category which is more about programs and internships. There is the "In-Restaurant Careers" category which is based on jobs inside a Burger King restaurant chain. Lastly, there is the "Professional Careers" category which focuses on the higher level business functions of all the chains. Below will be the job description along with some possible responsibilities for each employment opportunity available throughout BK.
1)Campus Careers:
Leadership Development Program-This program is to build leadership skills into people that show a potential in a goal-oriented and ambitious environment with an entrepreneurial personality. Beginning with a global orientation that takes place in Miami, Florida at the Headquarters, it follows up with a 10 week period of in-restaurant training, then a three months switching between all the professional departments, and if you have passed the test and shown quality of yourself, the opportunities may be endless.
MBA Leadership Program-This program is similar to the Leadership Development Program except it gives you chances to be in different professional areas of the company.
Summer Internships-Summer internships run for 10 weeks during the summer. Although they go through a few of the same procedures as the Leadership Development Program and the MBA Leadership Program, they help undergrad and grad students learn how to handle different business challenges. These internships are very unlike the average intern job of retrieving coffee and photocopies.
2)In-Restaurant Careers:In-restaurant careers consist of team members, hourly shift coordinators, assistant managers, restaurant general managers, and delivery drivers.
Team Members-Team members are responsible for greeting guests, taking orders, cleaning and following health codes, and preparing food. They are responsible for keeping the environment positive for their customers. If consumers have any minor complaints, they are responsible for helping resolve them.
Hourly Shift Coordinators-Hourly Shift Coordinators are in charge of opening and closing restaurants, schedules, shift compliances, and financial controls. This position also has control of store operations when management is not available.
Assistant Managers-Assistant managers are in charge when the restaurant general managers are away. They are partially responsible for employee selection, financial controls, sales, operations, and profitability.
Restaurant General Managers-Restaurant general managers are responsible of the whole restaurant, from all the employees to all the operations involved. Operations consist of employee selection and financial control. They are required to work long and extra hours if necessary to make sure the restaurant is being run properly.
Delivery Drivers-Delivery drivers are responsible for packaging food to be delivered to a customer with a friendly and approachable appearance. If a consumer has any issues, you are to help them in resolving said issues.
3)Professional Careers:Professional careers consist of 8 different divisions as listed below
Marketing
Operations
Franchising & Development
Finance
Global Business Services
IT
Community & Legal
People, Management, & Learning
Wage or salary are based off the levels of the positions. Team members may start off on minimum wage as per their state, and higher levels will earn bigger wages or salaries.
BK benefits go based off what position and schedule you have as part of the Burger King careers. Some benefits are health insurance, dental insurance, vision insurance, health savings account, life insurance, supplemental life insurance, disability insurance, pension plan, 401K plan, retirement plan, performance bonus, supplemental workers' compensation, maternity and paternity leave, reduced or flexible hours, military leave, family medical leave, vacation and paid time off, sick days, paid holidays, bereavement leave, employee discount, free lunch or snacks, gym membership, professional development, job training, and tuition assistance.
Advice For Application Process
How to apply for Burger King online? You simply fill out the online application form for the available jobs at Burger King. Unfortunately, there are no printable applications for Burger King. Rest assured, it is easy to apply online.
You go to www.bk.com, or you can click the link. On the top, a "careers" button should appear. Click on the button and it will take you to the various levels and divisions for that are available to apply for. Once you have selected the position you would like to apply for, you will have to find the location or locations you want to work at. You simply put in your zip code or city and state. This will bring up any local BK restaurants in that area. Find the location that you want to apply for, and click the "Apply" button. Although there is no printable application form you will be brought to a download application form that will ask for your basic details, such as name and address. If you have a resume, you may attach it. The application will also ask for the available hours. Once you have finished filling in the application, you look over it to make sure there are no errors. If you are not happy with it, you can click "clear" and it will restart it. If you are happy with your filled in application, click "submit." Now all you have to do is wait.
Keep in mind, higher level employment opportunities might have a direct application to submit a resume. Some might also ask you to complete a free application through an account based site for these available and appearing jobs online.
When applying, a resume or cover letter is not always necessary. To increase your chances of being interviewed and potentially hired, it is always best to upload one or both.
When uploading a resume to your Burger King application online, make sure that your details are up to date. Make sure you do not have any spelling or grammatical errors, either. Also make sure that your formatting is well organized.
Ask yourself what your future goals are if you get the job? Do you feel like you will enjoy what is to come when you apply for jobs at Burger King? Will you be looking to aspire in your work? Will you be giving it your all? Think about that when you are applying. Maybe this is not the job for you.
Lastly, if you are called in for an interview, keep established eye contact. Watch how you speak. Shake hands with the interviewer and introduce yourself. It is always good to prepare an elevator pitch for your introduction. Be sure to bring in an extra copy of a resume without any marks, for the interviewer to keep. Keep a professional appearance. Always smile. At the end of the interview, have at least two questions prepared to ask the interviewer.
Competitors
Burger King's direct competitors are Arby's and McDonald's.
McDonald's is a fast food chain which also started in 1954 but originated in California. It has become one of the world's leading food service retailers as well. McDonald's has restaurants in over 100 countries, more than 35,000 restaurants, and serves almost 70 million people every day. McDonald's serves menu items for breakfast, lunch, and dinner. It also has a selection of burgers available on the menu.
Arby's is a fast food chain which was opened in 1964 originating from Ohio. It began as a sandwich shop. Its main sandwich on the menu is called the, "Meatcraft." Opening at lunch time, they also serve a selection of curly fries, milkshakes, and many other sides. As of 2014, Arby's has been existent for 50 years in total. Its menu consists of items for lunch and dinner.
Also See:
Culver's: Visit the job application for Culver's to apply today.
Panda Express: For career opportunities, fill out the Panda Express online application.
Wendy's: See this page for jobs at Wendy's.
Jersey Mike's Subs: See our guide for careers at Jersey Mike's Subs.
Rally's: Visit the job application for Rally's to apply today.
Company Links