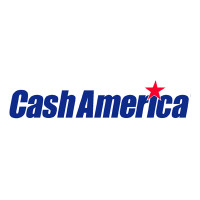 Cash America is a chain of pawnshops in the USA that was built originally to help communities in Texas who were unable to get service at bigger banks.  To find out how to apply for Cash America online, follow the link at the bottom of the page to submit a Cash America application today.
The company was founded in Irving, Texas in 1983 by Jack Daugherty when he realized that many members of his community could not get the financial help they needed from some of the larger institutions.  The company has expanded greatly since then and now operates nearly 1,000 stores across the USA.
Over the years the company has made a number of changes to expand its operations.  In 1998 they began franchising to open up opportunities in the market for talented and eager people wanting to run their own businesses.  Cash America has also increased its services internationally by opening business to other countries including the UK, Mexico, Australia and Canada.
Although Cash America began as a single pawnshop, they have since expanded their services to provide other monetary services for those who need a little extra help.  The company also offers a range of short-term loans as well as check cashing services in both its retail locations and dedicated stores.
Cash America Careers
There are a number of job opportunities available at their retail outlets including Sales and Loan Associates, Shift Leads, Assistant Managers and Store Managers.  All of these positions will require you to have a high school diploma and experience in a similar position is extremely desirable.  Good language and computer skills are necessary for successful applications.
The company headquarters in Fort Worth, Texas are also recruiting for Cash America jobs in the departments of IT, Accounting and Finance, Sales and Marketing, Business Operations and Human Resources amongst others.  For employment in these areas you will need a college degree in the field you're applying for as well as relevant experience.
How old do you have to be to work at Cash America?  You must be 18 years old or over to apply for jobs at Cash America.
The stores open at 9am daily and close at 7pm Monday to Friday and 5pm on Saturdays.  All stores are closed on Sundays.
Cash America careers offer a number of great benefits to all full-time employees.  These include health insurance programs, accident and disability benefits, tuition reimbursements, paid time off and a company matched 401(k) retirement plan.  There are also a number of other services available through their Employee Assistance Program such as legal advice and mental health services.
Job Descriptions & Salaries
Sales and Loan Associate – The responsibilities for this position are centered around the customers, providing excellent customer service and ensuring that the store is clean, tidy and welcoming.  You will be expected to process transactions for both sales and loan applications.  Associates advise customers on the services offered by the store.  The hourly rate for this position is usually $10.50.
Shift Lead – The job description for this role requires you to supervise and have control over the store in the absence of the Assistant or Store Manager.  Shift Leads need to ensure that the Customer Service Representatives are meeting customers' needs through training and leadership.  The pay for this role can be up to $15/hour.
Store Manager – As a Store Manager you will have oversight over all operational matters.  You will be involved in staff recruitment, training and scheduling.  This role includes administrative duties such as inventory and payroll.  You will be expected to ensure that everything and everyone in the store is up to the acceptable standards.  The salary range for this position is between $35-80k/year.
Corporate Summer Internship Program – If you're looking for a comprehensive introduction into the corporate side of the industry there are different internships available in the areas of Human Resources, Marketing, IT and others.  You will undertake closely guided work to give you a better idea of what it takes to make it in this world.  The average pay in these roles is $12/hour.
Cash America Interview Questions
After you submit your Cash America application, prepare yourself for the interview by practicing common questions.
What do you know about pawn broking?  It would be a very bad idea to turn up to the interview without a clear idea of what the company does and how the whole industry works.  Make sure if you don't have a good knowledge about how pawn broking works to read up on it before. 
What is your biggest weakness?  This can throw some candidates as you'll obviously want to keep things positive.  The way to get around it is to follow up your weaknesses with how you're working to improve yourself.
How would you handle an angry customer?  When answering this question you'll need to demonstrate to the hiring manager that you will be able to stay calm under pressure and handle any potentially difficult situation in a professional manner.
How would your last boss describe you?  Remember to focus on your positive attributes when you give your answer but don't go over the top.  It's best to give honest answers, although if you had a bad experience at your last job then don't go into too much detail.
How would you handle a conflict with a coworker?  Teamwork is a very important value in Cash America jobs so you'll need to show that this is a priority for you as well.  But it's also important to be assertive and to stand your ground when you have a good reason to.
Advice For Application Process
Search Cash America jobs online to find the careers section of their website where you'll find both retail and corporate positions listed by location.  A Cash America job application online requires you to fill in the online application form, upload your resume and answer a 45-minute long questionnaire about your experience and behavior.
If you don't want to apply online, for in-store positions you can also make a direct application by heading down to your local store and requesting a free application form from the manager. Remember to be well presented when you go as this is the first impression the manager will get of you. There isn't an option to download a printable application for Cash America.
Most applicants will be asked to attend up to two interviews before being offered a position.  For the interview it will always help your chances of getting the career you want if you're well prepared.  Always bring another copy of your resume to the interview even if you've already handed one in.  Do some research on the company and its values before you go.
When you meet your interviewer remember to smile and keep eye contact.  When you answer their questions, relax and take your time and speak slowly and clearly.  It's best to answer in complete sentences and to give examples to illustrate your point from your past work experience wherever you can.
Also See:
Bank Of America: Use the Bank Of America job application to apply here.
Check Into Cash: See our resource page for more information on Check Into Cash careers.
Cashland: Visit the Cashland application.
The Check Cashing Store: See our guide for careers at The Check Cashing Store.
TD Bank: TD Bank offers opportunities for both, beginners and experienced roles.
Company Links
http://www.cashamerica.com/Careers/WhyChooseCashAmerica.aspx
http://www.cashamerica.com/AboutUs.aspx