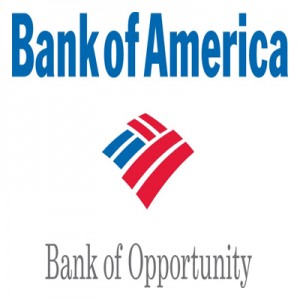 When one thinks of wealth management, Bank of America is often the first name that comes to mind. It is a multi-national banking and financial services corporation with its headquarters in Charlotte, North Carolina and locations across the Americas, Asia Pacific, Europe, Middle East and Africa.
In 1904, A.P. Gianini, its founder, opened a neighborhood bank in San Francisco, California, the Bank of Italy, that services the working class in the Italian district area. But with Gianini's business acumen and California's unrestricted intrastate banking policies, they were able to grow to several locations across the state and further expanded with offices in New York and Italy.
The bank changed their name to Bank of America in 1930 after it has established a solid presence in the US and a reputation as a reliable financial company. This status was further strengthened with various mergers with other financial institutions, making Bank of America, the largest bank nationwide.
Working in Bank of America entitles employees with a comprehensive benefits package that includes medical, dental, and visual coverage for themselves, as well as their dependents. It also includes life and disability insurance, flexible spending accounts, paid time off and a 401(k)-retirement plan. Employees can also request a flexible work arrangement and avail of employee assistance programs in times of need.
Bank of America is the preferred financial company of most bank employees because of its highly competitive pay, extensive benefits package and the appeal of a real chance for growth with the company. They invest in their people and treat each one as an important asset to the company's success.
How old do you have to be to work at Bank of America?
Entry-level applicants need to be 18 years old and above, and should also possess a high school diploma or its equivalent. Prior relevant work experience is a plus but not required.
Bank of America Careers
Bank of America is an equal opportunity employer with diverse hiring practices. They offer a wide variety of positions from an array of career areas to choose from. You can choose from different available positions in branch banking, credit processing, the call center or the corporate offices. Here are some of the posts currently listed on the job portal.
Branch Banking – If you're looking for work at the bank nearest you. The following positions are available for you
Relationship Bankers: Relationship bankers engage customers to determine their financial needs and recommend the best solutions to meet those need. Bankers process account openings, handle selling, up-selling and cross-selling of bank offerings, as well as handling all customer inquiries regarding any of the banking products and services.
Client Service Representative: Previously known as a Teller, the Client Service Representative provides customer support, efficiently and accurately process transactions such as deposits and check cashing, ensure compliance to the bank's policies and procedures and educate customers on self-service options available. CSR should also be able to work on weekend schedules and/or extended hours.
Small Business Banker: Small business bankers are responsible for new business acquisition activities to help grow the profitability of the small business customer base. They also work as a liaison between small business owners, the Financial Center, Contact Center, merchant services and other business partners to ensure the smooth delivery of excellent service.
Financial Center Manager (FCM): FCMs oversee all aspects of daily financial center operations which includes ensuring compliance to all regulations and policy, tracking performance and service quality, handle customer escalations if needed, they must also find solutions for issues experienced, assist in handling complex transactions, coach and develop associates to be effective members of the company. Previous work experience in a supervisory position in the financial industry is required. 
Credit / Lending – If you're looking for positions in the credit industry and you love helping people, these are the options for you:
Commercial Credit Specialist (CCS): A CCS is responsible for the end to end processing of all credit-related transactions. They ensure the timely and accurate execution of the credit process including conducting a feasibility assessment, processing all internal and client legal documents and all client maintenance activities. A college degree and prior loan processing experience is a must for this position.
Fraud Analyst: A fraud analyst reviews customer accounts to prevent and proactively detect possible fraud. They conduct risk assessments and give recommendations based on those. They perform a mix of inbound/outbound calling and back office functions related to the research on and the resolution of fraudulent activity. Applicants with a college degree and prior financial services and customer service experience are preferred.
Credit Support Associate I: This role primarily supports the Custom Mortgage Underwriting Team by processing Total Risk Exposure for all applications. They process all non-financial sections of loan documentation requirements. They ensure compliance with credit policy, procedures and regulatory guidelines. Experience with tax returns and profit and loss statements are required.
Consumer, Vehicle Lending (CVL) Operations Analyst: This role supports the CVL leadership in core reporting, research and project requests in order to assist daily operations. Experience in the same field and active knowledge in CVL processes and systems are required for this position. 
Customer Service – If you're looking for positions that directly connects you with customers, here are your choices:
Call Center Representative: A call center representative processes all customer requests and inquiries received from all communication channels. Call center reps handle inbound customer service calls and are expected to professionally respond to written mail. They should be able to manage customer expectations and effectively work with other departments to ensure issue resolution.
Collections Representative: A collections representative reviews, reconciles and examines portfolios of AR customers. They're responsible for the commercial collection of past due account, understanding customer needs and providing solutions beneficial to both customer and the company. They ensure that all documentation required is processed accurately and in a timely manner. 
Corporate Positions – If you're looking for positions in the corporate office, here's an open post for you: 
Clerical – Executive Assistant (EA): An EA supports the team by relieving management of administrative duties. They handle incoming and outgoing correspondence, they assist manage the executive's daily schedule, assists in gathering relevant information and serves as a liaison between employees, clients, staff and the executive. Office software know-how, a 5-year related work experience and a bachelor's degree are required for this post.
Bank of America Application
Like in most companies, applicants have the option of doing a regular walk-in application or exploring the company website's Careers page for open positions in your area. Bank of America though prefers resumes and applications submitted through the online job portal rather than submitting it in person.
In the Careers page, you can search through all open positions within the company and its affiliates. You can narrow down your search by location, career area, zip code and the desired distance from your location. The site will then load positions within your selected parameters, including a detailed job description and responsibilities, application qualifications and requirements.
Once you've selected a position, click on Apply Now and you will be directed to the application login page. Here, you need to create your application profile and submit all the necessary hiring requirements.
Applicants are recommended to open a Talent Network profile as well. Doing this keeps your information within the company circles and you'll get alerted to positions that have recently opened following the qualifications you've shared. This will also be your gateway to advancing to better positions in the company.
It is highly recommended that all applicants should include their customer service and financial services related experience in their forms. Both educational and professional attainment related to the field should also be highlighted to give you an edge above the rest.
Things To Know About Bank of America
"Act responsibly" – this is the maxim that employees at all levels of the organization adhere to. Bank of America observes a culture centered on personal accountability, ethical business conducts, and equitable and sustainable processes.
Being responsible members of the community, Bank of America actively supports all global efforts to advance women's economic empowerment and leadership. By partnering with Mother Child Education Foundation, Bank of America provided financial literacy lectures to give Turkish women skills, such as budgeting and basic economic concepts that will help them participate actively in society.
Bank of America introduced the first national credit card program called BankAmericard that allows customers to use cards for goods and pay-off incremental amounts by the end of the month. The use of this credit card spread like wild fire and even expanded globally. It has undergone a name change and is now internationally known as the brand, VISA.
Aside from assisting their employees and customers, Bank of America also finds ways to positively contribute to the environment. Every year the company has been allocating millions to ensure low-carbon and sustainable business activities as part of their environmental commitment.
Application Links
Company: https://www.bankofamerica.com/
Careers: http://careers.bankofamerica.com/
Application: N/A