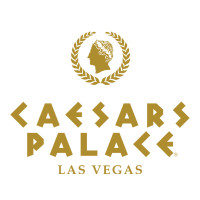 As you fill out a Caesar's Palace application, know that you're joining a casino and hotel that sees millions of people on a yearly basis. They strive to immerse their visitors with the Roman Empire culture and look, complete with various roman soldiers walking around the hotel floor.  Links to apply for jobs at Caesar's Palace are at the bottom of the page.
Jay Sarno, in 1962, began construction on Caesar's Palace.  He settled on the name because he thought it would make people think of royalty and Julius Caesar.  Construction was finished and the hotel was opened in 1966.  In 1969, Sarno was forced to sell the hotel to Lum's restaurant chair after the hotel's financial manager was accused of having ties to organized crime.  Shortly after purchasing the hotel, steps were made towards an expansion.  By 1973, another expansion in the form of a tower was constructed and opened in 1975.
During the 1990s, more shops were opened and another tower constructed, offering more room for visitors.  With the arrival of the 2000s, Caesar's Palace opened the Colosseum, an open air area built specifically for a Celine Dion show.  The Colosseum, since it's opening, has seen multiple big name stars come though, including Elton John, Cher, Gloria Estefan, and Stevie Nicks.  In 2005, Harrah's Entertainment bought Caesar's Entertainment Inc. which had been the owner of Caesar's Palace.
Those with Caesar's Palace jobs, know that there is more to the casino than the Colosseum.  There is an area called the Forum Shops, which contain several replicas of Greek, Renaissance, and Roman art as well as ten different restaurants.  Multiple entertainment venues see constant visitors and their nightclubs are constantly hopping.
Caesar's Palace Careers
At the corporate level, there are several positions available at Caesar's Entertainment for people to work at.  The headquarters are in Paradise, Nevada, a suburb of Las Vegas and control several casinos across the world.  As such, you would work with any of those casinos to make sure that they're operating efficiently.
Locally, there is only one Caesar's Palace, in Las Vegas, Nevada.  Within that one building though, there are thousands of jobs that allow work in almost any customer service field that a person could want.  There are casinos, spas, a hotel, restaurants and bars that all have opens positions.
How old do you have to be to work at Caesar's Palace? Age requirements vary by job; however, if you're working in an area with gambling or drinking, you must be over twenty-one.  As you browse Caesar's Palace jobs online, make sure to read all job requirements closely as some positions require you to have various experiences, jobs, or certifications.
Those with Caesar's Palace careers do get benefits.  Those benefits include dental, vision, and medical insurance and a 401K.  Some areas will also include on-site wellness and health centers as well as on-site health educators, as the company wants all their employees to be happy and healthy.
Caesar's Palace Job Descriptions
Bartender – As you maintain a clean, organized, and well stocked area, you will greet guests in a friendly and professional manner.  Knowing multiple things about the hotel and the local area is extremely important as you will be expected to answer any questions that a guest may have.  Compensation is around $20,000 a year.
Busser – You will clear dirty dishes from tables to maintain a clean and sanitized dining room, as you remove the plates, you will put them on the cart in a safe manner to keep from breaking and reducing safety hazards.  Making sure that all servers' stations are fully stocked is also a big part of your job.  Compensation is around $15,000 a year.
Cocktail Server – Having a positive, friendly, and helpful demeanor is key to this job as you'll work to serve all the customers that walk through the door.  Being able to give timely service is a must, as you'll be working in a face-paced environment.  Compensation is around $20,000 a year.
Spa Attendant – Getting to know all the guests that come into the spa is a big part of this position as you work to give them a relaxing visit.  Part of that will entail making sure that the area is picked up, clean, and meeting federal, state, and company sanitation standards.  Compensation is around $15,000 a year.
Caesar's Palace Interview Questions
These are some questions you may be asked during your interview:
Why do you want to work at Caesar's Palace? This is an extremely common interview question, so make sure that you're prepared for it.  Talk about what drew you to the company, whether it was the company benefits or culture and why it's your first choice in places to work.
What experience do you have? If you have any relevant experience, make sure to highlight it.  If you don't, as some positions don't require you to have any, talk about what you can bring to and offer the company while filling the position.  Make sure to have plenty of examples to back up your claims.
Where do you see yourself in the next few years? This question is geared towards full and part time applicants, as they want to make sure that you're planning on staying with the company.  Be realistic in your career expectations, but make sure your interviewer knows that you're willing to take on extra challenges and responsibilities in order to move up in the company.
As this company is geared heavily towards customer service, you may be asked this form of a hypothetical situation: How would you take care of an upset customer? Be practical and realistic, making sure to explain the logic behind your actions as you work to turn the customer's experience around.
Because this company expects high volumes of customers and intense rushes, you may be asked this question: How do you react and work under pressure? Make sure to be honest and explain your reaction as best as you can.  If there's something that you don't like in your reaction, talk about how you're already working on changing it.
Advice for the Application Process
How to apply for Caesar's Palace online: start by either creating a profile (first link) or searching for the position that you're interested in (second link).  When you search, set the state as Nevada and then go through and find Caesar's Palace.  Select the position that you would like and are qualified for, making sure to read all job requirements closely before filling out your Caesar's Palace application.  There is no printable application for Caesar's Palace.
Before attending your interview, do research on Caesar's Palace and the industry in order to have a list of prepared questions that you can bring with you to your interview.  This may seem excessive, especially for an entry level position, but it will place you in front of other candidates as it shows that you think ahead.
Your interview will be in a formal setting, so dress appropriately in business casual.  If you've applied for a managerial or supervisory position, a suit would be more appropriate.  Make sure to have a positive and friendly demeanor when you attend your interview, as it will give a good impression and show that you're already thinking about customer service.
Make sure to show gratitude at the opportunity to interview with Caesar's Palace.  After your interview, inquire about the best way to check on your hiring status. Few applicants will learn if they got the job during the interview as Caesar's Palace will want to screen all candidates before making a final decision.
Also See:
Paris Las Vegas: See this page for jobs at Paris Las Vegas.
Cinemark: For career opportunities, fill out the Cinemark online application.
Thunder Valley Casino Resort: Visit the Thunder Valley Casino Resort application.
Six Flags: See our guide for careers at Six Flags.
Knott's Berry Farm: For career opportunities, fill out the Knott's Berry Farm online application.
Company Links
https://caesars.hodesiq.com/my-profile.aspx
https://caesars.hodesiq.com/Default.aspx