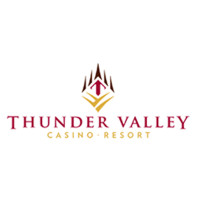 As you fill out a Thunder Valley Casino Resort application, know that you are striving to join company that cares about their employees and their customers.  Links to apply for jobs at Thunder Valley Casino Resort are at the bottom of the page.
Located in Lincoln, California, Thunder Valley Casino Resort is controlled by the United Auburn Indian Community, which is a combination of mostly Maidu and Miwuk Indians.  In 1999, after the 1994 ban on tribe acquiring land was lifted, the community filed to allow gaming on their land.  However, the actual casino wasn't opened until 2003.  In mid-2010, Thunder Valley Casino Resort was expanded to include a resort.
Besides gambling and resort activities, Thunder Valley Casino Resort offers a full spa, multiple bars and lounges, nine restaurants, and an outdoor amphitheater where outdoor concerts are held during the summer months.  Recently, the casino chose to renovate one of its older bars into a new lounge.
As Thunder Valley Casino Resort is controlled by a local community of Indians, a lot of the money that they make stays within the country.  Local charities that often get donations from Thunder Valley Casino Resort include a local family counseling and resource center, a hospital foundation, and a volunteer facility, among others.
Thunder Valley Casino Resort Careers
Although Thunder Valley Casino Resort is owned by the United Auburn Indian Community, positions are not available within the community itself.  At the casino and the hotel, there are several positions open in every facet of the hospitality and the customer service aspect of Thunder Valley Casino Resort.
How old do you have to be to work at Thunder Valley Casino Resort? Age requirements vary by job; however, if you're working in an area with alcohol, you must be over twenty-one.  As you browse Thunder Valley Casino Resort jobs online, make sure that you read all job requirements carefully, as some positions need various certifications or degrees.
Those who have Thunder Valley Casino Resort careers can expect benefits that include fully catered meals in the employee dining room, health insurance, life insurance, and paid time off after ninety days.  Also, there are plenty of opportunities for advancement within the company.
The hotel and casino area of Thunder Valley Casino Resort are open twenty-four seven; however, the restaurants, bars, lounges, and hotel amenities have shorter hours.  Hours for meals vary on the season, with shorter times tending to occur in the winter months, with longer hours in the summer season, starting around March.
Thunder Valley Casino Resort Job Descriptions
Bartender – Maintaining a clean, stocked, and organized area while attending to and making guests' drinks is what this job is all about.  Great communication is key as you will work closely with fellow staff members and management to make sure that everything is going smoothly.  Compensation is around $20,000 a year.
Cashier – You will work with guests to provide quick, efficient, and friendly service as you provide them with financial services.  Making sure that all funds are properly taken care of at the end of the day is a major part of this job.  Compensation is around $20,000 a year.
Guest Service Attendant – Knowing everything about the casino and resort amenities, as well as the local area, is a must for this position as you will answer any and all guest questions that may arise.  You will have a positive and friendly attitude as you take care of all customer needs, from taking care of their car to greeting guests as they arrive.  Compensation is around $20,000 a year.
Porter – Cleanliness is key in the casino area, and that's what you'll be taking care of.  Making sure that the restaurants are clean in the main area of the hotel and the casino, is also a part of this job, while maintaining a smile as you interact with guests.  Compensation is around $20,000 a year.
Thunder Valley Casino Resort Questions
Here are some questions you may be asked during your interview:
Why do you want to work for Thunder Valley Casino Resort? This is an extremely common interview question, so make sure that you're prepared for it.  Talk about what drew you to the company, whether it was company benefits or culture, and why it's your first choice in places to work.
What experience do you have? If you have any relevant experience, highlight it.  If you don't have any experience, talk about what you can bring to the job and offer the company instead.  Make sure to provide examples to back up your claims.
Where do you see yourself in the next few years? This question is more focused on people who have applied for full or part time positions as the interviewer is looking to see if they're planning to stay with company.  Make sure to be realistic in your career expectations explain that you're willing to take on extra challenges and responsibilities in order to move up in the company.
This company is geared towards customer service, so this question may be posed to you in the form of a hypothetical situation: How would you deal with an upset customer? Be practical and realistic in how you would work on turning the customer's experience around.  Make sure to explain your logic behind your actions.
Several areas of the casino will experience intense customer rushes at various times, so you may be asked this question: How do you react under pressure? Be honest about your reaction, if there's something about it that you don't like, talk about how you're working on changing it.
Advice for the Application Process
How to apply for Thunder Valley Resort Casino online: if you don't have a specific position in mind, follow the first link and fill out a general application.  For a certain job, follow the second link and pick it out from the list before filling out a Thunder Valley Casino Resort application.  There is no printable application for Thunder Valley Casino Resort.
Before attending your interview, do research on Thunder Valley Casino Resort and the industry while coming up with questions for your interview.  Although this seems excessive for an entry level position, it will place you ahead of the other applicants as it shows that you like to be prepared.
Have a positive and friendly demeanor when you go for your interview, it will give the interviewer a good impression as well as show that you're geared towards customer service.  Make sure to dress in business casual, at the very least, as the interview will be in a formal setting.  If you've applied for a management or supervisory position, a suit would be more appropriate.
Make sure to show gratitude at the opportunity to interview with Thunder Valley Casino Resort and inquire about the best way to check on your hiring status.  Few candidates will learn if they got the job as the company will want to screen all applicants before making a final decision.
Also See:
Circus Circus: Visit the job application for Circus Circus to apply today.
Disney: Checkout the application page for work at Disney.
Knott's Berry Farm: Visit the Knott's Berry Farm application.
Netflix: For career opportunities, fill out the Netflix online application.
Family Video: Family Video offers opportunities for both, beginners and experienced roles.
Company Links
https://chk.tbe.taleo.net/chk03/ats/careers/apply.jsp;jsessionid=780353105E475AA25B4E75EA125247E3?org=THUNDERVALLEY&cws=1
https://chk.tbe.taleo.net/chk03/ats/careers/searchResults.jsp?org=THUNDERVALLEY&cws=1