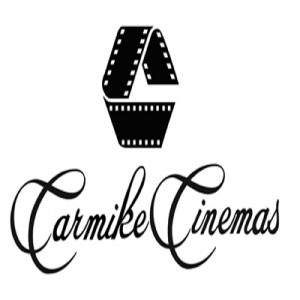 Founded in 1984 by Lee Roy Mitchell as a chain of theaters in Texas, Utah, and California, Cinemark Holdings, Inc. operates motion picture exhibition locations in nearly 500 theaters with almost 5,700 screens in the United States and Latin America.
There are 332 locations with 4,456 screens in 40 states and is the third largest within the United States. Over half of these theaters ranked first or second by box office revenues in 23 of the top 30 U.S. Markets for 2013.
Latin America has 156 theaters with 1,153 screens in 13 countries. There is a presence in 14 of the top 15 metropolitan regions in South America for 2013. The organization experiences continued growth through acquisition and expansion.
The corporate management team is comprised of individuals with extensive experience operating and running a theater. Reported income for 2013 in the U.S.  was in excess of $415 million.
A majority market share for the corporation within the United States urban and suburban areas is enjoyed as a result of a solid operating performance and disciplined operating philosophy that emphasizes building quality theaters, controlling operating costs and reacting to economic and market changes in an effective way.
As Latin America continues to grow economically, the investment in these markets has proved wise. Brazil and Argentina markets boast a position with the organization as the largest movie exhibitor. Movie studios count the company important for distributing movies in part due to geographic diversity. Over the next three years, an additional 263 screens will be added. Cutting edge technology is used in all locations. Digital projection technology is in 100% of U.S. first-run auditoriums and 86% of international locations. Plans have been made to increase the international percentage to 100% of locations with digital projection technology.
Over half of U.S. and international screens are 3-D compatible. The company holds 14 digital IMAX screens. A large screen concept, known as XD was introduced in 2009 and the organization has plans to install it in many top markets. A new movie bistro concept opened locations in 2013. These offer an in-theater dining experience for guests as well as an expansive dining menu, domestic and imported beers, various wine selections, and frozen Margaritas and Daiquiris. Tables and plush seating in front of the big screen offer a comfortable and luxurious setting where your dinner and beverages are delivered to your table before the movie.
Get Your Degree!
Find schools and get information on the program that's right for you.
Powered by Campus Explorer
There is a mascot named FrontRow Joe who is a cartoon cat and is often featured in advertising. The organization is publicly traded on the New York Stock Exchange under the symbol CNK. Several brands that operate under the corporation include Century Theatres, Tinseltown USA, CineArts, and Rave Cinemas.
Giving Back to Community
The organization routinely contributes to the communities it serves. An example is free screening of favorite seasonal movies. They conduct canned food drives where you can exchange a canned food item and receive a coupon to use in concessions.
Cinemark Careers
Operating in hundreds of locations across the United States and Latin America, the chain is continually hiring entry-level and professional people. There are four main areas where you might consider employment. They are the home office, theaters, theater management, and miscellaneous.
The company claims to offer a little slice of Hollywood in your hometown. Viewing your favorites stars on the big screen, working in a theater environment with bright lights and the best sound systems.
How old do you have to be to work at Cinemark? The minimum age to work in a theater is 16 years old.
If you are applying for a management position your resume must include salary requirements. Resumes that simply state negotiable or open for salary information will not be forward to the hiring manager.
Employees earn competitive wages and salaries. Entry-level positions earn an average of $7.94 per hour for concessions, $8.41 per hour for ushers, floor staff $8.92 per hour, cashier $8.94 per hour, which are above average for the industry. A general manager earns an average of $58,000.00 annually, which is competitive.
Pay varies by position and location but raises are rewarded regularly. The company hires from within and advancement potential is great.
Benefits
Eligible associates are offered employment perks and comprehensive benefits packages.
Benefits packages include healthcare insurance, 401(k) retirement plans, short and long term disability, paid vacations, accidental death insurance, dismemberment insurance, a prescription drug card, travel accident insurance, and life insurance. Perks include free movie passes and other discounts. Flexible scheduling, free movies, and discounts on concessions are perks of positions at the theater.
Competitive pay and benefits packages for working and an exciting and diverse industry are among the reasons to find employment here. Potential careers are unlimited and co-workers are fun and friendly. Management is supportive and values team input. Many jobs are fun and rewarding. You can view movies for free. Challenging experiences and upward mobility in the movie industry can be thrilling for some. If you love working with people and you love movies, Cinemark is a great place to be.
Cinemark Job Descriptions
There are many job opportunities at the theater level. Entry-level jobs work as ushers and in ticket booths and concession stands and offers great customer service. Professional work such as projectionists and managers are also needed.
The home office hires people for many positions that you would find at any large corporation as well as professional jobs native to the movie exhibition industry.
Film buyers and film buyer's assistants love movies. People in these positions must possess advanced and excellent computer skills and are experienced with Excel. Organized, energetic, detail-oriented, and ambition are the qualities sought for these careers. As a film buyer or assistant, watching and talking about movies is what is done to earn a salary. They make recommendations on what gets shown on the big screen.
Corporate information technologies have many and varied responsibilities. Personnel in these fields provide technical support on hardware and software, installation and updates of software applications, information systems security and training, among many other duties. A movie trailer coordinator is responsible for creating, testing and managing movie trailers.
A theater pre-show administrator requires a mixture of business ability and technical skills, and works from the theater technology department. This department is responsible for all technical equipment that is used in theaters. These include systems that configure, monitor, maintain and play pre-show advertisements. Other common jobs include construction project manager, theater technologies project manager, financial analyst, design coordinator, theater security specialist, and theater technology specialist.
Cinemark Interview
The chain interviews an assortment of customer service, management, and corporate job candidates. There are many career opportunities.
Hiring managers schedule interviews for available positions. For your appointment, arrive on time and dress appropriately in a professional manner. Bring your resume after ensuring it is up-to-date, accurate, and properly formatted.
The interview affords the opportunity to detail your skills and experience that qualify you for the position you seek.  You will be assessed for your ability to handle situational issues with customers and co-workers. Answer all interview questions honestly and maintain a friendly and enthusiastic attitude.
Your problem-solving skills and situational responses may be assessed during the interview. For example, a question may be asked about how many times you must check the theater during a film. If you are to check every half hour and the movie is 158 minutes long, how many times would you check the location?
Ask questions regarding the hours you are expected to work, the potential for advancement within the company, and anything that might affect your ability to perform the job.
Advice For Application Process
Applying for a Cinemark position is easy and you can find an application online or ask for one at your local theater.
Cinemark jobs can be found at the company's website with the employment tab link. Then you must choose the type of application you will submit. Home office, miscellaneous, theaters, and theatre management are the choices. Home office and miscellaneous offer a list of available positions and a job description for open positions.
Apply for Jobs at Cinemark
Choose the "apply here" option under theatres or theatre management for the type of position sought and the online application opens.  The application form asks for basic information like name, address, work eligibility, education level completed, and previous employment history,
Complete all the requested information. Applications can be saved and printed or emailed to human resources at Cinemark.
Printable Application for Cinemark
If you wish to make a direct application at your local theater rather than apply online, you can download application form, which is a printable application form and a free application. The online application must be printed to submit to a local store or for some management positions it can be emailed.
There are several chains operating in the market that offer a similar experience. Regal Entertainment Group has 7,347 screens in 573 theaters operating in 42 states and several other countries. AMC has many locations and offers flexible schedules and fun times for theater crew members.
Also See:
California's Great America: Visit the California's Great America application.
Sugarhouse Casino: For employment at Sugarhouse Casino visit the application page.
Foxwoods Resort Casino: Foxwoods Resort Casino offers opportunities for both, beginners and experienced roles.
San Diego Zoo: Visit the job application for San Diego Zoo to apply today.
Rio All Suite Hotel And Casino: See our guide for careers at Rio All Suite Hotel And Casino.
Company Links
http://recruiting.talentreef.com/cinemark