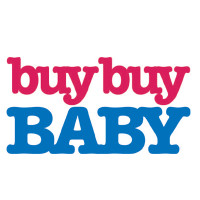 Buybuy Baby is a chain of stores that specializes in items for infants and young children. This store sells strollers, clothing, car seats, feeding and nursing accessories, and a wide variety of other needs that families with young children have. For more information on the Buybuy Baby application, follow the link below.
Founded in 1996 by Richard and Jeffrey Feinstein, it was purchased by Bed Bath & Beyond in 2007 after they had opened 8 stores. Babies "R" Us is there biggest competitor, both specializing in all things to do with babies and toddlers. It is headquartered out of Union, New Jersey. There are over 90 store locations that are found across the United States.
Their stores offer a computerized gift registry system, home delivery for furniture as well as offering assembly, and their stores have a private feeding room. They also provide complimentary gift boxes and gift wrapping. The stores are around 28,000 to 60,000 and have over 20,000 products to choose from in store.
This company is looking for helpful and knowledgeable staff to work here. They want people with amazing interpersonal skills that will provide a positive customer service experience while in store. They also want employees that are more than willing to go above and beyond the call of duty to ensure that the customer is satisfied with their purchase and keep them coming back.
Buybuy Baby Careers
Buybuy Baby offers a variety of career opportunities between the corporate office and the retail store. This is a company that encourages their employees to succeed and offers advancement opportunities. The retail store offers entry-level positions where a person can turn their job into a Buybuy Baby career. Some positions at the retail store are sales associate, team lead and store manager.
The corporate office offers a wide variety of positions so that any potential job seeker can find a good match for their particular skills and talents. While there are some entry-level positions, most of the positions at the corporate office are higher level positions that have more requirements to work there. Some positions here include marketing, buyer, and merchandiser.
There is plenty of room for people of all backgrounds to apply here. Some positions may require a college degree, however most positions can be obtained with a high school diploma or equivalent. How old do you have to be to work at Buybuy Baby? A potential employee must be at least 18 years of age in order to apply here.
Buybuy Baby offers competitive benefits for their industry. Employee eligibility for benefits can depend on hours worked weekly and job title. Some benefits include medical insurance, vision, dental and prescription plans. They also receive paid time off, company matched 401(k) plan, and life insurance. Other benefits include flexible spending accounts and employee discounts.
The hours of operation at the stores will often depend on location and certain holidays. During the busy holiday season, hours may be extended to accommodate the holiday shopping. For more information, contact your local store for details. In general, hours of operation are Monday through Saturday from 10:00am to 9:00pm and Sunday from 11:00am to 6:00pm.
Job Descriptions & Salaries
Sales Associate- A sales associate is responsible for assisting customers out on the store floor. They should have knowledge of the products in the store in order to help assist the customer pick the right products for their needs. A sales associate will also assist with setting up gift registries and helping customers pick items. A sales associate may earn around $9 per hour.
Cashier- A cashier is responsible for ringing up the customer's order and handling customer transactions. They will also need to handle returns and exchanges, and should know all policies about returns, exchanges and payments. They should keep their counter clean and organized at all time, and make sure their cash box is balanced at the end of their shift. A cashier may earn around $9 per hour.
Team Leader- A team leader is responsible for helping to train new employees. They will often handle the same responsibilities as a sales associate during their shift. They are responsible for ensuring customer service in the store, and will take over managerial duties if no manager is on site. A team leader may earn around $11 per hour.
Store Manager- A store manager is responsible for running the store as directed by their district manager. They will handle all store recruitment and ensuring their staff gets the proper training. The manager is also responsible for ensuring customer satisfaction within their location. A store manager may earn around $72,000 a year.
Buybuy Baby Interview Questions
These are some questions that you may be asked during your Buybuy Baby job interview.
Why do you want to work at Buybuy Baby? The interviewer is looking to see why you have chosen their company to apply at. You should mention any important reason why you applied, including sharing values with the company or an interest in the products. You should avoid saying "because you were hiring".
Where do you see yourself in a few years? The interviewer is looking for someone who is going to last here longer than a few months. This is a company that offers advancement opportunities and encourages their employees to take advantage of those opportunities. Discuss your future career goals and how this company goes along with that plan.
Why should we choose you over the other applicants? The interviewer is giving you the chance to sell yourself to this company. Take this opportunity to sell yourself to this company and discuss your strengths and how you feel the company would best benefit from them.
What skills do you possess that you could bring to the store? This is an opportunity to not only discuss your strengths, but to mention past experience that would be beneficial to this company. Answer honestly about your skills and describe how you have honed them over the years.
Do you have any experience with kids or products made for infants? Ideally, the interviewer is looking for people with some basic knowledge about infants and toddlers, as well as the products they need. Answer honestly about any knowledge or experience in this field.
Advice for the Application Process
Interested in how to apply at Buybuy Baby? You may fill out an application for higher level positions by visiting Buybuy Baby jobs online and apply directly online. For store level positions, you will need to fill out an application form at your nearest location. There are no printable applications online nor can you find downloadable applications.
The company website has job descriptions and responsibilities for higher level and available positions for potential job seekers to look for a good fit for them. When you fill out your application form, be sure to fill it out completely, honestly, and according to the provided instructions. You should also submit an updated resume along with your application in order to give a clearer view of your skills and talents.
After applying here, you should hear back within a few weeks to a month. If not, you can contact the location that you applied at to check the status of your application and see if they are still hiring for that position. They may also provide you with additional information, such as when interviews are set to begin.
Preparing for your interview can help improve your chances of getting the job. You can practice interview questions ahead of time, easing your nerves so that you can walk into your interview with more confidence. Dressing in a professional manner will help give you a great first impression, helping your interview to be more successful.
Also See:
Yankee Candle Company: Checkout the application page for work at Yankee Candle Company.
Sam Ash Music: Checkout the application page for work at Sam Ash Music.
QVC: See our guide for careers at QVC.
Lids: Checkout the application page for work at Lids.
Build-A-Bear Workshop: Build-A-Bear Workshop offers opportunities for both, beginners and experienced roles.
Company Links
http://www.bedbathandbeyond.com/store/static/careersJobsByBrand