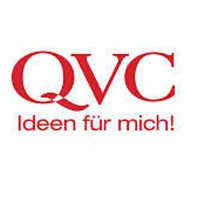 QVC is a well-known shopping channel providing viewers with information and product demonstrations.  The letters of its name stand for Quality, Value and Convenience.  It also provides many diverse career opportunities.  To find out how to apply for QVC online, follow the link at the bottom of the page to submit a QVC application.
The channel first began broadcasting in 1986, created by Joseph Segel.  The channel has been broadcasting ever since and is now shown in many different countries including the UK, Germany, Japan, Italy and China.  The company is owned by Liberty Interactive and has its corporate headquarters in West Chester, Pennsylvania.
One of the channel's first major clients was Sears and they now sell a wide range of products.  The categories of products are Fashion, Shoes and Handbags, Jewelry, Beauty, Electronics, Home and Garden, Kitchen and Food, and Health and Fitness.  In addition to ordering from the television channel, you can also buy online and in their retail outlets.
Across all of its operations, QVC has over 17,000 employees.  It has expanded from just television and now sells products in a number of different ways and engages potential buyers through social media and other channels.  Last year the company placed fifth in the largest multi-category retailers in all industries.
QVC Careers
There are a wide variety of job opportunities with QVC from Sales Associates in their retail locations, Warehouse Associates and Call Center Associates at the entry-level.  There are also corporate positions in departments including Administration, Facilities Planning, Engineering, Finance, Human Resources, Supply Chain, Information Technology, Events and Communications, Legal and Marketing amongst others.
You can't make a direct application for On-Air Host positions as they use a casting agent, but you can apply for guest positions if you have in depth product knowledge by submitting a video to the email address on their website.  If you're a model, you can ask you agent to contact them with your information for consideration.
Get Your Degree!
Find schools and get information on the program that's right for you.
Powered by Campus Explorer
How old do you have to be to work at QVC?  You will need to be at least 18 years old to be eligible for QVC jobs.
QVC careers come with a number of benefits that you might expect from such a renowned company.  Most employees will be entitled to health insurance packages, retirement plans and health and wellness programs.  They also run the QVC University or QU to help you with further training opportunities to help you in whatever career path you choose to take.
Due to the nature of the company the hours of operation are 24 hour a day, 7 days a week.  Your working hours will depend on your exact job role.
Job Descriptions & Salaries
Distribution Processor – The job description for this role will require a lot of physical movement including picking, unpacking, unloading and lifting so you will need to be in fairly good shape.  You will handle products and sort them for distribution to customers, ensuring the quality of each delivery.  The average salary will be around $20k/year.
Sales Associate – Working in one of the retail outlets the responsibilities will be focused on providing a friendly and helpful experience for the customers who come in.  Your duties will include greeting and serving customers, using sales techniques to promote items, restocking and some cleaning and tidying.  The hourly pay is usually around $8.
Call Center Associate – You will be located in a contact center and be expected to handle incoming calls from customers wishing to purchase certain items.  Call Center Associates will be required to use the digital entry system to process customer purchases and transactions.  The pay for this role is usually between $11-14/hour.
On-Air Guest – For this role you will need specific knowledge in a particular product area.  Guest Presenters are required to go on air and talk about a particular product or set of products in a relatable and relaxed way in order to promote them to potential buyers.  The pay will depend on your experience and will be per job.
QVC Interview Questions
When you apply for jobs at QVC, prepare for your interview by practicing some common questions.
Tell me about yourself.  Tell the hiring manager about your relevant experience and what has made you want to submit an application to them.  Make sure that every answer you give is pertinent to working in this industry. 
Tell me about a time when you worked successfully in a team.  Pick an example from your previous employment experience if you can.  Describe the context and give details about what worked well and what could have been better.
Have you ever had a conflict with a coworker?  Teamwork is a very important part of all QVC jobs so it is important to be able to demonstrate that you are able to handle conflict in a way that creates a positive outcome for everybody.
How would your previous boss describe you?  Remember to focus on your positive points and pick attributes that are also applicable to the job that you're applying for.
Have you ever made an unpopular decision?  What was the outcome?  Give a specific example here and show how you clearly explained the benefits of your decision as well as listened to constructive criticism.
Advice For Application Process
For most jobs you can find the online application links by searching for QVC jobs online and submit your applications that way.  You will have to create a profile to submit a QVC job application online.  It's a fairly straightforward process to enter your personal and work details and upload your resume.
The best way to submit a QVC application is to apply online but for some retail positions you may be able to apply in person.  You can't download a printable application for QVC but you can head to your local store and request a free application form from the manager there.
The interview process is usually made up of between 2-3 interviews.  The first interview is likely to be either over the phone or via phone screen.  Afterwards you may be asked for a face-to-face meeting with one or more managers.  The interviews are likely to be with different people each time so make sure you're adequately prepared for each one.
It's important to create the right first impression in every interview, so if you're meeting in person then always make sure you're wearing full business attire.  Greet your interviewer politely and with a firm handshake.  Always remember to smile and make eye contact with the person interviewing you.  Give specific examples when you answer their questions.
Also See:
Body Shop: Visit the Body Shop application.
Halloween City: Visit the job application for Halloween City to apply today.
Gymboree: For employment at Gymboree visit the application page.
Build-A-Bear Workshop: See this page for jobs at Build-A-Bear Workshop.
Vitamin World: Visit the Vitamin World application.
https://www.youtube.com/watch?v=8I-uZ2iml_s
Company Links
http://www.qvc.com/AboutUsCareers.content.html