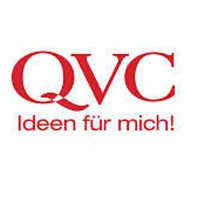 QVC, an acronym for Quality Value Convenience is a cable home-shopping network owned by the Qurate Retail Group. They connect with shoppers via live dialog, expert interviews, entertaining personalities and award-winning customer service.
Joseph Segel, the company's founder, started the company in June 1986 in West Chester, Pennsylvania. Their first live broadcast was aired in November of the same year and reached over millions of households in the country.
Since then, the company has undergone a number of rebranding exercises and format changes. They continued to expand their broadcasting scope to more US states and built international connections to countries like the UK, Germany, Japan and Italy.
The company offers employees an extensive work benefits package with competitive salary, progressive savings and 401k retirement plans. They also have medical, dental, vision and prescription drugs coverage.
People like working with the company because they put in the effort to strike a balance between work and life for each employee. They also provide career development services.
How old do you have to be to work at QVC?
Applicants must be at least 18 years old to qualify for a job with the home-shopping station. Having a high school diploma or GED equivalent is a must to apply.
QVC Careers
Retail positions usually stem out from outlet stores and production floors. Some specialist positions require a bachelor's degree and work experience in a related field. Some of the positions available are listed below:
Sales Associate & Receiver: Attends to customers that come into the outlet store. They guide customers through the product list, the store layout, current promotions and markdowns. They also advise them of the company's pricing and product returns policies. They assist in keeping the store well-stocked, organized and clean.
Product Coordinator: Assists with the preparation and return of sample products to Product Central. Cleans, assembles and inspects product as well as steaming linens and apparel to be used in production. They help maintain inventory accuracy by regular checks and removal of discontinued or overstocked goods.
Security Coordinator: A security coordinator is responsible for providing access control of the facility and manages the badge access and Yard Management systems. They ensure safety within the premises by conducting preventive patrols and hazard surveillance of buildings and grounds and observing security breaches, violations or any unsafe behavior.
Production Artist (On Call): A production artist treats a large volume of image shots by a web photographer for photography production. They retouch and color correct to ensure that the images are representative of what the customer receives. Applicants require a bachelor's degree in photography, graphic arts related field plus minimum 3 years of related professional experience.
Studio Coordinator: Operates as a member of a studio production team and executes production activities in the studio environment. They organize product displays and demonstrations for both live and pre-recorded programming. A bachelor's degree in Television/Media Production, Communication or related field and a minimum of 2 years of live set production experience is required.
Display / Paid Social Specialist: Performs and plans digital media campaigns across paid social platforms with a focus on Facebook advertising. Utilize all advertising platforms to monitor and analyze performance and proactively make adjustments as needed. Applicants must have a bachelor's degree in marketing or technical field and at least 3 years of digital media planning and buying experience.
Warehouse Associate: Receives pallets of products with pack slips. They inspect products, containers and materials and remove defective ones. They prepare packages for shipment by affixing labels, tickets or tags and placing stamps on pack slips. They operate equipment to safely move equipment throughout the distribution center.
Maintenance Mechanic: A maintenance mechanic assists in the installation, maintenance, repair and fabrication of plant equipment and facilities. They oversee maintenance of the building, phone, data and electrical wiring, packaging equipment, fork trucks and other equipment in the distribution center. 2-5 years of related experience is required to apply.
Site Safety Specialist: A site safety specialist works in collaboration with the site Safety Manager. Together they will implement, develop, communicate, and maintain safety, health, and environmental programs in their assigned Fulfillment Center. They analyze work environment including equipment ventilation and lightning to ensure working conditions are within required standards.
Assistant Buyer: Assists the Buyer in executing purchasing duties which includes identifying and executing new products, concepts, shows and ideas. They research on the latest trends and translate them into products for electronic retail. They also analyze sales trends and helps maintain inventory levels to match demands.
QVC Application
Visit the Careers page if you're looking for employment in retail sales. In that page, you will find open positions in different job categories within the company. There are jobs in broadcasting and production, merchandising, marketing, e-commerce and customer service.
Job postings include a description, list of responsibilities and job requirements. Then, click Apply and you'll be directed to the hiring page. Here you need to input your personal and employment history. You'd have to upload your resumes here too.
Another option is to connect your application to your professional LinkedIn profile. The site will access your full profile including your email address, other contact details and profile recommendations.
Having previous television and home shopping retail sales experience is an advantage. For job seekers, instead of just enumerating previous work experiences, they should also include their skill competencies, achievements and contributions to the company.
Once selected, candidates will also go through a series of interviews. The number of interviews will depend on the job level being applied for. During interviews, make sure you're appropriately dressed, have your credentials ready and carry yourself confidently. 
Things to Know About QVC
QVC emphasize on nurturing strong and lasting relationships with their customers, employees and the community they belong to. Part of the company's success is driven by its focus on caring for the network that influences and contributes to their brand.
Stevie Awards recognized the company for Customer Service Excellence. The team took home two awards: a gold in the Contact Center of the year category and a silver for the e-commerce customer service category.
Beauty IQ is QVC's channel dedicated solely to all things beauty. It offers beauty products such as cosmetics, fragrances and skin care. They have experts to give make-up tips and leads on budding beauty trends.
QGarden is an initiative with QVC and the Chester County Food Bank that aims to combat hunger issues in the community. Its members help create and provide food pantries filled with fresh and organic produce.
Application Links
Company: http://www.qvc.com/
Careers: http://corporate.qvc.com/lp/careers/
Application: N/A