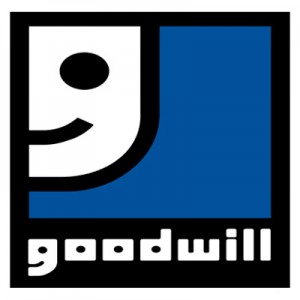 Goodwill Industries International, Inc. is a US-based nonprofit organization that provides job and skills training and employment placement to applicants. It hires many employees from all walks of life, in hopes of helping them get better jobs.
More commonly known as Goodwill, the organization was founded in 1902 by Edgar Helms, a reverend at the Morgan Methodist Chapel. He started collecting various articles from wealthy families and recruiting jobless individuals to work for him.
Goodwill operates in many countries, including South Korea, Brazil, the US, and Uruguay. The organization earned more than $5 billion in 2014, which the administration uses for their programs and projects. The year after, Goodwill helped over 300,000 individuals to land a job.
The organization provides dental, vision, and health coverage to their employees. They also have short-term and long-term insurance for accidents and disability, respectively. They also have a comprehensive pension plan for their retirees.
People who work for Goodwill totally support its mission to reduce unemployment in a country. Such humanitarian cause motivates employees to do better. The tasks are fairly easy and employees aren't rushed to accomplish them.
How old do you have to be to work at Goodwill?
All Goodwill employees should be at least 16 years old. Minors are not given tasks that are otherwise prohibited by the Secretary of Labor. Such jobs often are usually declared hazardous by the government.
Goodwill Careers
Life Coach – The life coach identifies specific client needs such as college assistance, financial assistance, and GED instruction. He looks for programs to link clients to and provides educational counseling, if necessary. The life coach must be knowledgeable in basic MS Office programs and be participative in workshops, staff meetings, and in-service trainings. He likewise facilitate in volunteer programs.
Retail Associate – The tasks of a retail associate include processing items at the store and assisting customers regarding their needs. He also effortlessly handles transactions with customers and provides a happy shopping experience for them. He retail associate should know how to operate the cash register and do housekeeping daily.
Job Coach – He trains and assists participants as regards the demands of their jobs, and helps them hone their job readiness skills. His main objective is to encourage participants to grab job opportunities, appertaining to the Competitive Integrated Employment (CIE) program. He collaborates with partner groups and employers to ensure smooth job placement and transition for participants.
Cashier – The cashier receives money and generates receipts to bookstore customers. He must know how to use the POS system for payments. Aside from handling cash, the cashier arranges merchandise on shelves and keeps the store clean all the time. He also accepts donations from contributors.
GED Instructor – A General Equivalency Development (GED) instructor is competent in implementing the curriculum and programs of Goodwill. He assesses the learning needs of participants and ensures that these needs are addressed. His other tasks are coordinating activities for students, incorporating job trainings and readiness in the curriculum, and teaching students basic MS Office skills.
Donation Center Attendant – The attendant accepts and organizes donations from sponsors and partner groups. He also sorts donated items and loads them into trucks. He has good communication skills. Applicants with prior experience in customer service relations are preferred. He must be able to lift heavy objects.
Youth Job Coach – A youth job coach must assist participants before they start working for summer. He provides lessons in job readiness and training, making sure that applicants will be productive and successful in their jobs. He also conducts interviews and social skill awareness sessions. He creates plans for the summer job program and assists youth applicants when they have problems.
Career Education Instructor – He is responsible for matching abilities of applicants vis-à-vis labor market trends, guiding applicants on career choice, resume writing, and interview preparation, and teaching job readiness. He outlines clear career objectives and develops plans reflecting them. He also trains and evaluates the performance of his staff, and looks for linkages to organizations.
Administrative Assistant – The administrative assistant will help the HR office in recruiting applicants. He will also perform relevant office functions. The person qualified for the job has superior written and oral communication skills and extensive knowledge of MS Word, Excel, and other programs. College level applicants may apply.
Supported Employment Job Developer II – The essential function of a Level 2 Job Developer is to maximize the billing processes of programs. He must also understand how supporting agencies work with Goodwill. He oversees the quality of program services and assists the staff in crisis management. He makes sure that each department and service is productive.
Goodwill Application
To apply at Goodwill, you must personally go to the recruitment office. Check out the website and look for a job that interests or suits you. Print out your resume and submit it to the HR department.
On the other hand, online application is possible. Key in your desired job position at the search browser of Goodwill's Career section and upload your resume. You will be asked to enter your email address for feedback.
An application form for Goodwill Industries is available. Download the PDF file, fill it out, and then send it back to the HR department. Complete all sections to avoid disqualification.
Goodwill does not require so much for an applicant's resume. Simply indicate your strengths and skills, and make sure you reflect Goodwill's mission in your objective. For example, you may add that you are dedicated to helping out-of-school youth get a job.
The HR staff shall notify you if you get shortlisted for a job. You will then be asked to come for an interview. At times, the interview is on-the-spot, especially for walk-in applicants.
Things to Know About Goodwill
Goodwill Industries keep a laid-back style and culture for employees. As much as possible, everybody should be operating on the passion and motivation to help the unemployed.
In 2013, Forbes reported Goodwill as one of the 25 most inspiring organizations and companies in the US. A survey showed that customers felt good for taking part in Goodwill's mission to help people lead better lives.
People know that Goodwill saves more than $0.85 of their sales to fund their missions. Goodwill was also recognized by CharityWatch and was given A (the highest score) by its board.
Moreover, the organization launched GoodProspects, a digital platform that assists individuals to find employment easily. Goodwill hired mentors whom job seekers could virtually interact with.
Application Links
Company: https://www.goodwill.org/
Careers: https://www.goodwill.org/find-jobs-and-services/careers-at-goodwill/
Application: http://goodwillsont.org/pdf_forms/goodwill_employment.pdf