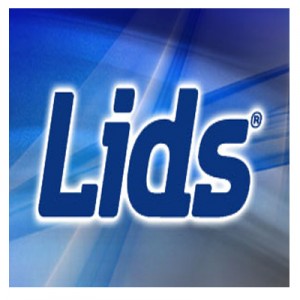 LIDS is an American mall-based seller of sports apparel, headwear, novelties, and accessories for men, women, and kids. The company operates under the Hat World and LIDS brands, with retail stores in and out of the United States.
Glenn Campbell and Scott Molander founded LIDS in 1995 with its headquarters based in Indianapolis, Indiana. After 9 years, the company became a subsidiary of Genesco Inc.
They have over 5,000 employees and more than 1,000 retail stores in the US, Puerto Rico, and Canada. The stores are known for providing great products and services to customers with the help of their well-trained employees.
LIDS offers a complete package in terms of employee benefits. This includes a savings plan which includes employee stock acquisition programs and 401(k) retirement plans. Other benefits like complete healthcare plans and dental insurance are provided only to qualified employees.
With these benefits and competitive salary offerings, many people see this company as a great employer. These things are just some of the reasons why people love working for this company.
How old do you have to be to work at LIDS?
Applicants for entry-level positions must be 16 years old and above. However, job seekers who want to apply for managerial positions should be 18 years old and over, with a college degree, and related work experience.
LIDS Career
This company provides several career opportunities for serious job seekers. They are continuously looking for hardworking and motivated applicants to fill the vacancies in multiple retail locations. Applicants may apply for the following positions:
Stockers: Stockers take care of the merchandise in retail stores. They receive, arrange, and stock merchandise all over the retail spaces. They see to it that all products are displayed properly. Stockers follow a special procedure when displaying the items, and they take stock inventories regularly. Furthermore, their job involves stocking or refilling and assisting their managers with product inventory.
Sales Associates: Sales associates greet the customers and provide them with product information. They also deal with customer concerns. When people are done picking what to buy, the sales associates will lead them to the counter to finish their transactions.
Customer Service Associates: Their main job is to help customers have a satisfying and hassle-free shopping experience. They do this by helping people if they have concerns or questions. Likewise, these friendly associates use the most effective customer service model to ensure successful customer engagement. Customer service associates are fully dedicated, and they always support the company's safety initiatives.
Assistant Managers: Assistant managers oversee other employees like sales associates and stockers. While they hold some administrative tasks in stores, the store managers supervise them. Sometimes, they also help supervise the stores on behalf of their managers should the latter be unavailable. However, their job is often focused on training the new employees and dealing with customers.
Retail Store Managers: Retail store managers are good at managing everything around them. They are hardworking individuals whose objective is to help the company meet its goals. So, the stores' operations, safety, and productivity lie in their hands. Their job often involves interactions with their team members and customers. They also handle customer complaints and other store-related issues.
District Sales Managers: District store managers oversee the sales force of all retail stores in their districts. Their job involves sales monitoring and creating sales projections and plans focused on their areas. Also, they train new employees and report the sales records and profits to corporate executives.
IT Assistants: IT assistants work at a company's helpdesk center. They answer emails and calls about the communication systems and computer network. Their job involves software and hardware configuration, peripherals setup, and equipment repair. They install, operate, and maintain computer systems and technologies like communication systems. They also give daily support for other employees who use a computer network at work.
Administrative Associates: Their role is more on managing corporate expenses or budget and keeping the records updated. Administrative associates administer company policies, which will be followed by all employees. Administrative associates work with minimal supervision and they are good on problem-solving. Likewise, they need efficiency in implementing the company policies, especially in some challenging instances.
Employee Trainers: They develop the skills and knowledge of the company's workforce. Employee trainers make sure that the workforce can meet the company's recent and future business objectives. Additionally, their job involves ensuring that the workforce delivers high-quality products or services that meet peoples' needs. Likewise, trainers are always helpful in building employee satisfaction.
Data Entry Specialists: Data entry specialists carry out different tasks associated with data entry. This involves organizing, proofing, updating, sending, and storing company's confidential data. They also sustain data files correctly and accurately. Usually, they compile, arrange, check and correct the information to be encoded. Data entry specialists ensure their work's quality through reviewing the data for accuracy and comprehensiveness.
LIDS Application
Interested applicants should apply through the company's website to begin the recruitment process. To begin, applicants should visit the website's Career Opportunities section to know more about the company and its job openings.
Job seekers would then have to create a profile through the company's website. Then, they must log in to discover the open jobs, grand openings, and jobs available in all store locations. There's no application form to fill out for any position.
After searching for a vacancy at a preferred location, applicants must upload their latest resume. They should submit basic personal details including their contact information. Likewise, applicants are required to respond to some pre-employment questions when they apply.
Job seekers should check their resume first before sending. It must be updated, comprehensive and entirely correct. Updating it is necessary especially if they resigned lately. Adding an ID photo on their resume is also necessary.
Candidates will be given a call if they passed the initial screening. They will be informed about the schedule of the interview as well. Applicants should impress the recruiting personnel by being presentable and punctual on that special day.
Facts About LIDS
The company seeks to continue creating a workplace where all sports enthusiasts can join and have fun with like-minded people. Also, all employees are treated like a family since the company's culture accepts people of all backgrounds.
As a way of giving thanks to all customers, they developed a program called access pass premium. This program allows their regular shoppers to save as much as 20% each day. Limited-time promotions are also offered.
LIDS is known for selling high-quality athletic gear and headwear. The company features products with designs inspired by different NFL, NBA, NHL, and MLB teams. They also provide custom embroidery services and free shipping on orders costing $50 and up.
Also, giving back to all communities they serve is also one of their priorities. So, they launched a foundation which was named after the company itself. It's a charitable organization that promotes healthy and active lifestyles, growth opportunities, and leadership.
Application Links
Company: www.lids.com
Careers: www.lids.com/help-desk/corporate/career-opportunities
Application: N/A