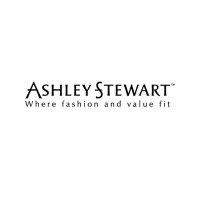 Ashley Stewart is a fashion store chain that caters to plus size and curvy women, who want to look beautiful and fashionable at the same time. They retail both in store and online, and provide sportswear, outerwear and work attire. There is something to suit anyone, and with a large number of stores nationwide, an Ashley Stewart application is sure to lead to a great career in the fashion industry.
Joseph J. Stitt, who also headed Thor Equities, initially founded the company in 1991. The name came from combining the names of two fashion legends, Martha Stewart and Laura Ashley. Originally they marketed fashionable plus-size clothing for African American women.
Employment was offered to women within the community, and rapidly grew to encompass more than 380 stores in over 100 cities. Today they operate around 90 stores nationwide. In 2000, Stitt sold his interest in Ashley Stewart to focus on his other business interests. By then, President Clinton had recognized the stores for their large contribution to the Welfare to Work program.
Ashley Stewart is not just about making women look good, but feel good also. They believe that by looking beautiful on the outside, it helps their self-confidence and therefore boosts the way they feel about themselves. As many stores do not cater to plus-sized women, this company strives to empower women and enable them to dress in the latest trends and fashion.
Ashley Stewart Careers
There are many job opportunities readily available for those who are looking for jobs in retail. Ashley Stewart jobs include a number of entry-level customer service positions, requiring no qualifications or experience. All they ask for is a great work ethic, an interest in fashion and a positive personality. Ashley Stewart jobs often require flexibility in work hours, and the possibility exists for both full-time and part-time employment.
There are many Ashley Stewart careers in corporate roles and management. These include store managers, assistant managers, merchandise planners and senior inventory accountants. For these positions you will need qualifications and experience to be considered for hiring.
How old do you have to be to work at Ashley Stewart? You must be 18 years old to apply for jobs at Ashley Stewart.
There are several benefits available for those who work part time. These include paid training, competitive entry-level pay, merchandise discounts and a supportive work environment. Full-time workers may be eligible for healthcare options, a 401(k) retirement plan, paid time off and life insurance plans. Benefits may be augmented depending on what role you hold in the company. Flexible work schedules are available, and the hours of operation are generally Monday – Saturday from 10:00am – 9:00pm, and Sundays from 12:00pm – 6:00pm.
Job Descriptions & Salaries
Sales Associate – The main responsibilities of a sales associate is to provide excellent customer service, by helping the customer to choose merchandise and complete the sale. Other duties include handling returns, organizing merchandise and the creation of displays. Often these roles start as part-time positions, then moving up to full-time. Pay rates range from minimum wage to $10.00 per hour.
Stock Associate – This role can be quite physically demanding as it involves loading and unloading shipments and the organization of backroom storage areas. Packaging materials need to be broken down, and shelves need to be stocked. Applicants must be physically fit and able to handle heavy lifting. Consideration will be given to those with previous experience in operating forklifts or dollies. The rate of pay ranges from minimum wage up to $10.00 per hour.
Assistant Manager – The main duties of an assistant manager is to work with the Store Manager to ensure the day to day running of the business is smooth and free of problems. The assistant manager operates as a shift supervisor, and is expected to assist with any task required by the store manager. They must also be knowledgeable about the merchandise, and be able to fill in for other roles as needed. The salary can vary, but typically ranges from $25,000 – $30,000 per annum.
Store Manager – The store manager is responsible for ensuring sales targets are met, and that there is a sufficient number of staff on the floor at any given time. Recruiting, training and supervising new employees are an expected duty of the store manager. Further duties include ensuring displays are correct, the store is clean and tidy, and handling any customer concerns or complaints. The salary varies and is typically over $40,000 per year.
Ashley Stewart Interview Questions
A job interview can be quite daunting for many people, so it is recommended that you contemplate what questions may be asked so that you can formulate answers before you attend.
What do you know about Ashley Stewart? This is to determine your level of interest in the company. It is always a good idea to research the company before you attend an interview so that it is easier to answer this question if it is asked.
How good are you at meeting deadlines? If you haven't worked before, you can use examples from your time at school, such as exams and assignment deadlines.
What do you think are your key strengths? This is your opportunity to sell your skills. Think about the things you are very good at, and compare them to the various requirements of the job and mention those that would be beneficial.
Have you ever been in a leadership position? If you haven't done so in a work environment, think back to your time at school. Have you ever been a leader in a sports team or academic team? If you have no experience explain that you would be keen to learn how to become a leader.
What are your career plans at Ashley Stewart? This is an important question, as it will help them decide if you are looking for a short-term job or a career. Be honest when answering this question as to what you are actually looking for.
Advice For Application Process
To find out how to apply for Ashley Stewart online you can look at their official website under the career section. The link will take you to a LinkedIn site, so if you haven't joined, you won't be able to apply this way. However, you can search for Ashley Stewart jobs online and apply through other sites. There is no download application form, and no printable application form so you can't make a direct application at your local store. If you do come across a printable application for Ashley Stewart make sure it is an official form.
When you apply online it is a free application so there are no costs involved. You can upload a copy of your resume with your online application as well. Your Ashley Stewart application form must be filled in honestly and correctly. Once you have submitted your application, it may take a week or two to get a response. During this time you can call your local store and ask about the progress of your application. This also shows enthusiasm, so it is a good thing to do.
When attending an interview, bear in mind that they are hiring for a fashion store, so dress appropriately. First impressions often are the lasting ones, so make sure you get off to a good start by being prepared. It is also a good idea to arrive a little early to show that you are keen, and that you have good time management skills.
Also See:
LOFT: For career opportunities, fill out the LOFT online application.
Dots: Visit the job application for Dots to apply today.
Calvin Klein: Visit the Calvin Klein application.
Cato: Checkout the application page for work at Cato.
Michael Kors: Checkout the application page for work at Michael Kors.
Company Links