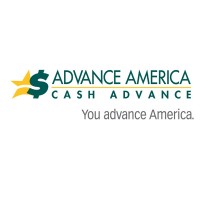 Advance America is financial institution created in 1997 to offer non-bank financial services all across the U.S.A. Currently it ranks highest in its niche with 2,400 offices in 29 states and 18 Canadian branches.  With such a vast base of operation, an Advance America Application is always welcomed as job opportunities arise in their locations opened Mondays to Thursdays 10:00am to 6:00pm, Fridays 9:00am to 7:00pm and Saturdays 9:00am to 2:00pm.
In February 2012, the Mexican billionaire Ricardo Salinas Pliego, recognizing the financial institution's profitability in the industry, bought it for $780 million through one of his subsidiaries, Grupo Elektra, among the most influential Latin American supplier of banking services, consumer finance and retailing. The purchase of this company matches perfectly in Pliego's business portfolio which includes another payday loan firm, based in Mexico and controlled through his main corporation Grupo Salinas.
Advance America operates fully within the parameters set by federal and state laws, with 100% fee transparency. In this regard, it has co-created and is a member ever since of the Community Financial Services Association designed to put rules in place that shield the consumers by supporting only open and upfront lending arrangements.
Depending on the client's location Advance America has the following products: Payday Loans/Cash Advances, Installment Loans, Online Loans, Title Loans, Tax Services, MoneyGram Services and Purpose Visa Prepaid Cards. Some of these services you can use an online application and the money will be transferred directly to your account without having to go to your local branch.
None of Advance America's operations are franchised, nor does it offer any pawn lending services. The type of products the company focuses on is short term loans of relatively small amounts with instalments due on the first pay-check. The business ethics and professionalism make this firm the perfect employment environment and a link to how to apply for Advance America online jobs is available at the end of this article.
Advance America Careers
With more than 6,000 Advance America jobs filled, the company is always looking to expand. Most Advance America careers need candidates with working experience in sales, customer services, software development, financial products, management, information technology and banking institutions. Those wanting to apply for jobs at Advance America should be ready to abide by its motto which demands employees to respect clients, colleagues and the law.
There are numerous benefits entailed to Advance America jobs. They are evident from the first day with the company when a ten days training is initiates for all employees regardless of their level. During their stay all employees have access to sixty online programs, videos and interactive games meant to develop their skills and open new Advance America careers opportunities for them.
Besides professional advancement Advance America jobs come with plenty of benefits that include medical insurance with dental, vision, medication, long/short term disability, life and accidental demise cover. Full-time employees have paid vacations, 401(k) savings plans and educational assistance. In return, candidates must hold a high school diploma or GEDs and need to prove they're over 18 when asked "How old do you have to be to work at Advance America?".
The financial company prides itself with resembling more a family than a business. It relies on its diversity bringing together driven people from all culture, lifestyles, generations, ethnicities and professional background. Respecting its staff means supporting the local communities which the corporation does regularly by donating money and signing collaborations with charities like Faith for Change, Frameworks Community Development, Mission Mississippi and Habitat for Humanity.
Candidates, looking for positions like Customer Service Representative, Compliance Specialist, Loan Specialist, Assistant Manager, Manager, Floating Assistant Center Manager, Center Manager, Manager in Training or Product Coordinator, can find these Advance America positions online and can apply online or download an application form and use a printable application for Advance America which they can drop off along with their resume at any of the company's branches.
Advance America Job Descriptions
Customer Service Representative – The responsibilities for these full-time or a part-time jobs include high customer service abilities, completing transactions for new and existing clients, managing customers files, following privacy standards, selling products, keeping inventory, collecting money, dealing with phone inquiries and preserving a tidy work space. Candidates need a clean driving license, good computer skills and have to undergo background tests and drug screening. Salary is $9.00 to $10.00 hourly.
Assistant Manager – Requisites for this career are having a minimum two years of experience in a similar position, a college education, leadership abilities and impeccable communication skills. Assistant Managers deal with center operations and staff by reviewing performances of branches, ensuring cash flow, checking balance and audits, screening for new personnel, organizing training sessions, encouraging teams to achieve sales goals and demonstrating pristine customer service. Pay ranges between $11.00 and $14.00.
Accountant II/ CAM Analyst – Applicants must have a minimum Associates Degree and 3 years Real Estate or financial analysis experience to be capable to review CAM fees on leases, assist the Real Estate team with costs and terms issues, draft requests for adjustments and refunds, update Lease and CAM data for prompt reconciliations, help the Reconciliation Supervisor with internal and external financial matters and offer feedback and ideas for new products.
Administrative Operations Coordinator – For this role an Associates Degree, one year advanced secretarial training and two years of Administrative Assistant experience are mandatory as the candidate will have to perform secretarial and administrative duties for corporate and field staff. This is a full time position which calls for excellent computer skills, initiative, people skills and a tactful nature.
Advance America Interview Questions
How did you hear about our job openings? This is one of those questions aiming to help the company identify the best ways to advertise job opportunities. This also helps them in their future marketing campaigns. 
What would you change about the way we do things? This question will reveal the candidate's level of preparation for the interview. Even if no operational changes come to mind, the applicant still has the opportunity to present his/her knowledge of current procedures. 
What sales experience do you have? Only list relevant experience which can be topped with performance examples that can make you stand out as a viable candidate.
How detail focused are you? Accountings candidates are often asked this since they work with large sums of money and one small slip can create havoc. Show that you are a responsible individual with patience for sometimes tedious tasks.
How well can you handle direct customer interaction? Almost all entry and mid-level job candidates should expect this question. When it comes to financial products people sometimes show reservation about venturing on such a path as the economy and income constancy have proven very unstable.
Advice for Application Process
Candidates interested in sending applications need to create a profile on the company's careers web page where they can update their details and easily fill in a direct application. They can also download a printable application form and complete it at ease without fearing online time-out. Research the company to ensure that it is the right fit for you and to be able to thoroughly fill in the free application form.
Your resume, which you will bring to the interview in case you are invited, should highlight the skills and experience mentioned in the job description for which Advance America is hiring. The font size should be 10 or higher and the content should not take more than two pages. If the CV is well structured and promotes all your qualities then an interview invitation will be extended.
This preliminary interview can be either over the phone or in person. Either way, start by expressing your gratitude for the chance you have been given. In the case of a face-to-face interview, pay attention to what you are wearing. It should exude professionalism and respect for the interviewers and the occasion.
During the interview address those involved in a cordial manner, answer questions truthfully and concisely and outline all the points that would make you the best choice for the job. Show passion when talking about the company and when expressing your desire for learning and advancing within its ranks. Your future employment is an important part of your life so take your time and ask the interviewers questions that matter.
Once the interview ends, express a good feedback of how the interview went and say thank you for being invited to see them. The next day send a follow-up email or call to check when you should expect an answer back. If the company decides not to give you the job, don't lose hope; your details will be stored for opportunities to come. Good luck on your future Advance America application.
Also See:
Bank Of New York Mellon: See our guide for careers at Bank Of New York Mellon.
BB&T: Checkout the application page for work at BB&T.
Bank Of America: Checkout the application page for work at Bank Of America.
Citizens Bank: Visit the job application for Citizens Bank to apply today.
Capital One: See this page for jobs at Capital One.
https://www.youtube.com/watch?v=LSVewlX5zsI
Company Links