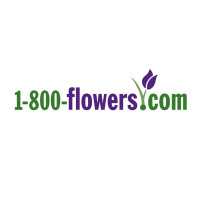 1-800-Flowers is an online and over the phone retailer that sells floral arrangements and gourmet foods for gifts. It was one of the first of its kind, using first a 24 x 7 toll-free telephone number, then to use the internet, for direct sales to customers. For more information on the 1-800-Flowers application, follow the link below.
Founded in 1976 by Jim McCann, he opened his first Flora Plenty retail store. This was the first of his 14 stores that he would later open in Metropolitan New York. A few years later, his store merged with Rosalia Florist. After that, Jim McCann acquires the 1-800-Flowers phone number and changes the company name to 1-800-Flowers. In 1988, he started Bloom.net, which was its own network of florists.
The company soon expanded from there. This company first began online in 1992. They partnered with AOL to get a commanding online presence, and continued to merge and acquire other companies. 1-800-Flowers donated over 1 million flowers to events that honored victims of 9/11 and participated in ceremonies for families at Ground Zero.
1-800-Flowers is currently headquartered out of Carle Place, New York. They have around 4,000 employees. This company takes social responsibility seriously, and does what they can to give back to the community. They help causes that aid in the battle against hunger, supportive of women's and children's health, local recycling programs and the development and advancement of the youth through scholarship opportunities and other learning incentives.
1-800-Flowers Careers
There are many different career opportunities between the corporate office and the retail level. This is a company that encourages growth and advancement within the company. The customer service level offers entry-level positions for people to turn their job into a 1-800-Flowers career. Some positions at this level include the retail associate, production team leader, and retail store manager.
The corporate level offers a wide variety of positions so that a person of any skill or talent can find a position that is a good match for their skills. The corporate office does have some entry-level positions, however most positions are higher level positions with more requirements to obtain employment. Some positions that can be found at the corporate level are marketing, web developer, and graphic designer.
Reading the job descriptions can help you decide if you meet the requirements to get that position, as it will state any requirements. Generally, the minimum requirement is a high school diploma or equivalent. How old do you have to be to work at 1-800-Flowers? You must be at least 18 years of age to work here.
1-800-Flowers offers very competitive benefits for their industry. Employee eligibility for benefits can depend on hours worked weekly and job title. Some benefits include medical, dental and vision plans. They may also receive performance based bonuses, a 401(k) plan, and paid time off. They also provide advancement opportunities for their employees.
Holidays and locations will determine hours of operation. These hours may be extended during busy holiday seasons like Christmas, Mother's Day, and Valentine's Day in order to accommodate holiday shoppers. In general, hours are Monday through Friday from 9:00am to 8:00pm, Saturday from 9:00am to 5:00pm, and Sunday from 9:00am to 4:00pm.
Job Description & Salaries
Retail Sales Associate- A retail sales associate is the primary point of customer service and sales within the retail locations. They will handle customer transactions at the cash register, complying with all related policies the company has in place. They will ensure the location is clean and neat at all times. They will also stock shelves. A sales associate may earn around $9.50 an hour.
Merchandise Coordinator- A merchandise coordinator is responsible for data entry and managing the product setup process from the beginning to end. They will perform backfilling for merchandising on product proofing for catalog and online. They will work on the computer working with spreadsheets going over costs and other planning for merchandise. A merchandise coordinator may earn around $65,000 a year.
Customer Service Representative- The customer service representative is responsible for answering the phones and handling sales and customer questions and complaints over the phone. They will also help customers place orders on the website. They should be courteous to customers at all time, ensuring that they are happy with the service that they have experienced. A customer service representative may earn around $9 per hour.
Retail Store Manager- The retail store manager is responsible for handling their staff and meeting sales requirements set forth by the company. They will assist wherever needed in the store and will train new employees. They will also make sure that they have the proper inventory to meet orders. A retail store manager may earn around $75,000 a year.
1-800-Flowers Interview Questions
These are some questions that you may be asked during your job interview.
Why do you want to work at 1-800-Flowers? The interviewer is weeding through people because of how they respond to this. They are looking for someone who has a good idea about the company and what they stand for and is not looking for someone who is looking for any job. Answer with anything that you feel you share with this company in terms of values and work ethic.
Was there ever a time when you could not make a customer happy? The interviewer wants to get a feel for your customer service skills. Some customers are just not able to be pleased, and you will still need to keep your composure and complete your job. Answer honestly about whether or not this has happened to you.
Why should we hire you over the other applicants? This is your chance to stand out from the other applicants. The interviewer is looking to see what you have to offer this company, so discuss your strengths and why you feel they should hire you.
What is your 5 year plan? The interviewer is looking for someone with staying power. This company does offer advancement opportunities for those who work hard here. Be honest, discussing what your future plans are and how this company fits into that plan.
What challenges do you see working from home? The interviewer wants to know how able you are to work with little supervision at home. If you feel that you may be distracted easily because of children or dogs, be honest but also discuss ways you can overcome this.
Advice for the Application Process
If you are wondering how to apply at 1-800-Flowers, you are able to visit 1-800-Flowers jobs online to look through 1-800-Flowers jobs. You can fill out an application form directly online. At the website, you will not be able to find downloadable applications nor can you find printable applications online.
The company website has the job descriptions and responsibilities clearly stated for their available jobs so that potential candidates can find positions that are a good fit for them. You will want to make sure that you fill out the application completely; otherwise they may not even consider you. Be thorough with your application and submit an update resume.
It may take a month or two for this company to get back to you. If this time has passed, you should contact the hiring manager at the location that you applied at. They will be able to inform you of whether they are still hiring for the job and will be able to check the status of your application.
Preparing for your interview is incredibly important in order to get the job. This will help make sure that you are not nervous for your interview, giving you the confidence to be successful. An often overlooked mistake is your attire for your interview. You want to make sure that you are dressed in a professional manner.
Also See:
Five Below: Use the Five Below job application to apply here.
Icing: Visit the job application for Icing to apply today.
Tractor Supply Co: Checkout the application page for work at Tractor Supply Co.
Vitamin Shoppe: See this page for jobs at Vitamin Shoppe.
Sally Beauty Supply: Visit the job application for Sally Beauty Supply to apply today.
Company Links
http://www.1800flowers.com/about-us-employment-opportunities