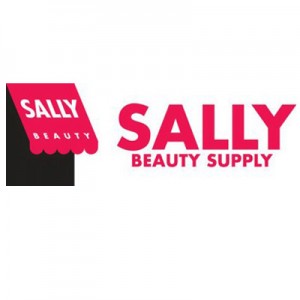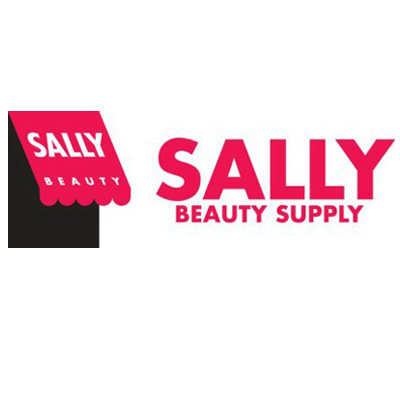 Sally Beauty is a global specialty retailer that sells beauty products to private individuals and beauty professionals. They carry a variety of brands and products under hair, nails, makeup, skincare & body, gifts & accessories and salon equipment category.
The first store opened its doors in New Orleans back in 1964. Its founder is C. Ray Farber. In 1969, the company was bought by Alberto-Culver. They have since moved their headquarters to Denton, Texas.
The company has over 5,000 stores all over the world. About 4,000 of these stores are in the United States. They have about 950 distributor sales consultants at these stores.
Many benefits await part time and full time employees of the company. They offer various medical plans, dental, and vision coverage. They also give an employee discount to all employees and a 401(K) Plan.
Individuals love working at Sally Beauty because of the opportunity for training, employee discounts, good pay, and the great company culture. One is able to grow professionally. The company also has flexible work schedules.
How old do you have to be to work at Sally Beauty?
The company values enthusiastic and determined employees. Anybody who is up for the challenge in a lively work environment is welcome. However, one has to be 18 years old or above to work at the company.
Sally Beauty Careers
Sally Beauty offers a number of career opportunities for mostly anyone interested in the beauty industry. If you love interacting with different kinds of people, then maybe a job in one of their stores is for you. You can also apply for a job in the corporate office or Distribution Center.
Beauty Advisor: A beauty advisor's responsibility is to provide customers with excellent service. It is the beauty advisor's job to assist customers in choosing which beauty product suits them best. They are also tasked in making sure that the store looks presentable. A beauty advisor must work well in a team and has attention to detail.
Assistant Store Manager: The Assistant Store Manager assists the Store Manager in the store's daily operations. He or she trains the sales staff to provide customers with the best store experience and attends training programs to better improve themselves as managers.
Store Manager: The Store Manager must be knowledgeable in all the store's products. He or she must be sensitive to the beauty trends in the market. The Store Manager is also responsible for hiring and training the store's staff – recent or regular.
District Manager: The District Manager handles the overall operations of different stores in various locations. He or she plays an integral role in the company's long and short-term strategies. It is the job of the district manager to hone, direct, and inspire store managers to be at their full potential.
Regional Director: A Regional Director is in charge of hundreds of stores across different districts. It is their job to communicate the company's strategies to other employees and encourage their staff and other members of the company to do their best at all times.
Buyer: The buyer is responsible for selecting which merchandise is to be sold to customers in retail stores.  Analytical thinking will come in handy for this position. A good grasp in mathematics is also an advantage.  Buyers work closely with the category manager.
Picker/Packer: It is important for a picker/packer to be able to work in a team. He or she will be assigned in the company warehouse and must help attain organizational goals to the best that he or she can. Those assigned as a picker/packer must always work within the standards of the company.
Forklift Operators: Forklift Operators are in charge of moving inventory from the warehouse to the store/s. They have to work according to the restocking sheets and must be able to control a forklift well. A forklift operator must also be able to provide management with proper documentation and also assist in cleaning up after work.
Warehouse Supervisor: Warehouse Supervisors basically make sure that the people under their department are motivated and doing their work according to the standard operating procedures of the company. They play an active role in the hiring of staff members and also assess them when hired. Warehouse Supervisors must always be an inspiration to their team.
Facility Maintenance Manager: Facility Maintenance Managers are in charge of the security and safety of the employees. They also have to make sure that the work place is conducive for more productivity and efficiency. Facility Maintenance Managers also assist the Director of Distribution in creating and implementing company policies and maintaining the budget set for their assigned distribution center.
Sally Beauty Application
Applying to the company is very easy. For store opportunities, you can download the application form at the careers page of the company's website. You can then bring the completed application form to the store of your choice.
Online application is also available for other job opportunities. You can browse the different job opportunities available at the career page of their website and send your application through there.
It is recommended for those filling out the application form to have their complete details with them beforehand. This is so you can just enter in your details such as employment history in the form quickly.
Resumes must be in a format that is easy to read. All information that is relevant to your application must be there. The order of educational history, co-curricular activities, and seminars must be listed from the most recent.
Since it is a company that deals with beauty products, the applicant must make sure that he or she looks the part. A clean and put together appearance is recommended for those preparing for an interview.
Things to Know About Sally Beauty
It is a company that values customer service and teamwork. Employees and management are also constantly on the lookout for new ways to improve their work and services.
A News Worthy Event at Sally Beauty is that they called for a conference last January 30, 2018 in order to tackle first quarter results. On February 8, 2018, the first quarter results were released.
Sally Beauty is a specialty beauty retailer that is known for selling salon quality products to beauty enthusiasts and professionals in the beauty industry. They are popular for their high quality cosmetics and friendly staff.
As an equal opportunity employer, Sally Beauty does not discriminate their employees and applicants in any way. They do not ostracize people based on their race, sex, or age.
Application Links
Company: https://www.sallybeauty.com/
Careers: https://www.sallybeauty.com/HR/Job-Opportunities,default,pg.html
Application: https://www.sallybeauty.com/on/demandware.static/-/Sites-SA-Library/default/dwe75f0e8f/PDF/145401_SALLY_2017_Job_Application_Update_OL.pdf