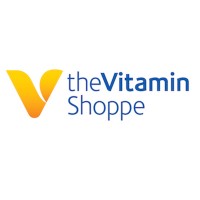 The Vitamin Shoppe is a chain of stores selling vitamins and nutritional supplements.  The company used to operate under the name of Vitamin Shoppe Industries, Inc.  To find out how to apply for Vitamin Shoppe online, follow the link at the bottom of the page to submit your Vitamin Shoppe application today.
The company was founded back in 1977 by Jeffrey Horowitz.  Nearly 40 years later there are over 700 different locations across the United States, Canada and Puerto Rico.  The corporate headquarters are based in North Bergen, New Jersey.  The current CEO of the company is Colin Watts.  It trades on the New York Stock Exchange under the marker VSI.
In addition to nutritional supplements the company also offers a wide range of diverse products.  Their supplements can be for general and specific health concerns or for help with sports and fitness.  But they also sell homeopathy products and a range of natural products for the home including candles, incense, other aromatherapy items and books.
The company is involved with a number of charitable organizations.  They usually focus on nutrition and food based charities, but are also involved with other health-based organizations and others.  They are currently running joint campaigns with Vitamin Angels, National Multiple Sclerosis Society, Community Food Bank and Kids in Distressed Situations.
Vitamin Shoppe Careers
The majority of Vitamin Shoppe jobs are based in their retail locations and distribution centers.  You can find job opportunities for Healthy Food Enthusiasts, Health Enthusiasts, Key Holders and Assistant and Store Managers.  Many of these roles will require minimal experience although you will need to have worked in a similar position to be eligible for management jobs.
There are also a number of Vitamin Shoppe jobs available in the corporate part of the industry.  They are accepting applications for openings in the departments of Accounting and Finance, Administration, Customer Care, Human Resources, Supply Chain, Distribution, IT, Product Development, Legal, Sales and Marketing, Real Estate and Merchandising amongst others.
Get Your Degree!
Find schools and get information on the program that's right for you.
Powered by Campus Explorer
How old do you have to be to work at Vitamin Shoppe?  You must be at least 18 years old to apply for jobs at Vitamin Shoppe.
Many of the benefits to Vitamin Shoppe careers are health-based as this a very health-centric brand.  Employees will be entitled to a health insurance program usually including medical, dental and vision as well as discounts on products, health and fitness programs, memberships to fitness centers and a global fit program.
The stores are open from 9am until 9pm Monday to Saturday and from 11am until 6pm on Sundays.
Job Descriptions & Salaries
Healthy Food Enthusiast – Health Enthusiasts or Associates work in the retail locations and are focused on helping customers get the right products that they need for their specific requirements.  There will be sales goals to meet and other duties assigned by the store manager.  The average pay is $9 an hour.
Key Holder – Key Holders have many similar duties to Store Associates including customer interaction and sales as well as general duties around the stores such as restocking and cleaning.  In addition to this Key Holders will have responsibilities including overseeing opening and closing procedures and other security-related tasks.  The pay is around $12/hour.
Assistant Manager – Assistant Managers will help the Store Managers in running the store and should be able to handle duties themselves when the manager is absent.  You will help the managers in driving sales while learning the administrative side to the role.  The pay for this role can be up to $15/hour.
Store Manager – As a manager you will have responsibility for training staff and ensuring they deliver the best possible customer service.  You will make decisions on hiring and meeting sales targets.  Other duties will include running payroll, inventory, enforcing company policy and liaising with the District Manager.  The salary is up to $50k a year.
Vitamin Shoppe Interview Questions
Always be prepared for interviews by practicing the answers to some likely questions once you've submitted your Vitamin Shoppe application.
Why do you want to work here? Maybe you're applying for lots of jobs, but always find something about each company that draws you to it.  It helps to do research on the company and products before you go. 
What supplements do you take? When answering this question be sure to describe what the supplements you take are for to demonstrate your knowledge of the products.  If you don't take supplements then talk about other natural products you use to demonstrate your enthusiasm.
Can you sell me this vitamin? Sales experience is always helpful but don't worry too much if you don't have any, as an interest and passion for the industry is more important.  Try to focus on the needs of the customer in your pitch.
What are your career goals?  Any job description in this industry will require you to be goal-orientated so that you can meet sales targets, so show that this is part of your personality by setting out some achievable career milestones for yourself.
How would you deal with a customer complaint?  Being able to handle pressure-filled situations is necessary in retail so if you have an example from your previous employment of when you have handled a similar situation then describe it here.
Advice For Application Process
It's a good idea to submit your Vitamin Shoppe job application online as there isn't an option to download a printable application for Vitamin Shoppe.  You can find all opportunities by searching for Vitamin Shoppe jobs online.  Alternatively, you can go down to one of the many local stores and request a free application form.  For management applications though it is advisable to apply online for specific vacancies.
The online application form is very straightforward and you can make a direct application for either retail, distribution or corporate roles.  You will need to fill in your personal details and upload your resume when you apply online.  Always double-check the information before you submit to ensure you haven't made any mistakes.
The entire application and interview process should only take a few weeks for most job openings but it will depend on the specific career path.  You may be asked to carry out a phone interview first to determine your experience and interest in the role so be prepared for both types of interview.
Make sure you are dressed professionally for your interview, it is important to give off the right first impression, especially in a sales environment as you want them to be able to picture you in the role from the beginning.  Use the interview as an opportunity to show off your natural personality.
Also See:
Toys "R" Us: Visit the Toys "R" Us application.
American Girl: Checkout the application page for work at American Girl.
Five Below: Visit the job application for Five Below to apply today.
Disney Store: For career opportunities, fill out the Disney Store online application.
Brookstone: Use the Brookstone job application to apply here.
Company Links
http://www.vitaminshoppe.com/u/careers.jsp