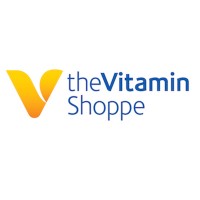 The Vitamin Shoppe is an American company. It operates across North America and in some parts of Central America. They provide over 20,000 various SKUs of supplements through their website. They also offer 8,000 SKUs in their retail stores.
In 1977, Jeffrey Horowitz established the Vitamin Shoppe Industries Inc. in New Jersey. In 2002, it was sold to an associate of Bear Stearns Merchant Banking. After that, the name of the company was changed to The Vitamin Shoppe.
It operates approximately 800 stores across North America and in Puerto Rico. In addition, this firm has over 2800 employees and it has been given numerous awards. The 2017 Stella Service Elite Overall Award is one of them.
Regarding employee perks, the company offers numerous benefits. Their employee discount, paid-time-off, and vacation, as well as 401k, are highly-rated by their employees. Their health insurance covers medical, dental, and visual checkups and illnesses.
Many individuals love working for this firm. They enjoy the fun and low-traffic working environment. Most people who want to gain experience in sales and customer service work here.
How Old Do You Have to Be to Work at Vitamin Shoppe?
The Vitamin Shoppe hires full-timers, interns, and part-timers. Job seekers must be at least eighteen years old to work in this firm. They do not accept minors.
Vitamin Shoppe Careers
The company operates more than 800 stores throughout Canada, Puerto Rico, and the US. The Vitamin Shoppe is a multimillion-dollar company that provides nutritionally rich supplements to millions of people. They are one of the leaders in the health industry. So, there are many opportunities for job seekers if they want to work in this company.
Health Enthusiast: This job requires an individual to fulfill customer needs. The position provides valuable information about the company's services and products. Their daily tasks include running the cash register, merchandising, and maintaining cleanliness. They have to work in different shift hours. Also, they may receive occasional requests to be assigned to another job site.
Assistant Managers: Key holders assist in opening and closing time, securing the store, and addressing customer problems. Their responsibilities include driving sales, enforcing sales plans, meeting store goals, and supervising staff. They interact with the upper management constantly. Sometimes, they also fulfill the responsibilities of managers. Assistant managers may also run basic store operations when high-ranking individuals are present.
Retail Sales Associate: Sales associates drive sales and deliver customer service. They are required to meet customer demands, and provide product information. Associates also collaborate in teams to support, understand, and accomplish set goals. They must also participate in social efforts and in development and learning activities. This includes product education and daily or regular meetings.
Stocker: Stockers are required to establish, reinforce, and model hand selling technique and customer service. They must be able to utilize product information to assist customers. Stockers help shoppers select the right product for them. They serve consumers to minimize waiting time. Like associates, stockers must also participate in daily meetings and in development activities. Receiving shipments, assisting in unloading stocks, and restocking shelves are some of their core responsibilities.
Account Manager: Account managers assist in increasing the SPINS assets' value. They are required to collaborate with Vita Shoppe member stores and to work with other teams. Account Managers drive day-to-day analysis and assessment of the companies' business priorities. They implement this by opening new opportunities. Also, they must be proactive in uplifting the standards of communication, organization, and transparency.
Warehouse Associate: Associates assigned in storehouses perform duties related to the shipment process, and storage of products. They are required to meet standard quality, safety, and productivity. Workers must follow established procedures to complete outbound and inbound processes. Their tasks include cleaning equipment, labeling totes, and picking products for orders. Warehouse associates must also maintain order and cleanliness.
Customer Care Representatives: Call center agents provide excellent customer service while following established procedures. They process orders and respond to customer queries and emails. Representatives also determine reasons for return. They handle specific brands and assist customers with product-related problems.   Their responsibilities may fall under the tasks assigned to the customer service or product marketing department.
Inventory Coordinator: Inventory Coordinators are responsible for tracking purchase orders. They determine and take corrective actions to overcome short-stocked positions or warehouse backorders. They also manage and review systems, and report unfulfilled demands and late Purchase Orders. In addition, inventory coordinators execute allocations and one-time purchases to retail stores.
Distribution Process Lead: The distribution center supervisor maintains department equipment, resources, and supplies. This job requires an individual to supervise health enthusiast workflows. Supervisors assure that sales associates learn and receive all of the required Vitamin Shoppe information. They oversee the process to maintain and prepare spreadsheets and departmental reports.
Nutritionist: Nutritionists provide excellent customer service. They give advice regarding food and nutrition-related matters. They focus on surpassing a customer's expectations. Nutritionists are required to travel to different stores. Their core responsibility is supporting health and wellness related goals of the company.
Vita Shoppe Application
It's easy to apply to Vita Shoppe. Just visit their website and look for the application page. Choose a job that falls under their corporate, super supplements, manufacturing, retail, and distribution fields. You can also configure the search method by choosing a location from the drop-down menu.
Both in-person and online applications require driven and motivated applicants to follow up with employers. Usually, this is done by phone. Following up on your application often increases your chances of getting hired. Also, you can try to speak with managers to display your interest.
The company offers fast application creation. You can sign up using your social media profile. But, remember that your profile must be presentable. It mustn't contain anything that can affect your chances of being hired. Lastly, fill up the online application truthfully.
On some occasions, candidates are required to submit resumes in person. Remember that you have to be presentable during such event. Your resume must highlight the experiences and skills related to your desired position.
During the interview, you must wear an appropriate attire. You must show your enthusiasm for the job. Don't forget to smile and be friendly. The hiring manager often favors applicants who have flexible schedules and positive attitudes.
Facts About Vitamin Shoppe
The company deeply cares about the well-being of their staff and customers. They also value the health and wellness of the general public. Their numerous charity drives are proof of how much they want to promote wellness.
In 2009, The Vitamin Shoppe engaged in an initial public offering. After that, the sales of the company boomed. Now, there are talks that GNC may buy the company. If this happens, the number of job openings will grow.
The Vitamin Shoppe is known for their excellent employee benefits and for their exceptional customer service. They offer highly-rated health and fitness supplements and products. Also, they are known as a generous company.
They have been involved in various health-oriented charities. For example, Vitamin Shoppe raised more than $1 million for non-profit health organizations. The Vitamin Angels, an NGO that aims to combat childhood malnutrition, is one of the charity's grantees.
Application Links
Company: https://www.vitaminshoppe.com/
Careers: https://www.vitaminshoppe.com/lp/careers
Application: https://www.vitaminshoppe.com/lp/careers