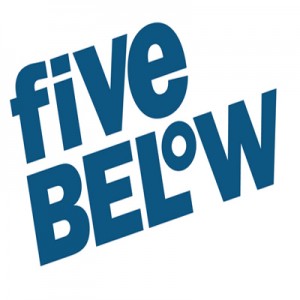 When it comes to smart shopping, customers usually think about Five Below, a company of retail stores selling products at insanely huge discounts. Items cost $5 or below, hence the quirky company name. The store caters mainly to teens and pre-teens.
The company was established by Encore Books founder David Schlessinger, and former Zany Brainy CEO Tom Vellios. The first Fiver Below store opened in Pennsylvania in 2002.
To date, the company has more than 600 stores across America. It first branched out to Philadelphia, followed by Kansas, Georgia, and Missouri. Two years later, more stores have been opened in California, Alabama, Kentucky, and Wisconsin.
Five Below not only makes shopping confident for customers; it also gives incentives and perks to its dedicated employees. These benefits include, but are not limited to the following: 20-percent discount on items, a comprehensive medical coverage, paid vacation time, 401 (k) retirement plans, and opportunities for professional development.
Even part-time employees benefit from the store's fast-paced environment. Because of the influx of customers, trainees learn to manage their time, multitask, and get along with all sorts of people. The company is a great starting point to hone your leadership and interpersonal skills.
How old do you have to be to work at Five Below?
Applicants as young as 16 years old may submit their resumes and try their luck in the available positions. However, there are labor laws governing each state, which could dictate the minimum number of working hours.
Five Below Careers
Available positions at the store and home office range from entry level to managerial jobs. Each of these jobs is described below for your reference. Read them thoroughly to know what qualifications are needed when you apply for the position.
Associate Merchandise Planner
The qualified candidate should have had one year experience in Allocation, Merchandise Purchasing, or Planning. He possesses knowledge in math, business, and retail. As a merchandise planner, he shall collate data for the given metrics and analyze the current trend in retail marketing. He is able to identify the store's bestselling products and those that need better marketing strategies.
Business Analyst
The business analyst shows a strong understanding of the Software Development Life Cycle. A forward thinker, he can plan the business needs of the company and provide long-term solutions. He is detail, value, and technology oriented. His chief tasks are coordinating with product vendors and stakeholders, analyzing business requirements, creating plans to address marketing concerns, and meeting the sales standards set by the company.
Mailroom Coordinator
In contrast to most of the jobs here, this position requires zero years of working experience. However, applicants should have a strong command of English, and a high level of flexibility. The mailroom coordinator must be physically fit to sort boxes and tidy office areas such as the copy rooms, mail room, pantries, and the kitchen. He delivers packages and mail on time, and creates a system for categorizing and certifying mail.
eCommerce Inventory Analyst
Aside from a 1-year experience as an inventory analyst, the qualified candidate should also be knowledgeable in MS Excel, Business Intelligence, JDA, and Island Pacific. His daily tasks include studying sales and inventory trends, executing store allocations, identifying risks and opportunities given the current status of website sales, and delivering online merchandise on time.
Customer Experience Manager
The company is looking for a manager who can lead his staff and train them on the high fives of customer experience. He is a great communicator who exhibits unrivaled commitment to his job. As the manager, he shall be leading Front End Operations, as well as meeting CSAT score goals. In addition, his main job is to ensure that guests have a great time while shopping.
Sales Associate
The sales associate is responsible for cash transactions and all corporate communications in his line of work. He sets market plans and merchandise directives, and sees to it that they are all met in a given period. He must be physically fit to unload items from trucks and restock shelves with merchandise. More important, he delivers exceptional service to customers.
Support Lead
The support lead is a highly organized, productive, and professional employee who strictly adheres to the company's Wowing the Company mission. He is a goal-oriented leader who tries to meet CSAT score goals given by the District Manager. He also motivates the staff to follow him and implement the High Fives of Customer Service. He also assists in the payroll process, as well as in driving store sales and controlling expenditures.
Information Security Engineer
The Information Security Engineer shall comply with SOX and PCI requirements as regards data security. He shall regularly work with the IT staff to perform upgrades in the company's computer systems. Given the complexity of his job, he must have two years' experience in administering advanced OS and computer systems such as Windows and Linux. He should have had experience in Centralized Log Management, Network Access Control, Incident Management, and similar areas.
Human Resources Coordinator
This position requires that the candidate is a graduate of a Bachelor's degree, and has worked in HR for at least three years. He must be able to work in a fast-paced and competitive environment such as Five Below. As the HR coordinator, he shall assist employees during the recruitment stage and interview process, and manage records pertaining to salaries, labor concerns, unemployment applications, and applicant screenings.
Retail Corporate Recruiter
The job of a retail corporate recruiter is to identify new talent and help the HR department screen applicants. He implements a consultative approach to recruiting, and builds a pipeline of strong and qualified candidates. Whenever necessary, he also devises new recruitment strategies to boost brand and company recognition.
Five Below Application
The Careers page of the company website has links to the application form. Once you find the job you want to apply for, click the Apply button and complete the details needed to proceed to the application. This form can be printed out.
If you prefer to hand in your application in person, simply visit the corporate office of Five Below in your state. Sometimes the company holds recruitment events and job fairs. These are equally good opportunities for landing a job in the company.
Whichever method you choose, you will have to keep your resume and cover letter handy. Even if you submitted your application form online, it pays to have a hard copy of this document for future reference.
Your resume can make or break your hopes of working for the company. Thus, your CV must be neat, concise, and truthful. Write only your relevant skills and work experience.
When you show up in the interview, project yourself with confidence. Five Below likes applicants with a unique personality. Nevertheless, strike the balance between speaking confidently and keeping it low-key. Be polite every time you answer questions.
Things to Know About Five Below
The company is known for its colorful, fun, and loud environment. This is what draws teens and pre-teens to shop at Five Below. Moreover, the company implements the Wowing the Customers principle – customers must always be satisfied with the company's products and services.
This year, the company is set to wow more customers with big changes in the stores' designs. Stores will be brighter – the dominant colors shall be white instead of gray. The company also plans to add fun fixtures such as a candy tower.
Five Below also sets itself apart from dollar stores that equally sell cheap items. However, the former focuses on customers' wants—shirts, bags, and other kitschy items that you actually buy anywhere for $5.
In return for the company's success for 15 years, it has participated in a number of charitable projects, donating activated gift cards to nonprofit organizations every year.
Application Links
Company: https://www.fye.com/
Careers: goo.gl/aQ5K1w
Application: https://goo.gl/uay76d