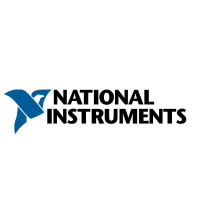 Founded in 1976 by James Truchard and Jeff Kodosky in Austen, Texas, National Instruments creates engineering software and hardware.  In 2005, National Instruments acquired Electronics Workbench and renamed it the Electronics Workbench Group, known for computer aided design and engineering.  National Instruments has expanded to have offices in almost fifty countries across the world, following their model of selling directly to customers.  A National Instruments jobs online link is at the bottom of the article.
With over seven thousand employees worldwide, National Instruments serves over thirty-five thousand companies annually.  Many people who started in the company fifteen years ago are still there and now leading the company, offering a diverse business landscape for new and old employees.
To encourage students and recent graduates to apply for jobs at National Instruments, they offer a program to learn about the field, the company, opportunities to network across the company, and get involved in the community. Also, the company has an internship program that offers mentoring and training to college students while working on real projects.
National Instruments has four focus areas for their shared values: empowering scientists and engineers, minimizing their environmental impact, preparing and inspiring the innovators of tomorrow, and promoting an open and creative work environment for their employees.  By turning engineering expertise towards the social issues of today, the company hopes to make a positive impact and accelerate discovery and innovation.
National Instruments Careers
Most National Instruments jobs are based out of the Austen, Texas complex, which was built in 2002; however, there are some jobs that are scattered around the country, as well as abroad.  All of the jobs require a degree, usually in Computer Science, Electrical Engineering, Computer Engineering, etc.
Many National Instruments applications require you to have great communication skills.  For several jobs, you'll be interacting with either clients and/or fellow company members on a regular basis. You'll also, depending on the job, be going to various trade shows to explain how products work and trying to get new clients for the company.
By recruiting heavily from colleges and with an Internship/Co-Op program, National Instruments careers are built to last within the company.  For new graduates, National Instruments offers the GRAD program, discussed in the section above.  Both programs offer students and graduates the chance to meet fellow employees and grow within the company, often following the company policy of promoting from within.
All employees get medical insurance which covers vision, prescription, and dental coverage, a 401K (specifically through Charles Schwab), and life insurance.  Benefits for working in the Austen complex include a 24/7, on-site, workout facility and an on-site, professionally managed, health center.
National Instruments Job Descriptions
Business Analyst – You'll be working in Marketing Operations, supporting the Order Management systems and processes.  You'll work as a liaison between sales, sales operations personnel, and the information technology team; as well as working as a business expert and make suggestions for improvement. Typical compensation is around $55,000 a year.
Business Development Manager – Depending on how big your territory is, and how much business you get, you'll be travelling.  You'll be a business and technical consultant to customers, presenting at technical seminars and giving demonstrations, and participating in various trade shows, you must be good at communication, and have an extensive knowledge of National Instruments products. Compensation will be about average for those with a Bachelor's degree.
Field Sales Engineers – You'll be a trusted technical consultant for customers; where you'll prioritize how time is spent, balancing customer needs with National Instrument values. You'll also be presenting at technical seminars, making sales visits, and developing and performing demonstrations of products or technology. Compensation is highly dependent on locations around the country, but is generally above $40,000 a year.
Software Engineers – Within this general job title, there are several roles that you'll be considered for when you apply, such as Driver Development, Application Software, and Communications software.  However, there are core responsibilities for software engineers, like designing, improving, and testing new and old products and training people who will be using or supporting your product, while providing technical expertise.  Compensation on a yearly basis is at least $55,000.
National Instruments Interview Questions
Here are some questions that you might be asked during the interview process.
Why do you want to work for National Instruments? Although a question often asked during interviews, you should be prepared for it.  You should speak about what drew you to National Instruments, the company accomplishments, company culture, and why it's your first choice.
Where do you see yourself in ten years? Another standard interview question, but it lets the interviewer know your ambitions and tells them if you see yourself with the company.  With their policy of promoting from within, they want to know if you're going to be there and if they have a future with you.
What experience do you have? Highlight any previous work or school projects.  Many jobs require previous experience, make sure to push those to the front to show off that you're a perfect fit for the job.  Speak about what you've learned and how it applies to what you're applying for.
Be prepared to answer technical questions. National Instruments is an engineering company, they will want to make sure that you know what you're talking about and are confident with your answers.  If you've been out of school for a couple of years, it cannot hurt to brush up on answers to technical questions that you might be asked.
How will your skills be applied to the company? Be specific, explain how you have something your competitors do not and how it will improve the company.  Talk about how you'll use your skills for enhancing what you already offer to the company.
Advice for the Application Process
How to apply for National Instruments online: there is a link listed below that takes you to the company job search engine, select the job(s) you're interested in.  Make sure you read the job descriptions closely.  Some jobs require certain degrees and experience outside of college or a certain GPA.  Also read what they require for submission, a resume and cover letter will be expected, and when it is sent in, make sure that the job code is included on both your resume and the subject heading to the specified email address, printable applications for National Instruments are not offered. Age requirements vary per job.
For your interview, it would be best to wear professional attire. Maintain a professional and respectful air throughout your entire stay on the campus.  Interviews will be conducted in a formal manner, informality will come as you walk around campus with a guide.
If you've filled out National Instruments applications for an internship or for a leadership program, be prepared for several interviews to take place throughout the day.  Besides the department that you're applying for, you'll interview with two more departments that you have an interest in.  You will also give a ten minute presentation on a technical topic.
Show gratitude on getting an interview with the company, and ask questions about the company that you cannot find on the website or from a general search.  It will probably be a couple of days until you learn whether or not you got the job once your interview is completed in order to finish interviews with other applicants.
Also See:
Fry's Electronics: See our guide for careers at Fry's Electronics.
MetroPCS: See our guide for careers at MetroPCS.
Cricket Wireless: Visit the job application for Cricket Wireless to apply today.
U.S. Cellular: See our resource page for more information on U.S. Cellular careers.
Texas Instruments: Checkout the application page for work at Texas Instruments.
Company Links
https://careers.peopleclick.com/careerscp/client_nationalinstruments/external/search.do