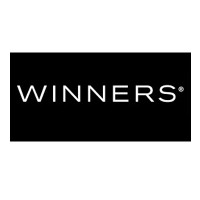 Winners Merchants International L.P, or more simply known as simply Winners, is a chain of off-price department stores that can be found in Canada. They sell clothing, footwear, accessories, jewelry and housewares and other items for the home. For more information on your Winners application, you can follow the link below.
Founded in 1982 in Toronto, Canada by David Margolis and Neil Rosenberg, it is a popular discounted retail chain. It was among the first of its kind in Canada. In 1990, they merged with TJX Companies, famous internationally for their discounted stores. TJX Companies owns such stores as Marshall's and T.J. Maxx.
They sell their items between 20%-60% off department store prices, which makes them a popular choice for the bargain shopper. Their target base of customers is budget conscious people who want top names at a reasonable price. They have been very successful with this business model since their doors first opened.
They are looking for employees that have a passion for fashion. This company wants employees that are willing to demonstrate hard work and fantastic customer service experience. They want people that will make the customer's time in their store a positive and memorable experience. Winners wants to be known for their amazing prices and their customer service.
Winners Careers
Winners has many job opportunities between the corporate office and the retail stores. The retail stores offers entry-level positions that can help a person grow with their company, turning their job into a Winners career. This is possible with hard work. Some positions in retail are store associate, assistant store manager, and store manager.
The corporate office offers many different types of positions, a wide assortment, so that any potential job seeker may find something at this company. The corporate office does have some entry-level positions, but most positions are higher level with more requirements to gain employment. Some positions are merchandise coordinator, loss prevention, and accounts payable analyst.
Different positions at this company have a different set of requirements. Some positions may not require any education or a high school diploma or equivalent. Higher level positions may require a college degree and several years of experience. How old do you have to be to work at Winners? The minimum age of employment is 14 years of age, with special permission.
Winners offers competitive benefits for their industry. Employee eligibility can depend on the hours worked weekly and job title. Some benefits include health, dental and vision insurance. They also offer life insurance, disability, and employee discounts. Employees may receive paid time off, 401(k) plan, and a college savings program. These are only a few of the excellent benefits you can receive here.
Hours of operation can vary depending on location and holiday hours. Some holidays may cause store closures. During the busy holiday season, store hours may be extended to accommodate holiday shoppers. Generally, hours are Monday through Thursday from 9:00am to 9:00pm, Friday from 9:00am to 9:30pm, Saturday from 9:30am to 9:00pm, and Sunday from 10:00am to 7:00pm.
Job Descriptions & Salaries
Sales Associate- A sales associate is responsible for assisting customers out on the sales floor. They will help answer questions on products, so they should have excellent knowledge of the products in store and where they are located. They will also handle customer transactions at the register, including returns and exchanges. A sales associate may earn around $8 per hour.
Keyholder- A keyholder is responsible for many of the same tasks as a sales associate. They will act as manager if there is no manager in store. They will help train new employees. They will also open and close the store, depending on their shift. A keyholder will help handle customer issues when necessary. A keyholder may earn around $10 per hour.
Assistant Store Manager- An assistant store manager is responsible for helping the store manager in running the daily operation of the store. They will help train new employees and assist with employee reviews. They will also fill in when they are short-staffed or extra busy. They will also assist in handling customer issues as needed. An assistant store manager may earn around $45,000 a year.
Store Manager- A store manager is responsible for running their daily operations of the store. They will hire and fire employees as necessary. They will conduct the job interviews for potential new employees. A store manager is responsible for the budget, inventory and payroll for the store. They are also responsible for scheduling their staff. A store manager could earn around $60,000 a year.
Winners Interview Questions
These are some questions you may be asked during your interview.
Why would you like to work at Winners? The interviewer is looking to see what you know about this company and their values. This question may require some research prior to your interview. Describe which values you share with the company and how they make you a good fit to work here.
How do you keep up with the latest trends in fashion? This is a fashion retailer that wants their employees to have knowledge about fashion. Describe where you get your fashion news and how that helps you stay current with fashion trends.
Why should we choose you over the other applicants? The interviewer is giving you the opportunity to sell yourself to them as their best candidate. Describe your strengths and how you feel the company would benefit from them.
If the company enacted a new policy that you did not agree with, how would you handle that? The interviewer is looking to see how you would handle this type of situation, as it does often arise in businesses. Describe how you feel you would handle the situation or discuss a time when you had experienced this and how you handled it.
Discuss a time you dealt with a difficult customer, and how you handled it. Excellent customer service is one reason this company has been so successful. The interviewer is trying to see how your customer service skills are. Remember a time where you dealt with this situation and how you handled it in the past.
Advice for the Application Process
Wondering how to apply at Winners? You can apply for a Winners job at Winners jobs online. You may also fill out an application form at your local Winners. There are no printable applications online. There are no downloadable applications online. The easiest way to apply is to apply directly online.
The company website has the job descriptions and responsibilities clearly stated so that potential job seeker can easily find positions that are a good fit for them. You should only apply for positions that you qualify for. You should fill out your application completely and according to the provided directions. You should submit an updated resume with your application.
After applying, you should hear back within a reasonable amount of time. If not, you can call up the location you applied to check the status of your application and see if they are still hiring for that position. They may also tell you when interviews will begin, if they have not already started.
You should prepare for your interview beforehand. You are able to do this by asking yourself potential interview questions and answering them out loud. This will help you seem less nervous during your interview. This will also help you to be more confident and articulate during your interview. You should dress professionally, as this will help your chances of getting the job.
Also See:
Burlington Coat Factory: Burlington Coat Factory offers opportunities for both, beginners and experienced roles.
Club Monaco: For employment at Club Monaco visit the application page.
Van Heusen: Use the Van Heusen job application to apply here.
Hermes: Visit the Hermes application.
Tilly's: See this page for jobs at Tilly's.
Company Links
http://www.winners.ca/en/careers.asp