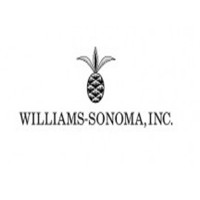 Williams-Sonoma offers customers high-end kitchen tools, furniture, and linens, as well as other household tools and furnishings. The company also has a variety of specialty food items, soaps, and lotions. The company is based in San Francisco, California, and has over 500 stores. Join the team by filling out a Williams-Sonoma application.
Store locations are in the United States, Canada, and Australia. Williams-Sonoma is part of the group of brands that includes Pottery Barn, Pottery Barn Kits, PBTeen, Williams-Sonoma, Williams-Sonoma Home, West Elm, Mark and Graham, and Rejuvenation. The company has over 7,000 full-time employees, and its annual revenue is over $3 billion.
Chuck Williams founded the company in 1956. He sold professional and restaurant-style kitchen tools for home use. He had a difficult childhood, growing up during the Great Depression and repairing warplanes during World War II. During the war, he traveled to France and fell in love with French cooking ware. He decided to bring these cooking tools to America. And, that is how Williams-Sonoma was born.
The brand is often referenced in popular culture. For instance, the products are often featured on The Oprah Winfrey Show. It was mentioned on the television show Sex and the City, the show American Dad!, and the show Dr. Katz, professional Therapist. Beyond television, the brand is mentioned is several movies, songs, and books.
Williams-Sonoma Careers
Williams- Sonoma jobs focus on providing customers with high-quality products and excellent customer service. The brand is continuing to grow and expand, so the company is in constant search for new, creative and innovative ideas. You can join the job community by finding Williams-Sonoma jobs online in a variety of sectors including Corporate Offices, Customer Care Centers, and Merchandising.
If you are unable to find a job that matches your talents and experience, you can fill out a form on the company website in order to explain what you are looking for. This is a unique way to find Williams-Sonoma careers that truly use your skills and allow you to pursue your interests.
How old do you have to be to work at Williams-Sonoma? To work here, you must be at least 18 years old, so do not complete a Williams- Sonoma application unless you meet this requirement. When you apply online, carefully read the job description, as there may be more requirements for specific positions.
William Sonoma jobs come with a variety of benefits. These include a 401(k) plan, health benefits, tax-free commuter benefits, a wellness program, cross-brand career opportunities, sample sales, a bike-share program, time-off to volunteer, matching donations to qualifying nonprofits, and a healthy, organic cafeteria. There are also training and online learning opportunities.
William Sonoma Job Descriptions
Retail Team Member – This is an entry-level position in which you responsibilities are to provide customers with the best sales experience possible. You do this by working to sell customers what they want, answer all of their questions, and help them chose the best product. You must follow all of the instructions given by management. Salary depends on store location.
Manager – This is a leadership position in which you are required to deliver store results through sales, delegating daily tasks, and solving all problems that arise. You must do this by being a role model, communicating with staff, holding the sales team accountable, and maintaining all company standards. Salary is not listed.
Customer Care Center – William Sonoma careers include jobs that are not in store. Working in the Customer Care Center is essential to the business because there are so many different stores. You must cater to online and mail-order customers from around the world, as well as to serve as a resource for all customers questions and concerns.
Designer – These job opportunities involve designing the style for all wares, as well as for the layout of the stores. You are responsible for deciding where all the products should be placed in the store and will be responsible for making displays throughout the store. For this career, you need several years of design experience.
William Sonoma Interview Questions
Get ready for your interview by practicing answers to basic questions.
What was the best job you ever had? This question will help the interviewer decide whether you are a good fit for the company. To answer this question well, carefully explain the responsibilities of the other job and why they interested you. Also, mention the company values, mission, and culture.
What do you regret? This question can seem like it comes out of nowhere and should have no bearing on your employment. However, it shows what is important to you and potentially reveals a time when you made a mistake or were vulnerable. The interviewer wants to get a sense of how you deal with hardship.
What did you like studying in school? It is important to show that what you are interested in is related to the industry you are applying to. You want to show that you are interested in careers related to Williams-Sonoma's work. You also want to show that you like to learn and are curious.
You are given two tasks each of which will take you two hours, but you only have three hours to complete the two tasks. What do you do? You want to show that you can complete challenging tasks without compromising quality. You should come up with a step-by-step plan or explain how you would think about balancing these two tasks.
Describe something you are proud of. To answer this question, you do not need to use something work-related. In fact, it can be just as telling to explain a non-work related accomplishment that you are proud of. Telling a story about the experience can help illustrate why it is important to you.
Advice for Application Process
Each job description explains to you how to apply for Williams-Sonoma online. Generally, you complete the Williams-Sonoma job application online for each position that is hiring and that you are interested in. May sure to answer the questions for each online application differently as each position is unique. Download application form for your personal records before you submit it.
You will be contacted for an interview if your applications look like they have potential. Make sure to schedule the interview in a local place and on a day when you have plenty of time to show up early and stay late. You do not want to appear rushed. Bring a resume and a printable application for Williams-Sonoma as a back up.
Once you apply for jobs at Williams-Sonoma, it may take a few days or weeks for them to contact you about an interview. It may also take some time after your interview for them to contact you about careers. Do not let this discourage you. Sifting through your application form, along with everyone else's can take time.
Completing this free application or this direct application using the link below is a short process yet it opens up dozens of new and exciting opportunities for you. A single printable application form can truly be the beginning of a new stage of your life. Come join the Williams-Sonoma team today!
Also See:
Menards: See our guide for careers at Menards.
Eastern Mountain Sports: For career opportunities, fill out the Eastern Mountain Sports online application.
Sports Authority: Visit the job application for Sports Authority to apply today.
Academy Sports + Outdoors: Use the Academy Sports + Outdoors job application to apply here.
World Market: Use the World Market job application to apply here.
Company Links
http://careers.williams-sonomainc.com/
http://www.williams-sonoma.com/customer-service/about-us.html