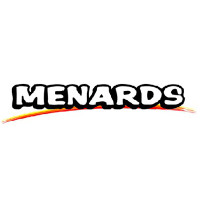 Menards sells home improvement materials that can range from appliances, building materials, electrical, to miscellaneous tools. Menards also provide services such as local utility rebates, rental equipment, and others.
Menards was founded by John Menard Jr. in 1960, but the idea for his company started in 1958 when he noticed earlier on that there was a rising demand for low-cost agricultural buildings to house stock and machinery.
Menards employ a total of 45,000 employees, spread over 305 stores, in 14 different states. The company was awarded the 2016 Business Friend of the Environment award by the Wisconsin Manufactures and Commerce.
Menards offers many benefits to its employees such as instant profit sharing bonus, weekend bonus pay, management bonuses, paid time off, and modest store discounts. Furthermore, they also offer 401k, and a medical, life, and disability insurance.
Menards has a fair working environment that allows opportunities for advancement. It offers employees competitive, performance-based advancement opporunities, albeit it may require relocation. There is also free training offered for employees on the company website.
How old do you have to be work at Menards?
In order for an applicant to be eligible for work at Menards, they must be at least 18 years old. There are no available positions below that age.
Menards' Careers
Menards' offers a wide variety of careers from the entry-level to the mid-level. There are four main career departments at Menards. They are namely: Store, Corporate, Distribution, and Manufacturing. Under these departments are multiple positions that an applicant can choose. Below are some examples of possible career choices at Menards.
Cashier: A cashier is responsible for scanning items, receiving payment from customers in the form of cash, checks, vouchers or credit cards, issue receipts, and provide change or credits. Additionally, at the beginning of their shifts, cashiers must count the money at the cash register to ensure that the amount is correct.
Sales: Sales representatives are responsible for helping customers find what they want, suggest products and solutions, and facilitate the sales of the company's goods and services. They are also responsible for showcasing and marketing the company products to a prospective customer.
Shipping & Receiving: Shipping and Receiving positions at Menards involves recording and verifying incoming and outgoing shipments. They are also responsible for checking the quality of the shipments, and ensuring that it meets the quality and productivity standards of the company. This job requires knowledge of lift or hand truck operation.
Stocker: a Stocker at Menards is responsible for packing and unpacking merchandise, labeling it with codes for the purpose of identification and organization, then stocking it in the stockroom or warehouse. They are also responsible for stocking shelves in the store. Stockers are usually stationed at storage facilities, and the job usually involves heavy lifting.
Manager Trainee: a Manager Trainee at Menards is versed in store policies, basic store procedures, and the store's terminologies. They are responsible for day-to-day activities in the store while undergoing training, and are cycled through the different departments in the store to be fully trained. Upon completing the training, trainees are directly promoted to Assistant Department Manager. This job may require relocation.
Warehouse Team Member: a Warehouse Team Member at Menard's is responsible for the store's production activities such as the construction of fixtures from wood and other materials. They are also responsible for lifting fixtures that weigh up to 15-75lbs. This job requires knowledge in the usage of power tools and involves heavy lifting.
Call Center: a Call Center Team Member at Menards is responsible for receiving calls from people who want to inquire about the store's products and services, from team members who have questions pertaining to the product pricing and deliveries, and other such duties. They are responsible for answering any guest inquiry, explaining the products and services, and providing all necessary information.
Receptionist: a Receptionist at Menards is responsible for welcoming visitors and business associates. They are also responsible for answering and directing calls using a multi-line phone, send and receive faxes, book and manage conference room schedules, and other responsibilities that are assigned by their supervisor.
Maintenance Parts Team Member: Maintenance Parts Team Members are responsible for assisting in research of new parts and suppliers, performing data entry and regular inventory audits, receiving parts into inventory, and issuing parts to facilitate repair of industrial equipment. This job may require occasional heavy lifting that can weigh up to 50-70lbs.
Production Team Member: duties of Production Team Members include forklift operations, machine operations, and assembly. These duties can range from loading materials in the warehouse, yard or onto ongoing trucks, manual counting, scanning of units, to the operation of presses, pneumatic guns, and other such machines. This job requires a high school diploma, or a GED, which is preferred. Involves infrequent lifting up to 75lbs.
Menards Application
To apply at Menards, applicants can visit their official website to view the available positions and requirements, or they can directly inquire and submit their application at the nearest site.
Other than simply viewing the available positions at Menards' official site, applicants can also apply online. Applicants are required to provide their email address and then wait to be contacted.
When filling out the online/application form, take the time to read the instructions carefully. Applicants must also make sure they have knowledge of all needed information such as employment history and academic achievements.
Applicant's resume must be concise and highlight strengths and skills. The ability to work without supervision, willingness to learn and the ability to work well within a team or individually is also a must.
First impressions are important in any interview. As such, applicants should dress formally, and act confidently. Furthermore, listen carefully to the interviewer when he is speaking. When asked a question, answer concisely and do not ramble on.
Things to know about Menards
The culture at Menards is focused on that of performance, accountability, and collaboration. Employees are strongly encouraged to perform competitively to be promoted. Attire at the company is not strict but varies by position.
In 2016, Menards got on the list in the Forbes annual release of "America's Largest Private Companies", ranked at 37th. During that same year, they also got on the list of the National Retail Federation's "100 Top Retailers" ranked at 45th.
Menards is best known for being one of the largest home improvement chain in the United States. Other than home improvement and their provided services, they also sell groceries in their larger stores.
John Menard gave back to the community in 2008 by donating 15 million dollars to Eau Claire's Luther Mildefort Hospital. However, the actual company currently do not have any charitable giving to communities.
Application Links
Company: https://www.menards.com/main/home.html
Careers: https://recruit.hirebridge.com/v3/Jobs/list.aspx?cid=5535
Application: N/A