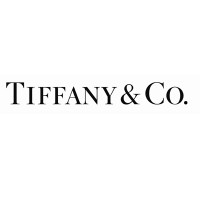 Tiffany's is an iconic jewelry store known the world over for its style and elegance.  Made especially famous by Audrey Hepburn's memorable performance in 'Breakfast at Tiffany's'.  To see what career paths are available and to find out how to apply for Tiffany's online, follow the link at the bottom of the page to start your Tiffany's application.
The first store opened all the way back in 1837 selling stationery and 'fancy goods'.  It was founded by Charles Lewis Tiffany and John B Young.  In the 1850s it started to specialize more in jewelry and today it is primarily known for its diamond merchandise.  The flagship store has been in Manhattan since 1940.
There are nearly 100 locations in 28 different states across America.  There are also numerous international locations across the world in the UK, Australia, Brazil, Malaysia, Spain, Costa Rica and Colombia among others.  They have also recently opened a new store in the heart of Paris, bringing the iconic jewelry to France.
In addition to diamonds, the company also sells pieces with colored gemstones and a line of fragrances.  Their merchandise includes necklaces, rings, earrings, bracelets, charms, brooches and men's jewelry.  They also have a dedicated wedding and engagement section to provide rings and other jewelry items that you may need for your special day.
Tiffany's Careers
There are always many Tiffany's jobs available in their retail locations.  The most typical job opportunities include Sales Professionals, Assistant and Store Managers.  They prefer candidates who have previous experience in retail/sales and in the jewelry industry.  For managerial roles you will also need to have leadership experience in a similar role.
There are also many corporate departments accepting applications for qualified professionals who have relevant experience.  The areas include Accounting and Finance, Administration, Business Sales, Customer Service, E-commerce, Engineering, Gem & Diamond Operations, Global Real Estate Services, Human Resources, Information Technology, Legal, Manufacturing, Marketing, Occupational Safety, Product Development and Design amongst others.
How old do you have to be to work at Tiffany's?  You must be at least 18 years old or over to apply for jobs at Tiffany's.
Tiffany's careers provide a comprehensive benefits package for both their full-time and part-time employees.  The typical benefits include a health insurance package with cost-sharing medical, dental and vision insurance, various different wellness programs to look after your health, an employee assistance program, a 401(k) retirement plan and frequent gifts and bonuses.
The stores are usually open from 10am until 7pm Monday to Friday, 10am until 6pm on Saturdays and 12pm until 5pm on Sundays.
Job Descriptions & Salaries
Sales Professional – Working in this role you will be expected to consistently meet or exceed the sales plan.  You will need to work in a team to achieve storewide goals as well.  Customer service skills are very important as you will be expected to create new relationships with customers as well as maintain current good relationships.  The pay is between $15-16/hour.
Assistant Store Manager – In this position you will need to be able to help inspire the associates to meet and exceed their sales goals.  You will need to lead by example to motivate the associates to deliver excellent standards of salesmanship and customer service.  The salary can be up to $60k/year.
Personal Shopper – Working as a Personal Shopper your responsibilities will be to make appointments with clients and work with them to help them find exactly what they are looking for.  You will also have sales goals that you will need to keep to.  The pay for this role usually starts at $11 an hour.
Sales Manager – The job description for this role requires you to work between the sales associates and the store director and coordinate between them.  You will help to train store associates in good sales techniques and help to recognize trends across the store.  The average salary for this role is around $80k a year.
Tiffany's Interview Questions
It always helps to be prepared for your interview by going over some typical questions once you've submitted your Tiffany's application.
Why do you want to work here?  For such a well-known brand they will be expecting you to know a bit about the company and be able to come up with a personal answer as to why you want to work there.
What does the brand mean to you?  This is obviously going to be different for every person.  But think about the culture and essence of the brand when you think about your answer to this.
How do you organize your day?  In Tiffany's jobs you will often have to handle multiple clients at once and manage conflicting priorities.  Demonstrate your organizational skills to the hiring manager.
How would you handle a stressful day?  With a lot going on throughout your day you need to be able to remain at the top of your game even if you feel stressed.  Tell the interviewer about techniques you have for coping.
What is the most important part of customer relations?  If you have previous employment experience in customer service then think about the key elements that make a successful relationship between client and server.
Advice For Application Process
Search Tiffany's jobs online to browse through the different careers available both in their retail outlets and corporate offices.  It's easy to apply online, all you need to do is fill in their online application form and upload your resume.  You can also join their Talent Network to be kept up to date with their upcoming vacancies.
It's best to submit your Tiffany's job application online so that your application can be kept on file and can be updated, however you can always try and make a direct application by taking your resume down to your local store and requesting a free application in person.  You can't download a printable application for Tiffany's.
Remember the type of company that you are applying for and the reputation that they have, you need to be able to give off the right impression that you will be able to uphold this reputation and faithfully represent the brand.  Make sure you are well presented when you go to your interviews.
In your interview you need to get across your personality and accurately describe your experience in the industry.  Some key points to remember are to smile, maintain eye contact, answer questions in full sentences and sustain a positive attitude.  The application process can be very thorough so make sure you are prepared for this.
Also See:
City Sports: For career opportunities, fill out the City Sports online application.
Cabela's: Cabela's offers opportunities for both, beginners and experienced roles.
Homegoods: Visit the Homegoods application.
Orchard Supply Hardware: For employment at Orchard Supply Hardware visit the application page.
Ace Hardware: See this page for jobs at Ace Hardware.
Company Links
http://www.tiffany.com/WorldOfTiffany/Default.aspx