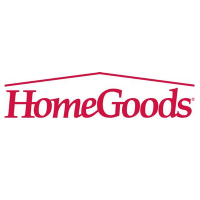 HomeGoods is a chain of home furnishing stores that operates in the US, Canada and in the UK.  There are many different job opportunities for motivated and hard-working applicants at their retail locations.  To find out how to apply for HomeGoods online, follow the link at the bottom of the page to submit your HomeGoods application.
The company has over 400 retail outlets in the United States and also operates under the name of HomeSense in Canada and the UK.  The brand is part of The TJX Companies Inc., which also includes T.J.Maxx, Marshalls, Winners and Sierra Trading Post.  TJX has been operating since 1919, founded by Max and Morris Feldberg.
The HomeGoods stores offer a wide variety of different products for your home, both for the interior and exterior.  You can find many different types of furniture, lighting, rugs, bedding and  items for bathrooms, kids and pets.  You can browse online or in store for all their latest products which are renewed weekly.
To help customers design their ideal homes, they offer many different tools to guide you along the way.  You can follow the company on Pinterest for inspiration on different ways to decorate your home, or keep up to date with the latest trends by subscribing to their designHappy blog, featuring posts from all different departments.
HomeGoods Careers
You can find many different HomeGoods jobs at the various stores across the country.  Many of these will be entry-level and so will require minimal experience such as Sales Associates, Merchandise Associates and General Warehouse Associates.  For managerial roles including Assistant Managers and Store Managers you will need to have proven leadership experience.
For corporate roles with their parent company, TJX, you can also apply online.  The departments accepting applications include Administration, Ecommerce, Finance, Global Sourcing and Procurement, Human Resources, Information Technology, Product Development, Planning and Allocation, Risk Management & Compliance and Office Services amongst others.  You will often need a college degree and experience in the field before applying.
Get Your Degree!
Find schools and get information on the program that's right for you.
Powered by Campus Explorer
How old do you have to be to work at HomeGoods?  You must be at least 18 years old or over to apply for jobs at HomeGoods.
You will be able to find standard benefits packages for the industry with HomeGoods careers.  Eligible employees will be entitled to a comprehensive health insurance package including medical, dental and vision insurance plans as well as life insurance, 401(k) retirement plans and paid time off.  The exact benefits will vary depending on your job description and location.
The stores are usually open from 9.30am until 9.30pm Monday to Saturday and then from 11am to 8pm on Sundays.
Job Descriptions & Salaries
Sales Associate – As a Sales Associate your responsibilities will mainly revolve around assisting customers with their enquiries and purchases.  It will help to be knowledgeable in sales and customer service techniques.  There will be other general duties as assigned by the manager on a daily basis.  The pay for this job is between $7-9/hour.
General Warehouse Associate – Working in this position there will be some certain physical requirements as you will need to be able to load and move heavy items on a regular basis.  This role also requires Associates to carry out quality checks in the products to ensure that none have been damaged during shipment.  The pay is usually between $8-10/hour.
Assistant Manager – As an Assistant Manager you will work closely with the Store Manager to ensure that all areas of the store are performing as expected.  You will assist with opening and closing procedures and take on the role of manager in their absence.  The expected salary for this position is around $50k/year.
Store Manager – The job description for a Store Manager means that you will be responsible for the overall performance of the store so you will need to monitor staff performance and ensure that all sales targets are met.  You will be hiring and training new staff and ensure that they meet all required expectations.  The salary can be up to $70k/year.
HomeGoods Interview Questions
Prepare yourself thoroughly for the interview by practicing some typical questions once you have submitted your HomeGoods application.
Why do you want to work here?  You should always make sure that you have carried out some research on any company that you wish to apply for as this shows your enthusiasm for the role.  Make your answer specific to that company.
Tell me about your sales experience.  Always be as specific as you can when you talk about your past employment experience.  Give details of former employers, your exact job title and give examples that put you in a good light.
How would you handle a customer complaint? You'll need to be able to show the hiring manager that you can remain calm and professional even if a customer gets angry.  Customer service is a very important part of all HomeGoods jobs based in their stores.
What is your proudest accomplishment?  Feel free to talk yourself up, but remember to use every opportunity to show why you are right for this job in particular.  Keep your examples relevant to the position you're applying for.
How would you handle a conflict with a coworker?  It's very important to demonstrate that you are good at working in a team.  Try to give an example of when you have successfully dealt with a situation like this in your past career experience.
Advice For Application Process
By searching for HomeGoods jobs online you can submit applications through the TJX website and selecting the brand that you want.  For corporate positions, all applications will need to go through TJX.  The application process is simple; fill in the online application form with your details and experience to apply online.
As an alternative to submitting your HomeGoods job application online you may also be able to apply in person for entry-level roles.  Take your resume down to your local outlet and ask for a free application to make a direct application to that store.  You can also download a printable application for HomeGoods.
In most cases the interview process should only take a few weeks, especially for in-store positions.  It is common to be asked to have an initial interview over the phone first to verify your information and your interest in the job.  After that you will be asked to at least one face-to-face interview with a store or district manager.
Do your research on the company and its culture before you go to the interview to make sure that you give off the right first impression and show that you would be a good fit for the job.  Always remember to be well presented and friendly when you go.  Be polite and professional with the interviewer, and if necessary follow up after to check the status of your application.
Also See:
Zales: See this page for jobs at Zales.
Bass Pro Shops: Checkout the application page for work at Bass Pro Shops.
Modell's: For career opportunities, fill out the Modell's online application.
Rooms To Go: Use the Rooms To Go job application to apply here.
Williams Sonoma: Visit the job application for Williams Sonoma to apply today.
https://www.youtube.com/watch?v=pvbhviha5oA
Company Links
http://www.tjx.com/career/careers_opportunities.html