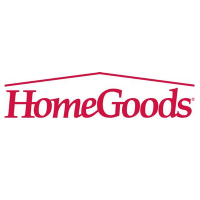 HomeGoods is a chain of discount home furnishing stores in the US. With over 500 locations all over America it has proven to be one of the best go-to places for anyone looking for cooking products, linen, and home décor.
The company was founded in 1992, as a subsidiary of TJX companies. It also has a sister company in Canada under TJX – HomeSense, which sells almost the same type of merchandise.
HomeGoods describes itself as a place, where "savvy shoppers of every style" can find top brands in the global scene, at a considerably cheap price.
Its employees, on the other hand, receive equally wonderful benefits: a 4501(k) retirement plan; life and disability insurance; paid holidays, vacation, and sick leave; and a casual dress code.
Employees likewise get product discounts, a flexible schedule, and various opportunities for growth and development. The relationship between the management and the staff is excellent, and both parties help each other in their tasks.
How old do you have to be to work at HomeGoods?
The minimum age requirement for applicants is 18 years old, both for entry-level jobs and managerial positions. Applicants may work from Monday to Saturday, 9:30 AM to 9:30 PM, and on Sundays, at 11 AM to 8 PM
HomeGoods Careers
The company is looking for passionate and devoted individuals who can contribute to HomeGoods' growth. Check out these ten positions. A brief description has been provided for you.
Assistant Manager of Merchandise
The AM of Merchandise determines business opportunities and reviews merchandise presentations. He knows which products will sell because he has carefully studied sales history and projections. He knows seasonal trends and uses this knowledge to determine which items should be given discounts or which should be included in promos. He likewise trains the staff regarding WorkSmart principles.
Store Coordinator
The Store Coordinator fully understands the store's operational standards and uses these as metric for his performance. He updates the management on any issues regarding sales floor and merchandise, and works with the Assistant Manager of Merchandise should any changes on the sales floor arise. He also coaches Sales Associates and helps provide excellent customer service.
Assistant Store Manager
This position is considered as the second-in-command in a store. In the absence of the Store Manager, he shall monitor the Merchandising, Customer Service, Operations, and HR areas. He shall also ensure maximum profitability by developing marketing plans, or by promoting products to customers.
IT Project Manager for Enterprise
This job is for people who have a comprehensive program and project experience and the capacity to deliver large-scale projects on a given deadline. The right candidate must know and understand business on a global level, and must be able to effectively communicate requirements and standards to all departments. The IT Project Manager shall not deliver IT programs and projects, but also advise other project managers on the best IT practices.
Loss Prevention Detective
Thefts and losses are inevitable in a store. Hence, a Loss Prevention Detective is needed to conduct strict surveillance and physical security checks within the store. He performs safety inspections and communicates any hazards or incidents to the Management. He also trains new hires on loss prevention awareness.
Assistant Manager of Customer Service and Operations
The primary duties in this position are the following: ensuring total store awareness among the staff, especially in the absence of the Store Manager; ensuring prompt and efficient service to customers; managing store operations; consistently monitoring the store's performance vis-à-vis the company's standards; and developing a Service Area Associates Team.
IT Compliance Auditor
The job of the IT Compliance Auditor is to implement reviews of the system development life cycle and program change controls. He likewise assists in the upgrading of audit software, development of test plans, and documentation. As an IT specialist, he must be able to check and evaluate infrastructure, privacy, retention, and security of data in each department.
Manager of Talent Acquisition
The Talent Acquisition Manager is in charge of coordinating with the HR Business Partners to determine the company's acquisition needs. Along with the Manager of Channel Strategy, he shall look for the right media campaigns to raise brand awareness and boost the clients' response to adverts. He shall also deal with advertising and resourcing agencies.
Store Associate
Customers rely on the Store Associate when they are looking for items, or whenever they need to replace an item they got. Thus, the Store Associate must be courteous, prompt, and alert. Part of his job is to provide exemplary customer service to clients, and he does this by attending to the latter's concerns or complaints.
Customer Service Agent
The Customer Service Agent identifies and apprehends anyone suspected of theft or fraud in the store. Afterwards, he facilitates and completes the prosecution process such as reporting the incident to authorities, drafting a case report, and attending to the court. He coordinates with the Loss Prevention team as needed.
HomeGoods Application
The Careers webpage will lead you to the TJX website, where an array of job vacancies is available. Click the Apply Now button and complete the online application form.
There is a PDF file for the application form. You may opt to visit a store within your location and ask for a hard copy instead. Fill this form out and attach you resume and cover letter.
Things to Know about HomeGoods
HomeGoods, like other TJX subsidiaries, is an exciting place to work in. Managers lead by example, and the staff eagerly follow their footsteps. The company also welcomes people of diverse backgrounds.
The company also helps communities build better lives. HomeGoods and other TJX stores work together on their campaign to fight hunger and in their efforts to provide education to poor children.
As much as possible, the company makes its operations sustainable, reducing the carbon footprint it makes. Its "green" campaign includes reducing energy use, fuel consumption, and the amount of waste the offices and stores generate.
Application Links
Company: https://m.homegoods.com
Careers: https://jobs.tjx.com
Application: N/A