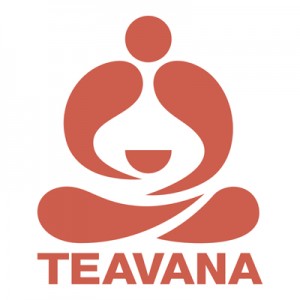 Teavana is a quaint store with more than 350 locations within the country that strives to be a "heaven of tea". They have a plethora of teas varying in taste, robustness, aroma – all in high quality. Their belief is that an exceptional tea can provide miraculous benefits to the human body, mind, and spirit. There are innumerable unhealthy beverages out there, which vary considerably, but there is nothing quite like a great cup of wholesome tea when it is fresh and made from premium ingredients without a bag. This company does not take tea lightly. They are adamant about providing only the best quality tea, which is why they spend nearly a year selecting their products so that they are beneficial in many more ways than just taste.
Yes, even tea has a history. When you enter this store, you are immediately overcome with a unique aromatic fragrance these wonderful teas emit. You are greeted by a friendly staff member who will happily give you a history on, as well as benefits of, their "loose leaf teas". There are many benefits which derive from drinking tea versus any other beverage. The beneficial possibilities are nearly endless. There are teas for comfort, teas which promote sleep, teas which are calming, and teas which provide energy as well as teas which promote healthy digestion, healthy immune systems, weight loss, plus much more. All these and more can be learned about by visiting a store local to you or by visiting their official website online.
This store, founded by a wife and husband, opened their first emporium in Georgia in the year 1997 at Phipps Plaza. Starbucks purchased this company on December 31, 2012 for just north of $600 million. One will find many different tea types which you may taste and blend. As a matter of fact, this store encourages its guests to blend their own teas so they are unique to the buyers taste and preferences which is something most other stores do not offer. These stores were designed with the intention of being located within high-end malls and are "part tea bar, part tea emporium". You can also sample teas before you buy which will ascertain that you love it before you buy it.
Employees working at these emporiums are considered "teaologists" and are always friendly, cheerful, and always willing to lend a helping hand. Staff members are very knowledgeable regarding the teas as well as benefits they each offer. If you are not very keen on information about tea, staff members are usually able to assist you with information on how tea can enhance your life in ways you desire. As a part of this elite team, your responsibilities would include friendliness toward guests, a knowledge-base teeming with information on their products, courteousness, customer service skills, and more. Applying for Teavana online is a fairly simple process and can be done via their official website or any link below. Submit your Teavana job application online to apply for jobs at Teavana today!
Teavana Careers
Hiring requirements vary by role/title within this company. However, some basic requirements remain identical across the board. How old do you have to be to work at Teavana? The minimum age required for employment is currently 18-years of age. Experience requirements will differ based on position which matches an applicants' skillset. Some basic requirements are as follows:
Physical Requirements – this includes standing for extended periods of time or maneuvering within a stockroom or sales floor, lifting/carrying up to 30 pounds comfortably, or more.
Required Knowledge, Skills or Abilities – this includes regular attendance, working flexible hours, meeting store policies, engaging with customers, learning quickly, being coachable, relationship-building, plus more.
A detailed list of requirements is stipulated within the job description portion of each page by job title. Simply visit their official website, visit the Careers section, click and view job listings, and choose the job of your interest where you can view more information. Apply online today!
Wages/Salaries differ based on job title or role within this business. Entry-level positions such as a Barista or Sales Associates will start at $8.00 per hour worked. Supervisory positions such as Team Leaders will earn $9.00 or $10.00 per hour. Management positions such as Retail Assistant Store Managers (Assistant General Manager) earn approximately $9.00 to $12.00 per hour while Store Managers (General Managers) earn an annual salary of anywhere between $30,000 and $50,000. These wages/salaries may differ by location.
Benefits offered to eligible employees by this company are quite comprehensive and include training bonuses (without a cap) for sales goals being reached as well as advancement from within. Full-time staff receive benefits packages which may include retirement plans, paid vacation/sick days and holidays, profit sharing, medical, dental, and prescription drug coverage. Benefits also include a 30% discount on products.
Teavana Job Descriptions
Job opportunities with this company are located within the US as well as Canada. Applicants within these geographical areas are encouraged in submitting a Teavana application online through their website. Teavana careers or Teavana jobs can be viewed via a link below or by clicking the "View All Career Opportunities" link located on the "Careers" section in their website. Starbuucks Corporation is an Equal Opportunity Employer.
Some opportunities require experience or education while others do not. Common job titles, responsibilities, and job descriptions are:
Barista – This position requires that individuals provide sales support by demonstrating excellent customer service skills along with following "Starbuck's guiding principles". Other responsibilities will include (but are not limited to) composing samples in accordance with recipes, stock merchandise, maintain a clean environment, punctuality, quick learning skills, coachable, or more. There is no previous experience required for this position.
Retail Team Lead – This position requires that individuals act as "Manager on Duty". Providing supervision of sales staff as well as facilitating an optimistic working atmosphere are just a few key duties required within this position. One must also adhere to "Teavana sales process" as well as "Teavana guiding principles". Other duties may include coaching team members, leading customers through the "Teavana Journey", along with understanding how important "sampling to sell" is. Many more duties may be required which can be viewed via their official website. At least 1-year of retail experience along with at least 6-months of leadership experience is required for this position.
Retail Assistant Store Manager (Assistant General Manager) – Responsibilities are largely supportive of the Store Manager as well as with training and developing staff. This position is primarily focused on customer service as well as sales. Required experience may vary by location but prior leadership/management experience is preferred among other things. A detailed description for requirements is listed on their official website.
Retail Store Manager (General Manager) – Individuals within this role must lead the staff team within their store in an effort to achieve business goals. Overseeing store operations, maintaining an exceptional experience for guests, plus more are just a few responsibilities of the Retail Store Manager. A more in-depth look at this role or job descriptions can be found on their official website or by using a link below. At least 2-years of retail as well as supervisory experience is required along with a High School Diploma/GED (or equivalent) and experience with financial reports is a must.
Area Manager – Key responsibilities within this position are very similar with those of the Retail Store Manager but apply only to a specified area. Individuals within this role are also required to manage performance of General (Store) Managers along with the financial performance within their area. Certain leadership, planning and execution, business, or other duties are also required and can be viewed via their official website. Extensive experience with leadership as well as retail management is required.
These positions offered are a great place to start for those in high school with very little or no experience as well as those who have been in the workforce for some time and have developed skills which will assist in reaching the business goals for this company. This company stands behind its employees and ensures each of them, from management or sales, receives the same training and guidelines which they must adhere to as a way of ascertaining a positive experience for each guest.
Advice For Application Process
Submitting a Teavana application online is the best way to apply for Teavana jobs/Teavana careers. Information on how to apply for Teavana online can be found via their official website or utilizing any links below. When you arrive at their home page, click on the "Careers" link at the bottom. This will redirect you where you may view instructions on how to apply for Teavana jobs online. There is also a section which answers some common questions.
If you prefer submitting a direct application, you may do so by visiting a store local to you. Be sure that you dress appropriately before you enter their store and ask for a free application. There is no printable application form or download application form for Teavana which can be found online (though, some third party agents may possess a printable application for Teavana). However, candidates should feel free to visit a location to request an application which gives you an opportunity to build rapport as well as request an on-the-spot interview with a hiring manager.
If you are submitting an in-person application, be sure that you dress in business professional attire and bring your resume with you in the event that a manager requests to interview you on-the-spot. If you are submitting an online application, be sure to contact their store to request an update on the status of your application. Regardless of how you submit your applications, always remain professional and always follow-up after an interview to heighten your chances of being hired.
You wouldn't expect many competitors for a company which specializes in the sale of teas. However, this company does have some competition on its hands. Two such competitors are Yankee Candle Company and Bath & Body Works. While these companies do not specialize in the sale of teas, they do specialize in other things such as candles and bath & body products.
Yankee Candle Company specializes in the sale of novelty candles. They have a candle with nearly every fragrance imaginable captured within each container. If you are a lover of candles, this is definitely the place for you. While they are similar to Teavana in that they have many different fragrances of candles, you cannot visit this company for specialized tea to promote health and wellness. Candles are a great accent to any home but what can they do for your health or overall wellness? In this regard, there would be no competition.
Bath & Body Works is yet another company which specializes in a niche market consisting of bath and body products. They are known to carry various types of scented bath accessories such as body wash, lotions, and body sprays in an array of fragrances. However, like the preceding competitor, these products do not offer any benefits aside from a calming feel or fragrance. They do not deliver should a customer seek something along the lines of weight loss or an aid for digestion.
While there are many people who enjoy scented candles or bath and body fragranced products, Teavana stands along in its conquest to deliver high-quality teas made with premium ingredients and in its raw form so that it may be blended with other teas, giving their customers a unique opportunity to blend their own tea.
Also See:
The Salvation Army: Visit the job application for The Salvation Army to apply today.
Jo-Ann Fabrics: See our guide for careers at Jo-Ann Fabrics.
Goodwill: For career opportunities, fill out the Goodwill online application.
Crazy 8: Visit the job application for Crazy 8 to apply today.
Things Remembered: Checkout the application page for work at Things Remembered.
Company Links
http://www.teavana.com/about-us/careers