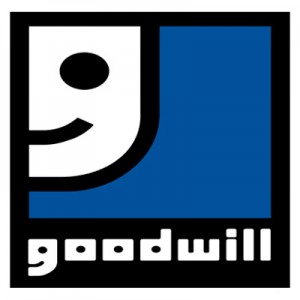 Goodwill is an international leader in enhancing the quality of life of people by supporting them and helping them through education, skills training and employment. It meets the needs of all people seeking employment, and has programs for people of all ages including youth, seniors, veterans, as well as people with disabilities, and other special needs.
You will find traditional employment opportunities that are found in retail chains, such as customer service and stock and managerial roles that will give you an opportunity for career growth.  The charitable organization has been a long-time provider of retail job opportunities for people looking for career options, or even those who need an extra income.
This organization works intimately with employees to find Goodwill jobs in various sectors through professional partners. It is an equal opportunity organization, and employs a variety of employees including people with mental and physical disabilities.
Last year, the organization helped over 9.8 million individuals train for jobs in banking, IT and health care. They also received training in English, and access to transportation and child care.
The charitable organization helps diminish stigmas and is known for bringing together communities and help people realize what they are capable of. Use the printable application for Goodwill below to join the team today.
The non-profit has 165 independent, community-based locations in the United States and Canada. All the locations offer training and services that are tailored for anyone who needs to find employment, receive a credential or degree as well as get some extra income.
Each of the locations are required to be accredited, apply for membership and meet certain criteria that is established by Goodwill Industries International (GII).  Visit the organization's website to receive a free application today.
Get Your Degree!
Find schools and get information on the program that's right for you.
Powered by Campus Explorer
Facts about the company:Goodwill has retail store locations all around the world that has second-hand clothing, furniture and other items for the home. It was founded in 1902 by Rev. Edgar J. Helms, who collected used household goods and clothing from wealthy areas.
The goods were then resold, or were given to people who can fix them.  He considered the store to be an industrial program and a social service, which was a resource for those with limited employability.
If you want to be a part of an organization that is equal opportunity and gives people a fair chance to contribute to society, join the team and complete an online application today!
Goodwill Careers
Applying for jobs on the website is simple, and the organization only hires people who represent the store's values and have excellent customer service skills. The interviews at the store vary depending on which position you are applying for. The applicants will typically participate in one question-and-answer session with a hiring manager. After this stage, you will also have to complete a drug test before the final decision.
The hiring manager looks for applicants who seem confident, friendly and who have excellent people skills. It is recommended to answer interview questions slowly and carefully, and you should discuss any relevant previous customer service experience. It would be a great chance to discuss a previous situation when you made a difference serving a customer.
How old do you have to be to work at Goodwill? :  Employees must be 16 years old in order to be employed by the organization.
Goodwill Job Descriptions
Whether you need help writing your resume or finding a job, the store can help you get there. The organization can help you decide what training, education and other steps you need to take to get to your goals.
Goodwill also has online classes so prospective employees can begin training in the comfort of their own home. Please visit the online resource center GoodProspects® to search your options and to connect with a mentor, or feel free to log onto GCFLearnFree.org® to take over 750 free, self-paced lessons.
The employees will enjoy a rewarding work environment, competitive wages, and considerable employment benefits for the hired candidate. Some of common positions listed for Goodwill jobs online are:
Sales Associate
Your main duties in this position include organizing and replenishing merchandise, and helping customers in the store. The selected candidates are required to do some lifting and there will be lots of moving and standing on foot.  You have the option to work part-time, and there are receive some full-time opportunities available for experienced workers.
Cashier
In this position, the cashier will start off at an entry-level position and the position will involve working the cash register and returning stock to shelves. You will also be expected to be out-going and be able to stand on foot for long periods of time. You will also be able to work part-time and full-time shifts in this position.
Manager
This is another rewarding position that allows you to look after daily store operations at the retail locations. The positions that are available are shift supervisor, assistant manager, and store manager. Some of the responsibilities include driving sales, maintaining and pricing inventory, as well as assigning tasks to other workers. You will also work with district and regional officials.
You will also hire, train and work closely with entry-level employees and create work schedules. The manager will usually need a high school diploma and previous retail management experience for this position.  In addition, the store manager positions will typically need a related college degree. The retail stores also look for applicants who have world class customer service skills and planning and problem-solving skills.
The applicants will also increase their chances of getting an executive position if they have experience working with disadvantaged groups and if you are able to work full-time. The hiring age for these Goodwill jobs begins at the age of 18.
If you are wanting to fill out a Goodwill application, you can browse through the following positions in order to find the job description for each one:
Cashier
Sales Associate
Administrative Assistant
Career Center Coach
Loss Prevention Investigator
Shift Supervisor
Assistant Manager
Store Manager
Janitor
Janitorial Skill Trainer
Production Worker
Social Worker
Truck Driver
Van Driver
Employment Specialist
Web Designer
Safety Manager
Team Leader
Custodian
Truck Helper
Key Holder
Office Support Specialist
Processor
Activity Specialist, and
Donation Center Attendant
Vocational Trainer, and
Sewing Operator
Average wages/salaries & Benefits:You will enjoy benefits such as paid training, competitive wages as well as access to unique career-development tools that will help employees' goals and dreams to materialize. The employees will also have paid time off, healthcare coverage, 401(k), retirement plans and life insurance options.
The average salary depends on the position as well as the store location that you are applying to. If you become a shift supervisor, the hourly pay can range from $10.00 and $12.00. An assistant manager can receive a salary that ranges from $25,000 to $30,000. Store managers can receive a salary up to $45,000 per year, which includes employee benefits.
Advice For Application Process
In order to help the community, the non-profit is always looking for individuals with specific needs who would like to contribute to society. A retail environment is suitable for anyone who is passionate about helping out those in need, and are the type of people the charity is looking for. You can contact the organization today to fill out a Goodwill application.
To apply for jobs at Goodwill, you can begin by applying using the Goodwill job application online. It is also listed on the organization's official website where the job postings are listed, which will also show you how to apply online. Make sure that the job description of position you plan to apply for matches your work experience and qualifications before filling out a printable application form.  It will explain how to apply for Goodwill online.
You can complete your research on the official website, it will give you insight into Goodwill careers before you complete an application form. We are an equal opportunity organization and you will find that our team is highly diverse.
The store loves to see enthusiastic individuals who enjoy working in the private sector. Anyone who is seeking employment with the charity should notify their availability on the direct application forms, because they often place new workers into varying schedules.
It is possible to inquire about the status of your application and resume, and you can either phone the location you are interested in working for, or you can visit the location as well. You can expect to hear back about applications in a few days or up to one week. The entire hiring process typically takes up to four weeks for managerial positions. Feel free to give the company a call before or after the interview. It is recommended for prospective employees to wait for the slow periods or make an appointment with the local management team after completing a free application.
Competitors
For those who secure positions with the non-profit organization, it will provide you with a chance to achieve your personal and career goals. This includes earning a degree, moving forward in your career or getting assistance with your job search and interview skills.
This organization can help you get your financial situation in order or any challenge regarding to your experience or unique background.  If you enjoy a retail environment or a job that involves helping people, it is recommended to look at opportunities with Gamestop or General Nutrition Center GNC if you enjoy working in a customer-oriented environment in a related industry.
Also See:
Spirit Halloween: See our resource page for more information on Spirit Halloween careers.
Toys "R" Us: Use the Toys "R" Us job application to apply here.
Dollar General: Visit the Dollar General application.
Fallas Discount Stores: See our resource page for more information on Fallas Discount Stores careers.
Claire's: See this page for jobs at Claire's.
Company Links
http://www.goodwill.org/find-jobs-and-services/
http://www.goodwill.org/about-us/
http://www.goodwill.org/find-jobs-and-services/careers-at-goodwill/