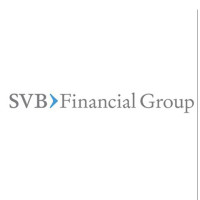 An SVB Financial application is easy to fill out and shows that you want to join a company that has helped over thirty thousand companies get their start by giving them the funds they need.  Links to apply for jobs at SVB Financial are at the bottom of the page.
SVB Financial is a fairly young bank, having only started in 1982 and opening their first office in 1983.  Originally, the bank focused their strategy on collecting deposits from businesses financed through venture capital, but they quickly expanded into taking on banking and venture capitalists before adding more services to maintain their growing client base as they came out of their startup phase.
In 2002, the company was able to expand again, adding more private banking to their lineup which had originally been geared towards entrepreneurs.  After 2004, the company exploded with growth, opening offices in India and London, followed closely by China and Israel.  Recently SVB Financial announced a venture with Shanghai Pudong Development Bank to offer capitol to entrepreneurs that are going into technology.
This company offers several services through three subsidiaries that are all run by SVB Financial, Global Commercial Bank, SVB Private Bank, and SVB Capital.  Through these companies, They are able to offer a range of services that include brokerage, asset management services, and investment advisory, among others.
SVB Financial Careers
At the corporate level, SVB Financial jobs are based out of their Silicon Valley headquarters to help customers and to make sure that the company's multiple subsidiaries are working smoothly.  Serval positions will require traveling to check on the bank branches that SVB Financial has across the world.
Locally, there are several SVB Financial careers across the world.  The company has over twenty offices in the United States, as well as operations in the United Kingdom, China, India, and Israel.  Most of the positions are devoted to making sure that all of their clients have someone at the local level that they can go to in order to have a conversation about their finances.
How old do you have to be to work at SVB Financial? Age requirements vary by position.  As you look at SVB Financial jobs online, make sure you read all the position requirements close as some jobs need various degrees, certifications, or experiences before you take on the job.
People with SVB Financial jobs get several benefits including a 401K, vacation time, holidays, discounts with various companies, medical/dental/vision insurance, life insurance for yourself and your dependents, and tuition reimbursement for people who are working towards a job-related degree.  Besides the few listed here, there are several more benefits that the company offers.
SVB Financial Job Descriptions
Finance Manager – You'll work to do financial analysis of the region that you're working in to try to help the steering committee make smart financial decisions for investors.  Understanding the treasury laws in your region in mandatory so that you can help the company remain legal by complying with the laws.  Compensation is around $65,000 a year.
Lead Accounting Analyst – Having great communication skills are a key part of this positions as you will work closely with the Business Unit Controller to deliver monthly, quarterly, and annual reports.  Compensation is around $80,000 a year.
Relationship Advisor – By working closely with clients, you'll strive to retain them and build a strong business relationship to give their operations a push in a positive direction.  If there are any policy changes, you will communicate that to them.  Compensation is around $80,000 a year.
Senior Advisor, Treasury – You will work to establish corporate clients and maintain relationships with older clients.  By working closely with Relationship Management Teams, you'll strive to attain a core product introduction goals and retain customers through treasury management.  Compensation is around $100,000 a year.
SVB Financial Interview Questions
These are some questions you may be asked during your interview:
Why do you want to work for SVB Financial? This is an extremely common interview question, so you should be prepared for it.  Talk about what drew you to the company, whether it was culture or benefits, and why it's your first choice in places to work.
What experience do you have? Highlight all of your relevant experience.  If you're worked in banking before, make sure to talk about what you've done and what your experience can bring to the company.  Use plenty of examples to back up and enhance your claims.
Where do you see yourself in the next few years? Your interviewer wants to know if you see yourself with the company.  Be realistic in your career expectations, but talk about how you're willing to take on extra challenges and responsibilities in order to move up in the company.
As SVB Financial relies heavily on customer service for business, you may be asked this question in the form of a hypothetical situation: How would you take care of an upset customer? Be practical and realistic as you walk your interviewer through the steps you would take to turn the client's experience around.
This company strives to give their customers the best financial advice for them on the information they have, so you may be asked: How do you decide what financial advice you will give a client? Make sure to explain the logic behind the steps that you take to give your clients the best financial advice that you can.
Advice for Application Process
How to apply for SVB Financial online: search for the position you want in the location that you're at.  Once you've found the job that you want, read the position requirements carefully before filling out your SVB Financial application.  There is no printable application for SVB Financial available.
Before attending your interview, do research on SVB Financial and the industry in order to have a list of questions that you can ask.  This may seem excessive, but it will place you in front of the other applicants as it shows that you think ahead and strive to be prepared.
Dress professionally for you interview because it will be in a formal setting.  Wear minimal jewelry as too much won't give a good impression of your skills.  Have a positive and friendly demeanor for your interview in order to give a great impression.
Show gratitude for the opportunity to interview with SVB Financial.  After your interview, inquire about the best way to check on hiring status as no applicants will learn if they got the job during their interview because SVB will want to screen all candidates before making a final decision.
Also See:
Chase: See our resource page for more information on Chase careers.
Pay O Matic: For career opportunities, fill out the Pay O Matic online application.
Allied Cash Advance: See our guide for careers at Allied Cash Advance.
Citibank: See our guide for careers at Citibank.
Charter One: Visit the job application for Charter One to apply today.
Company Links
http://www.svb.com/careershome.aspx
http://www.svb.com/careers/search/