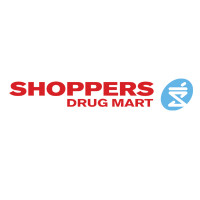 Shoppers Drug Mart is part of a Canadian pharmacy retail chain, the largest of its kind in Canada. This company also operations Shoppers Drug Mart Corporation stores under the name of Pharmaprix in some territories in Canada. For more information on your Shoppers Drug Mart application, follow the link below.
Founded in 1963 in Toronto, Canada by Murray Koffler, it started when Koffler had inherited two pharmacies. Soon after, he grew the chain to around 17 stores that were renamed to "Shoppers Drug Mart" in the 1970's. Today, they are headquartered out of Toronto. They currently have over 1,200 stores found across Canada.
This company has made a name out of providing quality products and care for their customers and employees. However, they are also passionate about social responsibility. They have many different organizations that they donate their time and money to including Motherisk, Women's Health Matters, and Tree of Life. They also have a website where women with cancer can connect to others like them called "facingcancer.ca".
This is a company that takes health matters and their community very seriously. They are looking for employees that have a passion for health and wellness. They are also looking for employees that have amazing customer service skills in order to provide a memorable experience for their customers. If you feel that this is a great fit for you, you should apply today.
Shoppers Drug Mart Careers
There are many different career opportunities for potential job seekers, at both the retail store level and the corporate office. The retail store offers many entry-level positions for those who want to turn their job into a Shoppers Drug Mart Career. Some retail positions are cashier, cosmetician, pharmacist, and front store supervisor.
The corporate office has a wide variety of positions where people of all skill sets and talents to find a position that they qualify for. There are some entry-level positions found in the corporate office, but most positions are higher level positions that have more requirements to gain employment. Some positions at the corporate office are operations jobs, information technology, and merchandising positions.
The different positions at this company have a different set of requirements to gain employment. Entry-level positions may have limited or no educational requirements or experience to gain employment. Higher level positions may require a college degree and several years of experience. How old do you have to be to work at Shoppers Drug Mart? The minimum age of employment is 14 years old.
Shoppers Drug Mart offers similar benefits as others in their industry. Employee eligibility for these benefits depends on hours worked weekly and their job title. Some benefits include health, medical and life insurance. They may also have advancement opportunities, paid time off and access to a 401(k). Other benefits include competitive pay, employee discounts, and financial planning assistance.
The hours of operation can vary depending on location and holidays. Some holidays may cause full or half day closures. Some locations are closed on weekends. For more information on hours, check the location nearest you for hours of operation. Some stores are open Monday through Sunday from 8:00am to 10:00pm.
Job Descriptions & Salaries
Cashier- A cashier is responsible for handling customer transactions at the register. They will also handle customer service while at their counter. A cashier is responsible for maintaining their counter to ensure that it is clean and organized to help ensure fast customer service. A cashier may earn the minimum hourly wage to start.
Front Store Supervisor- A front store supervisor is responsible for managing the staff at the front of the store, including the cashiers. They will help train new staff in accordance to company policies. They will ensure that all areas are maintained and organized, as well as making sure loss prevention policies are in place. A front store supervisor may earn around $10 per hour.
Merchandiser/Receiver- A merchandiser/receiver is responsible for accepting deliveries and maintaining the stock room. They will ensure that area is organized so they can find items quickly. They will document items that are received or sent out and otherwise manage inventory. They will use computer programs to keep the inventory up to day. A merchandiser/receiver may earn around $11 per hour.
Store Manager- A store manager is responsible for running the daily operations of the store. They will hire and fire employees as necessary. They will conduct job interviewers for potential employees. The manager is also responsible for the store budget and payroll. A manager will schedule staff in a cost-effective manner. A store manager may earn around $35,000 a year.
Shoppers Drug Mart Interview Questions
These are some questions that you may be asked during your interview.
Why do you want to work at Shoppers Drug Mart? The interviewer is looking to see what you know about this company and the values that they stand for. This question may require some research prior to your interview. Describe which values that you feel you share with the company and why they make you a good fit to work here.
Do you have any retail experience? The interviewer is looking to see what your previous work experience was, specifically looking to see if you have experience with selling and customer service. Discuss your experience, if any, with selling items or working in retail.
Why did you leave your previous place of employment? The interviewer wants to evaluate the reasons you left to see if you have what it takes to work here. You should explain honestly why you left your previous job, but do so without being negative or insulting about your previous employer.
Why should we choose you over the other applicants? The interviewer is giving you the opportunity here to sell yourself to the company. Discuss your strengths and why you feel the company would best benefit from them. Try to do so without sounding too boastful.
Was there ever a time where you had to deal with a difficult customer and how did you handle it? The interviewer wants to see how you react under pressure and how well you handle customer service responsibilities. Answer this question honestly, discussing how you tried to remedy the situation and whether or not you were successful in doing so.
Advice for the Application Process
Wondering how to apply for a position at Shoppers Drug Mart? You can apply for a Shoppers Drug Mart job by going to Shopper Drug Mart jobs online. You may also fill out an application form at your local store. There are no printable applications online. There are no downloadable applications online. The easiest way to apply is to apply directly online.
The company website has the job descriptions and responsibilities clearly stated so that potential job seekers can find positions that they are a good fit for. You should never apply for a position that you do not qualify for, otherwise your application may not be considered. Remember to fill out the application completely and according to the provided instructions. You should submit an updated resume with your application.
After applying at this company, you should hear back within a reasonable amount of time. If not, you can call up the location you applied at to check the status of your application and see if they are still hiring for that position. They may also provide additional information, such as when interviews will begin.
You should prepare for your interview beforehand. You are able to do this by asking yourself potential interview questions and answering them aloud. This will help you be less nervous during your interview, which will help you be more confident and articulate. You should remember to dress in a professional manner for the interview. This will help increase your chances of getting the job.
Also See:
Honda: Honda offers opportunities for both, beginners and experienced roles.
Walgreens: See our guide for careers at Walgreens.
Hyundai: For employment at Hyundai visit the application page.
Discount Drug Mart: For career opportunities, fill out the Discount Drug Mart online application.
Hertz: Hertz offers opportunities for both, beginners and experienced roles.
Company Links