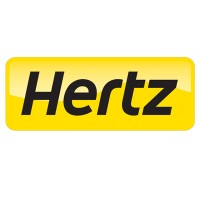 Hertz Corporation is a global car rental company that offers leasing of luxury and hybrid vehicles for various occasions. The company also provides chauffeurs and airport transfers for customers in need of ease when it comes to traveling.
Walter L. Jacobs started the company in 1918 under the name of Rent-a-Car Inc. After five years, the business grew with a fleet of 600 service vehicles before selling it to John D. Hertz.
In 1954, Rent-a-Car Inc. was renamed to Hertz Corporation and was registered in the New York Stock Exchange. Through the years, the company expanded to 9,700 car rental franchises in over 150 countries and brought in a market capitalization of $3.7 billion.
Company employees enjoy generous healthcare packages, life insurance, and 401(k) retirement plans. They also have paid leaves, employee discounts, and tuition reimbursement from company training.
The company fosters a culture of learning among team members and the management. There are also games and contests where one can win gift cards or dinner parties during company celebrations.
How old do you have to be to work at Hertz Corporation?
Job hopefuls need to be 18 years old and above, and possess a high school diploma or GED equivalent to apply. However, some recruiters may seek individuals ages 20 and above due to the trade's technical and systematic operations.
Hertz Corporation Careers
Job seekers can choose from different job vacancies they want to apply for such as route dispatcher, sales associate, driver, and more. The company also has available positions at their airport, regional branches, and headquarters.
Courtesy Bus Driver: This employee manages the safety and efficiency of transporting customers from Hertz branches to the airport. They assist customers towards their seat and helps with storing their luggage too. Drivers need to inspect the vehicle for regular maintenance and report defects to the manager.
Vehicle Service Attendant: Vehicle attendants prepare the cars for customer pickup. They also drive and park the vehicles in a safe location. A service attendant checks the status of the car; whether they're clean, functional, rentable, or full of gas. This employee must also learn how to drive different vehicles like limousines, vans, or sedans.
Sales Associate: Salespeople work in a fast-paced environment whilst providing excellent customer service. They assist clients with rental transactions and offer ancillary products to further enhance their experience. Sales associates target specific goals for the month and try to turn leads to real sales.
Utility: Utility personnel often include tasks like maintaining vehicles, cleaning the cars' exteriors and interiors, and checking their tire pressure. They check the motor vehicle registrations to ensure the legality of the service. Utility personnel also need to have the strength to bend, twist, and carry heavy loads for longer periods of time.
Dispatcher: This employee works with the managers and drivers to inform them about the addresses they need to go to. They are knowledgeable about which routes to take especially when there's a need to avoid traffic. Dispatchers also check the number of vehicles available for service and their registry to the Department of Transportation.
Human Resources Coordinator Associate/Intern: This associate assists the HR officer in providing administrative tasks like data entry, typing, phone calls, and more. They also update and check employees' records for payrolls, benefits, and deductions. Associates get to file documents and process incoming and outgoing checks as needed. 
Transportation Specialist: The employee assists customers in reserving rental cars for various occasions. They may also suggest and discuss with the clients on what vehicle will they need for that circumstance. Transportation specialists also handle phone inquiries about the Rental Program for Hertz, Uber, or Lyft, and other roadside assistance.
Transporter: This employee transports cars from the airport to different company designated areas. They follow company car policies and procedures to safeguard the vehicles. In addition, transporters are tasked to inspect the car for defects and faulty mechanisms. They need to be flexible with changing shifts and persistent to work on different weather conditions.
Customer Service Representative: They serve customers who booked or rented a vehicle online. Customer representatives resolve issues and concerns by checking a customer's account to verify the issue. This employee must process customer rentals with accuracy and offer ancillary products for enhanced client travel experience.
Car Cleaner: In-house car cleaners wash the exteriors only and check for faulty technicalities to report to the manager. They make sure that the gas is full and other car functions are operational. Cleaners get to work in all kinds of weather, shifts, and year-round.
Hertz Corporation Application
Job seekers may submit their resumes at the branch nearest to them and meet with the HR officer. They must also compile all the necessary paper works like cover letters, recommendations, DOT licenses, certifications, and diplomas.
They may also opt to submit their applications online through the company's website or job ads placements. Before submitting your resume, one must create an online profile with the company and upload your resumes to it.
When applying online, mark all necessary fields and double-check for any grammar lapses. Use a professional-looking profile photo and input any necessary details akin to the job description of your desired position.
When writing a resume, place all necessary contact info and details prominent to the hiring coordinator's eyes. Keep your document short for easy skimming and encode experiences in reverse chronological order.
If an employer calls you for an interview, be ready at all costs like doing company research, choosing business attires, and more. Practice answering interview questions and tailor your answers according to the company's operations.
Things To Know About Hertz Corporation
Hertz Corporation fosters a learning culture that entails growth and employment advancement for the staff members. Employees enjoy working at Hertz because it nurtures camaraderie among coworkers.
The company is celebrating its centennial year this 2018 and forms alliances with a European airline to be their car rental and leasing partner. The firm will open more stores and will reach about 10,200 branches this year.
Hertz Corporation is popular for their car rental and leasing services for various occasions. They provide other products like mobile apps and rental car refueling to name a few.
The company propagates green initiatives by using sustainable and recyclable resources to reduce global waste. They would also change vehicles for customers to use natural gas compounds to power the car.
Company: https://www.hertz.com/rentacar/reservation/
Careers: https://www.hertz.com/rentacar/abouthertz/index.jsp?targetPage=initialJobSearchView.jsp
Application: https://www.hertz.com/rentacar/abouthertz/index.jsp?targetPage=initialJobSearchView.jsp
Last Updated on