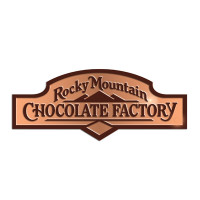 Rocky Mountain Chocolate Factory is a large confectionary and retail operator in the United States, Canada and the United Arab Emirates. The first Rocky Mountain Chocolate Factory store was opened in 1981 on Main Street in Durango, Colorado.
The first company store still stands today, but the company has since expanded to a 53,000 square foot factory that supplies hundreds of franchised stores throughout the United States and the world.  The factory produces nearly 300 chocolate candies and other confectionaries, but the company is best known for its individual stores where chocolate, caramel and candy are produced in full view of the customers.
The company focuses on providing a quality product and upscale gifts. It's shelves feature old fashioned treats in large portions including caramel-covered apples, nut clusters, toffee and butter creams.
The treats are produced using a blend of traditional and contemporary methods. Cook areas feature a hand-forged copper kettle and gas fire stove. Confections are cooled on a massive 500-pound marble slab with hand instruments.
The chain is constantly seeking people who are passionate about chocolate. It offers stable jobs, a fun work environment, benefits and advancement opportunities. Each location is responsible for hiring and training its own employees.
Rocky Mountain Chocolate Factory Careers
The chain hires full and part time hourly employees for a variety of positions in its retail stores. Its stores employ chocolatiers, sales clerks, team leaders and managers. The store also hires seasonal employees during popular gift-giving holidays such as Christmas and Mother's Day.
How old do you have to be to work at Rocky Mountain Chocolate Factory? You must be 14 years old to work in the United States, but many states have minimum age requirements of 16 or 18. Check on the age requirements for your state. Some states allow minors over the age of 14 to work with a work permit.
Rocky Mountain Chocolate Factory pay is at or above minimum wage. Minimum wage varies by state but is generally around $7.00 or $8.00 per hour. Some states have very low minimum wages and others have higher minimum wages. For instance minimum wage in Wyoming is $5.15 per hour and is $9.47 an hour in Washington State.
Store hours vary by shopping center. Most mall stores are open from 10:00am to 9:00pm but some open later or close earlier. Many stores have extended store hours during the summer and holiday seasons and most have limited hours on Sundays.
Job Descriptions & Salaries
Chocolatier
Chocolatiers are responsible for making chocolate and other confections in full view of the customer. When they aren't making chocolate, they are responsible for serving customers and cleaning the store. Duties include washing and sanitizing utensils and surfaces. 
Sales Clerks
Sales Clerks primarily serve customers. Duties included packaging products for sale, taking customer orders, operating the cash register, and assisting the chocolatier when needed. Seasonal and temporary Sales Clerks are often hired during the holiday seasons such as Christmas and Valentines days. 
Supervisors and Team Leaders
Supervisors and Team Leaders are the storeowner's right hand. They are responsible for making sure that the store is operating correctly and that work is performed to the company standards. They may also assist the general manager or owner with paperwork. 
General Manager
General Managers are responsible for ensuring that the products are produced to the stores standards. A minimum level of knowledge and experience in restaurant management is required for most general manager positions. Managers typically do all of the financial paperwork and open and close the store.
Rocky Mountain Chocolate Factory Interview Questions
Use these questions to prepare for your interview.
Why would you like to work at Rocky Mountain Chocolate Factory? This is one of the most commonly asked interview questions. Don't just blurt out something like "I like chocolate" although having a love of chocolate is probably important in this case. Instead, do some homework about the store so you have a better answer.
Do you have previous retail experience? This is your chance to talk about any similar jobs that you have held. If you haven't had a job like this, you should talk about positions you have had with similar duties. For example, talk about when you have provided excellent customer service or when you have been responsible for operating a cash register at a garage sale or community event.
When are you available to work? Hiring managers want to know when you can start and how often you are available. Talk about your general availability. Retail stores need flexible employees so give them the widest possible availability despite your work hour preference.
What are your strengths and weaknesses? This question is harder than it sounds. Think about this ahead of time and be prepared talk about any thing that is applicable to the job. Talk about your strengths weaknesses in a positive way. For instance, cashiers need to be able to quickly and accurately make change for customers and engravers need to have good attention to detail.
Do you consider yourself a leader? Be truthful and answer this question honestly. For instance, if you don't consider yourself a leader you can say that you are a dependable team member who is great at following procedures and has excellence customer service skills.
Advice for the Application Process
The Rocky Mountain Chocolate Factory application process helps hiring managers and store owners find out if you will be a good team member. The hiring process will be generally informal for most Rocky Mountain Chocolate Factory jobs. You can find Rocky Mountain Chocolate Factory Jobs online, download an application form or ask about openings at a store.
Always approach managers and employees with a positive attitude. Wear something clean and in good condition even if you are just there to ask about openings. In general, casual clothing is appropriate for most interviews but be sure to dress respectably. Don't wear mini skirts, shorts, tank tops or flip-flops to a job interview.
Take time to learn about the job and prepare for the interview. Do some homework about the company and bring a list of your strengths and experience with you. You can just review your notes as you go so you are sure to mention all the important details. Also bring any questions you have about the job and don't be afraid to ask them.
The hiring manger might hire you on the spot. If they offer you a job, accept it graciously and thank them for the opportunity. If they don't hire you, ask them about any future openings that they might consider you for. Sometime it all comes down to bad timing.
How to apply for Rocky Mountain Chocolate Factory job online? Follow the links below, to find a Rocky Mountain Chocolate Factory job application online, obtain a printable application for Rocky Mountain Chocolate Factory, and to apply for jobs at Rocky Mountain Chocolate Factory.
Also See:
Otis Spunkmeyer: Checkout the application page for work at Otis Spunkmeyer.
Cinnabon: For career opportunities, fill out the Cinnabon online application.
Boudin Bakery: See our resource page for more information on Boudin Bakery careers.
Pinkberry: See our resource page for more information on Pinkberry careers.
Pretzelmaker: See our resource page for more information on Pretzelmaker careers.
Company Links
https://www.theapplicantmanager.com/careers?co=rm
http://rmcf5.com/locations/index.html