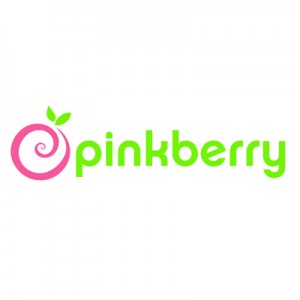 Pinkberry is an LA based frozen dessert chain that specializes in healthy frozen yogurt and fresh, daily cut toppings.
In its past, Pinkberry was a simple yogurt store founded by LA locals Sherry Hwang and Young Lee in 2005. Today, it is led by former US Airforce pilot Ron Graves and has grown to have over 250 locations worldwide.
Its original location in West Hollywood has since been converted into an administrative building. In 2009, it debuted in the third place slot of Zagat Survey's rankings list in the "smoothie/frozen yogurt" category. Among the public, its name is synonymous with healthy yogurt and a plethora of fresh fruit toppings to compliment flavorful unique flavors.
As a company, employees can look forward to joining a team known for producing what the LA Times has called "the taste that launched 1000 parking tickets". In this article you will learn about the pinkberry application.
Pinkberry Careers
Pinkberry is always looking for any cheerful, driven and vocal candidates. As a result, across all Pinkberry careers, a vibrant and engaging personality is required in order to be hired. Furthermore, employers at this company will prefer candidates who are willing to always put the customer's satisfaction first.
Team members who submit a resume are required to demonstrate strong communication skills, must be able to work in groups, be able to lift approximately 35 pounds, and able to stand for long periods of time. No previous experience is necessary, however experience with the food industry or other customer service areas are appreciated.
Shift leads must have some experience in both managing other employees and in the food service industry in order to be hired. Experienced employees are usually preferred for this job. Management jobs require employees to have 1-2 years of management experience in the food industry, strong communication and organizational skills, experience in coordinating groups and must have an understanding of how best to increase revenue.
Get Your Degree!
Find schools and get information on the program that's right for you.
Powered by Campus Explorer
Team members will begin at close to minimum wage with the potential to grow to $11.75 an hour.
Shift leads usually begin at $11.00 an hour and can be paid more based upon performance.
Assistant managers start at $11.28 an hour, while store managers have a starting salary of $30,259.
Here are some additional tips to help you with your application and some facts about the company that you can use to your advantage.
Pinkberry offers catering services and, depending on the location, may require a delivery person. If you are looking for this kind of a job, make sure to inquire with the manager to see if they need a delivery person. If this is not the case, then check to see if they also need someone who specifically enjoys catering events and will excel in that atmosphere.
All of the toppings provided to customers are natural, organic and do not use any forms of hydrogenated oils. Being able to stress this fact and the fact that frozen yogurts are made with non-fat milk will make customers more likely to be satisfied with you and return later for another healthy cup.
If your interviewer asks for an example of when you were able to work with someone as a group, be ready to show a collaborative projects that you and others may have worked on together. This way you can show that you are an excellent team player, have strong communication skills and prepared for most situations. As a company, Pinkberry wishes to ensure that you are the kind of candidate that any customer and fellow employee will be more than happy to see behind the counter. However, don't think this will excuse you from demonstrating your skills with other potential candidates.
How old do you have to be to work at Pinkberry? While not officially stated on their website, in order to start any Pinkberry job, employees must be older than 16. This is based on California Child Labor Laws and may be subject to change based on the state or nation you wish to find employment in.
While many employees will rave about how the main benefit is the free yogurt employees enjoy– the most common reason people have for enjoying their employment at this company is the kind and accepting demeanor of the staff and other employees. On top of that, almost all careers at this company have opportunities for advancement.
Employees here can also look forward to learning new and useful ways to interact with customers and learn new ways to improve their communication skills. Since this company is a chain, hours will vary based on location. On average, hours are between 10am – 10 pm on Sunday through Thursday. On Friday through Saturday, the hours are usually 11am to 11pm. Please visit the official home page and use their store locator to view specific hours for any store you wish to be employed at.
Pinkberry Job Descriptions
Pinkberry careers have a wide range. While jobs can vary based upon a store's needs, the most common jobs at any location include being a Team Member, Shift Lead and being part of the Managerial Staff.
Being a Team Member is an entry-level customer service opportunity for those who are interested in taking the first step on their career in the food service industry. Team members will be in charge of handling customer service, creating a positive and inviting environment for customers, preparing the yogurt, ensuring the product is always up to company standards, and finally sanitation of the work place. Members will also be in charge of maintenance of yogurt machines and ensuring all toppings are fresh, cut and also up to company standards. This job does not offer any additional benefits.
Another common job is being a Shift Lead. Responsibility as a Shift Lead can be summed up as ensuring your location and team are able to live up to company standards. This includes effectively communicating with and organizing Team Members, training and orienting new members, checking on inventory, cashiering and finally maximizing profits.
Shift Leads are also expected to report to store managers and at times act as their representative if the Manager is preoccupied. Shift Leads are also tasked with helping managers execute some of their plans in regards to community outreach, expanding their client base and fundraising.
Finally, Pinkberry has job opportunities in joining its management. Managers are expected to be able to effectively lead and motivate the team assigned to them. Responsibilities for store managers include being able to identify and reward capable members with leadership positions, further maximizing profits through the creation and execution of store specific plans, expanding the location's community outreach, hiring and orienting new employees and finally reporting on the location's current condition and needs to the corporate offices. Assistant managers share some of the responsibilities of Store Managers, but are ultimately responsible with aiding in a Manager's daily routines.
Pinkberry Interview
Just to make sure you have the best chances of success at getting the job you want, here are a few tips to help you with your interview. Don't forget to smile- All of the careers at Pinkberry are looking for people to maintain their welcoming and happy atmosphere. Remember to show that you are more than capable of doing just that.
Be communicative and proactive- a large portion of this job is to interact with customers and to help satisfy their needs, so don't be afraid to show that you can help bring a smile to a customer (or your fellow employees) during the interview. Applications that show excellent communication skills will be viewed more favorably.
Common questions during the interview will be used to evaluate the kind of personality you have, and whether it will complement the ultimate goals of the company. Be ready to show off the best parts of you and how you can best help to serve customers. But otherwise, the interview questions should not be too difficult or too overwhelming for potential candidates.
Advice For Application Process
Currently the only way to find a Pinkberry job application online is through third party websites that have job listings. While there is no printable application for Pinkberry as a whole, some shopping malls and specific locations may have a printable application authorized to be used instead. However, different locations may allow potential future employees to apply online.
This will vary based upon the store, but to best apply for jobs at Pinkberry, it is highly recommended to first personally check the location you wished to be hired at, and to check for any Pinkberry jobs online for any openings at your local store. Some locations will have an online application form hosted on other job listing websites such as Craigslist, while others will allow a direct application to the location itself.
Each free application should not cost the prospective employee any money to apply. Pinkberry is always welcoming to anyone willing to join their team.
Pinkberry is devoted to complete customer satisfaction. However, if this company does not have a location in your area, but you still wish to work in a similar part of the food industry, then here are two frozen dessert competitors: Golden Spoon Frozen Yogurt and Yogurtland.
Golden Spoon began its operations in 1981 as an extension of "Yogurt and Things". It would eventually change its name to "Golden Spoon" when the company decided to shift their focus onto frozen yogurt. Its many flavors were originally designed by founder Jeff Barnes and made with giving premium, healthy flavors at good prices to its customers in mind. Today, Golden Spoon has over 50 flavors and over 125 stores worldwide. In order to apply for a job, it is recommended to use the store locator on their official site and then visiting the location's specific website. This job is recommended if a potential candidate wishes to work at a smaller franchise.
Yogurt land was started in 2006 by Philip Chang and currently has more than 300 locations worldwide. Yogurtland prides itself on being the first leaders in self-serve frozen yogurt and has done collaborations with companies like Sanrio and Warner Brothers. It has won numerous awards, including being awarded Franchise Business Review's Franchisee Satisfaction Award for 2014. In order to apply, please visit their homepage and click on the download application form link. This job is recommended to anyone looking for a larger franchise to seek employment in.
Also See:
Baskin Robbins: For career opportunities, fill out the Baskin Robbins online application.
Edible Arrangements: For employment at Edible Arrangements visit the application page.
Haagen-Dazs: See our resource page for more information on Haagen-Dazs careers.
Carvel: Visit the job application for Carvel to apply today.
Brueggers Bagels: Use the Brueggers Bagels job application to apply here.
Company Links