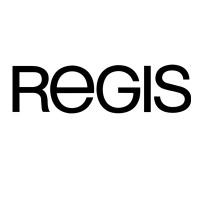 The Regis Corporation is a chain of salons spread across North America and Europe.  Over the years it has acquired a number of different salon brands and is still expanding, meaning they are always looking for new employees to join them.  To find out how to apply for Regis online, follow the Regis application link below.
The Regis Corporation has a long history, beginning all the way back in 1922 by husband and wife team Paul and Florence Kunin.  It was originally named after them but later changed its name to Regis.  The company has come a long way since then and now operates over 11,000 salons globally.
The company owns numerous different salons including Supercuts, Vidal Sassoon, First Choice Haircutters, HCUK, Mia and Maxx Hair Studio and others mainly in the USA, Canada and the UK.  This has allowed the firm to diversify its service range to cater for every type of client no matter their personal style, budget or requirements.
Regis salons offer a range of different hair styling services and treatments as well as selling a variety of different hair care and beauty products.  Selected locations also offer different beauty and wellbeing services including massage, manicures, pedicures and facials.  This is a constantly expanding company that is always looking for new franchise opportunities.
Regis Careers
There are many Regis jobs based at their various salons and typical positions will include Receptionists, Stylists, Assistant Managers and General Managers.  In the locations that offer other beauty services there are openings for qualified nail technicians, massage therapists and estheticians.  Most of these positions will require you to be able to demonstrate your skills before you're made an offer of employment.
If you're interested in working in the corporate side of the industry then there are opportunities available in the departments of Accounting and Finance, HR, IT, Insurance and Risk Management, Marketing, Operations and Real Estate.  Most positions will prefer you to have a college degree and 1-3 years experience.  Make sure you check the job description before submitting any applications.
How old do you have to be to work at Regis?  You must be 16 years or over to be eligible for Regis jobs.
Most salons are open from 10am to 9pm Mondays to Saturdays with reduced hours on Sundays, but these can vary by location.
Salon employees will be entitled to a 401(k) retirement plan and will have the option to join an employee stock purchase plan.  There will also be the opportunity for paid vacations and most tools are provided.  Other employees will also be provided with a comprehensive insurance plan including medical, dental, vision and life insurance as well as many more benefits.
Job Descriptions & Salaries
Salon Stylist – Stylists must be licensed and qualified to carry out a full range of services and treatments including cutting, styling, coloring, perming and wax treatments.  Customer interaction is a very important part of this job as you will need to have a brief consultation with each customer to ensure that you deliver the style they want. The average hourly pay is $6-8/hour.
Nail Technician – In this role you will carry out a variety of nail services including manicures and pedicures.  You will be experienced in using wraps, tips, gels and acrylics so that you are able to provide a full selection for customers.  It's important that you keep to safety and hygiene standards around the salon and have good interpersonal skills.  The pay is usually between $7-8/hour.
Receptionist – As a receptionist you won't require any technical skills but you will need to have an eye for detail and be able to multitask and communicate efficiently.  Receptionist responsibilities include marketing the various services to customers, processing bookings, controlling expenses and carrying out other tasks as assigned.  The average pay is $7/hour.
Salon Manager – As a Salon Leader/Manager you will oversee all aspects of the salon to ensure that it performs well.  You will supervise staff and help in their development to ensure they are delivering the expected levels of customer service.  You will need to motivate staff to achieve sales goals and handle administration.  The salary for this position ranges between $35-48k/year.
Regis Interview Questions
Once you've submitted your Regis application, prepare yourself for the interviews by reviewing some common interview questions.
Why do you want to work here?  This is very likely to be the first question you're hit with so be ready for it.  Do some reading on the company so that you can mention some of the positive aspects that made you want to find out about careers there.
Why did you leave your last job? Hopefully you left your last job on a good note, but if not try to focus on the positives and talk about what you learnt from the experience and what you hope to get out of future jobs.
What hours are you available?  For many salon-based jobs preference will be given to candidates who are able to be flexible in their schedule.  This gives you a bit of freedom to choose your own hours but try to be as accommodating as possible.
For stylist positions you may get a few more detailed questions to assess your level of expertise, so your answers to these will need to be based on your styling knowledge.  Examples of questions might be, "What length of clipper cut does that man have?" or "How would you start recreating a particular celebrity hairstyle?"
Advice For Application Process
By searching for Regis jobs online you can find a range of job opportunities for all the salon brands owned by Regis.  You can use the portal on the website to submit an online application form.  If you don't want to apply online you can go to your local salon to make a free application.  There isn't an option to download a printable application for Regis.
For corporate careers you can make a direct application to express your general interest by submitting your resume to their corporate headquarters in Edina, Minnesota.  They also list opportunities on their corporate website so you can apply for jobs at Regis corporate offices by using their online portal as well.
After you have submitted your Regis job application online you will be contacted first for a phone interview and then asked to come for a face-to-face interview.  For stylist jobs you will be asked to demonstrate your skills on both a male and female model after you have passed the interviews so that a manager can see your abilities before you start.
For your interview remember that there is a big emphasis on appearance in a salon-based career so make sure you are smartly presented, especially your hair!  It's important to be friendly, so smile and maintain eye contact with the hiring manager.  It's easy to get nervous during an interview so make sure you prepare yourself well to give yourself the best shot at Regis careers.
Also See:
Goddard School: Visit the job application for Goddard School to apply today.
Molly Maid: See our guide for careers at Molly Maid.
FedEx: See this page for jobs at FedEx.
Merry Maids: For employment at Merry Maids visit the application page.
SmartStyle: SmartStyle offers opportunities for both, beginners and experienced roles.
Company Links