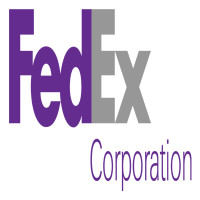 FedEx Corporation is a multinational courier delivery service company. The company provides its customers with overnight shipping services, e-commerce, business services, express mail, freight forwarding and third-party logistics, worldwide.
FedEx began as an idea by Frederick W. Smith as an undergraduate Yale student in 1965. As a student, he had written a term paper proposing a time-sensitive shipment system. Later, while serving in the military, he was able to observe first-hand the difficulty of transporting packages in a short period of time. Since then, he has dedicated his life to developing FedEx Corporation and has revolutionized package delivery.
The company is present in five regions outside the US- including Europe, Latin America, the Caribbean, Asia-Pacific, Middle East, Africa, and the Indian Subcontinent. FedEx employs at least 300,000 members globally and serves at least 220 countries across the globe. The company is committed to helping businesses gain access to more than 99% of the world's GDP.
As part of its commitment to its people, the company provides a benefits program to employees, which include healthcare, tuition reimbursement, paid time-off and paid holidays. At FedEx, a culture of a work-life balance for its employees is encouraged as well.
FedEx is awarded consistently by Fortune magazine as one of the Top 10 Companies to Work for in the US yearly. FedEx is proud to invest in its people and provides numerous opportunities for its people to contribute to delivering solutions to people around the world.
How old do you have to be to work for FedEx?
The minimum age requirement is 18 years old. Those seeking employment at the company are required to have minimal work experience depending as require by their desired position. Hopefuls seeking employment at FedEx with little experience can to apply for entry-level positions, such as package handler and customer representative. Upper management positions, such as managers may require qualifying backgrounds.
FedEx Careers 
The FedEx brand has various networks that operate independently. Careers are available at FedEx subsidiaries FedEx Express, Ground, Office, Freight, Custom Critical, Trade Networks, Supply Chain, Services, and Corporation. FedEx offers a variety of career options at all networks ranging from part-time and full-time jobs, from entry-level positions to higher management related positions.
Courier (Express): The courier is responsible for operating company vehicles, pick-up, delivery, and provide excellent customer service. Couriers must represent the company in a professional manner while delivering packages.
Package Handler (Express): The package handler is responsible for the movement of packages, delivery, and the management of fragile goods. He is responsible for the timely delivery of packages daily. The position entails loading and unloading of packages and physically lifting and carrying packages. Thus, this position may require applicants to be in excellent physical health. The package handler also provides efficient support through various scan and load methods.
Maintenance Technician (Ground): The maintenance technician (part-time) supports the ground facility maintenance effort, learns, and develops preventative maintenance skills. This position is designed and open to college students, or those from an accredited trade/technical school. The trainee is expected to learn basic preventative maintenance work, troubleshooting techniques, and use CMMS. He adheres to all safety standards and ensures that a safe work environment is promoted.
Warehouse Worker (Supply Chain): The warehouse worker is in charge of proper storing, shipping and product receiving of customers. The warehouse worker prepares the products to be shipped, accurately selects products according to the customer's preference as well as ensuring the quality of outbound shipments. The worker also ensures that all services meet the company standards. 
Assembler (Supply Chain): The assembler oversees product stocking, making proper processes are done. The position requires the opening of stocks using blades and other tools, quality control, and preparation (sealing and labelling) of goods.
City Driver (Freight): The city driver is responsible for the pick-up of freight from service centers, and delivery to customers. The driver operates the tractor-trailer combination, performs safety inspections on equipment, performs freight handling and complies with all safety regulations of FedEx. 
Dock Positions (Freight): The employee is responsible for the transport and transfer of freight from the dock to the trailers. He also performs the handling of freight and verifying if documentation properly matches freight descriptions. He also helps load and unload trailers at the dock, repair damaged freight when necessary, and complies with all company regulations.
Customer Representative (Services): The customer representative attends to customer concerns, inquiries, and complaints. Interested applicant must be knowledgeable with the company's products, services, pricing, schedules, and supplies.
Supply clerk (Express): The supply clerk provides clerical and administrative support and performs tasks to account for the efficient operation of warehousing and distribution.
Dockworker: The dockworker performs tasks involving the handling of freight and uses the appropriate equipment including forklifts, pallet jacks, and hand tuck. The position entails verifying documents related to freight descriptions to ensure safety and appropriate use of tools. If necessary, the dockworker also assists customers with their concerns regarding freight.
FedEx Application 
Those who wish to apply for a job at FedEx may access the career portal on the company's website. Hopefuls may apply through the portal by creating a profile and providing requested personal information and uploading of resume. The company prefers online applications through the portal, as applications submitted through snail mail may not be reviewed and considered for employment.
The application process includes seven steps. For the applicant to be considered for employment, all steps must be accomplished. The potential employee will receive a confirmation email once the application has been received.
Recruiting efforts usually begin a week or two upon receipt of application. Interested applicants may choose to update their resumes if they were unsuccessful the first time they applied (didn't get a call for interview schedule). Applicants may edit their personal hiring information for them to apply again and to be considered for other positions at FedEx. The company keeps applicant resumes active on the website for at least a year. 
Facts about FedEx 
Employees at FedEx are often quoted expressing their gratitude towards the company, due to the generous benefits package they receive, and the overall work culture. The company dedicates its services to promoting new and innovative ideas in the industry and recognizes the outstanding work of their employees through their achievements program.
FedEx invests in communities worldwide, providing opportunities and delivering solutions. The company's goal is to advance entrepreneurship and to create employment for people worldwide. By enhancing its global network, FedEx aims to deliver resources where they are needed most.
Application Links 
Company: https://www.fedex.com/en-us/home.html
Careers: https://careers.fedex.com/fedex/
Application: N/A