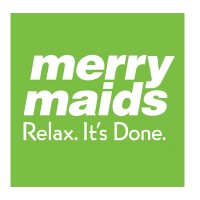 Merry Maids operates with strong family values as they strive to provide the best possible cleaning services to all clients. If you are interested in employment with a reliable company in the house cleaning industry, information about the Merry Maids application process is located below.
Founded in 1979 by Dallen Peterson, the first branch opened its doors to the people of Omaha, Nebraska. Since then they have undergone numerous company changes including being purchased by ServiceMaster in 1988 and joining their team of successful brand names. The resilience with which this company operates leads to excellent job opportunities. This is just one great reason to apply for jobs at Merry Maids.
Merry Maids greatly values the quality of their employees. They pride themselves in being an equal opportunity and affirmative action employer for minorities, women, veterans, and the disabled. With a great emphasis on creating an efficient team, opportunities for in company growth are plentiful with this business. Many branch managers begin as team members.
Working here allows employees to work at one of 1,351 franchise and corporate-owned locations throughout the United States. They have many sister companies including American Home Shield and Amerispec. From onsite maid positions to corporate office titles, Merry Maids jobs are the beginning of lasting Merry Maids careers that can be obtained by a simple online application.
Merry Maids Careers
With career opportunities ranging from hourly employment to upper level managerial positions, the possibilities to grow are never ending. They also offer a wide variety of corporate office positions including HR titles, Accounting and Finance opportunities, and Sales and Marketing associates. As an equal opportunity and affirmative action employer, this company strives to employ people from all walks of life with a wide range of talents and skills.
Each branch has someone operating the phones during regular business hours. These hours may vary per location, but Merry Maids is typically operational from 8:00 AM – 4:30 PM. Employees have off all nights and holidays. Their corporate office, located in Memphis, Tennessee, can be reached via telephone and email during normal business hours.
How old do you have to be to work at Merry Maids? An entry level position requires a minimum age of 18 years old. This may increase if employees need to operate company vehicles. Many positions demand a high school diploma or GED while some managerial titles require a Bachelor's degree.
Get Your Degree!
Find schools and get information on the program that's right for you.
Powered by Campus Explorer
Employees are offered mileage reimbursement, a schedule free of night or holiday hours, and career advancement opportunities. Certain titles come with benefits such as medical, dental, vision, and prescription insurance plans as well as paid vacations and a 401(k).
Job Description and Salaries
Housekeeper: Responsibilities for this position include professionally cleaning residential homes using proper cleaning products and procedures while performing customer service and quality control. A high school diploma is required as well as a valid driver's license, and reliable transportation. Average pay is $9.00 an hour.
Branch Manager: This position requires you to assist with warehouse coordination, direct the development of all sales and marketing strategies, oversee the branch office, prepare monthly budgets, and evaluate employee performances. A Bachelor's degree is preferred and 2+ years of a janitorial background is required. Typical pay is around $45,000 annually.
Outside Sales Representative/Territory Sales Representative: These individuals compile a list of prospective customers, conduct sales calls, determine pricing based on in-home inspections, meet branch standards for bids and total sales, and complete service proposals. Requirements include a high school diploma or equivalent and 2+ years of experience in outside sales or retail. The annual salary is $34,000.
Window Cleaner Lead: A Window Cleaner Lead will train window cleaners, maintain products and equipment, follow proper procedures for chemical cleaners, clean all glass surfaces, and power wash houses. Applicants should have a high school diploma or equivalent, a valid driver's license, and at least 1 year working in the window and glass cleaning field. The pay may vary.
Merry Maids Interview Questions
After searching for Merry Maids jobs online and filling out your free application, it's time to begin preparing for the possible enquires made during the in-person process:
What do you expect out of this job? This is a difficult thing to answer because it would be easy to place your expectations too high. Simply tell the interviewer that you wish to provide the best service possible to all clients. If desired, it would also be to your benefit to mention any interest in promotions you may have.
What are your weaknesses? When answering this, it's important to not be overly negative about yourself. Try to be honest and use examples that could be construed as positives as well as negatives. These include, "I'm a perfectionist" or "Some may say I need to enjoy myself a little more and not be so serious about the job."
Why do you want to work here? This is the time to reveal any and all knowledge you possess about the franchise. If you've seen a home that is serviced by Merry Maids, talk about the positive aspects you saw and how they had an impact on your decision to apply.
Are you familiar with the Butler cleaning engine? If you are familiar with this piece of equipment, simply say "yes" and state how and how often you've used it. If the answer is no, be sure to assure them you are confident in your ability to learn new things quickly and easily.
Can you work well with others? Being a team player is of the utmost importance for this company. They place a high value on their associates' quality of work – this is directly affected by the employees working together. Anything other than a strong "yes" would reflect poorly as they consider hiring you.
Advice for Application Process
If you're looking for a direct application the websites below walk you through how to apply for Merry Maids online. Unfortunately, there isn't a printable application form on their page or a simple "download application form" link. However, your local hotel can provide hard copy applications. Before completing a Merry Maids application it is important to research which position is the best fit for you. Listed above are a few common job opportunities available. More can be found on the company website.
Make your way through the online process before searching for a printable application for Merry Maids from an outside source. It's simple and easy to apply online. With the first link you will find an employment inquiry form that you can fill out to receive information from the company. The second link will allow you to search for openings using keywords, cities, and states. Once you've chosen a position, click the "apply now" button at the bottom of the page to fill out the application and upload your resume.
As this is primarily a customer service fueled business, management wants to employ people who are friendly, positive, and energetic. In the interview, show your personable side to ensure they know you'll present yourself and the company well to the customers you encounter. Also, be sure to articulate, in detail, any cleaning background you may have.
Most importantly, remember to thank the interviewer for taking the time to meet with you. Also, have a few questions to ask such as: "How soon are you looking to fill the position?" and "What are you looking for in an employee?" This will show your initiative and desire.
Also See:
Case IH: Use the Case IH job application to apply here.
Sylvan Learning Centers: See our resource page for more information on Sylvan Learning Centers careers.
Bright Horizons: See our guide for careers at Bright Horizons.
Childtime Learning Center: See our resource page for more information on Childtime Learning Center careers.
KLA Schools: Visit the job application for KLA Schools to apply today.
Company Links