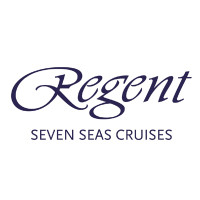 This company is recognized as one of the top luxury cruise providers in the world with offers to explore unique locations in a myriad of adventurous itineraries where the passenger is surrounded by excellent service. If you have like to travel and have great customer skills, you can submit your Regent Seven Seas Cruises application in the link at the bottom.
The Regent Seven Seas Cruises offers an all-inclusive experience that makes the passenger's experience a luxurious one. Among its fleet you have the Seven Seas Explorer, the Seven Seas Mariner, the Seven Seas Voyager and the Seven Seas Navigator. There any many destinations on offer like Alaska, Asia and the Caribbean.
The company has been awarded Best Cruise Line Small Ship in 2013, 2014 and 2015, Best for Luxury in 2014, Notable Culinary Cruise Line in 2013, Best Shore Excursions in Cruise Category in 2015, Best Luxury Cruise Line in 2013 and Best Cruise Partner of the Year in 2012 among many others.
When considering a free application to Regent Seven Seas Cruises careers you may take into consideration that the company values its employees offering them a very thorough training while sharing its industry knowledge  to help provide a better service to the guests on board its many ships, valuing dedication and team work.
Regent Seven Seas Cruises Careers
Within Regent Seven Seas Cruises careers you will be able to choose between corporate, call center and ship job opportunities. Corporate positions include sales, accounting, marketing and marine operations and require knowledge and experience in previous similar positions. The call center employment opportunities require great customer service skills.
Onboard there is a wide range of Regent Seven Seas Cruises jobs. Whether you are looking for jobs in the hotel, the deck, the engine or the entertainment area, this company offers training, knowledge, dedication and talent in this industry.
How old do you have to be to work at Regent Seven Seas Cruises? To be able to apply for jobs at Regent Seven Seas Cruises you must be 21 years old or older. For its positions, the company looks for people with a good grasp of customer service, dedicated and with high standards when working.
As a benefit, employees enjoy world travel, job training and a competitive pay. However, other benefits may be included depending on position, experience and time with the company, among these you will find healthcare options, trip discounts and retirement plans.
When looking for you Regent Seven Seas Cruises job application online, make sure that you pay attention to the schedules required. The cruises' hours of operation are 24 hours a day, 7 days a week, but some may imply longer times at sea than others. Make sure to check that you will be able to fulfill these requests.
Regent Seven Seas Cruises Job Descriptions
Staff captain – Some of the responsibilities attached to this job are committing to company values in every task, assuming personal responsibility for safety and environment, monitoring the application of the company's policies, issuing all work permits for the deck department and ensuring safe access to the ship among others. Salary should be around $6000 per month.
1st officer navigation – The 1st officer navigation is responsible for the safety of navigation, complying with procedures when the ship is in port, adhere to the required emergency procedures, preparing a handover report before leaving the vessel, maintaining the ship's flag inventory among much more. The pay for this position is usually around $5500 per month.
Safety officer – The safety officer should complete the following tasks, familiarizing himself with the bridge equipment whenever joining a ship, carrying out tank inspections as delegated by the staff captain, investigating accidents and supervising the galley's ducts cleaning as well as other more specific duties. For this position salary is around $5000 per month.
2nd officer – Tasks for this position include preparing for the pilot card information sheet, cooperating to ensure safe access to the vessel, assisting in familiarization with the ship, maintaining pyrotechnics, signaling equipment and appliances, notifying department heads on times zone changes and much more. The salary for this job is around $4700 per month.
Regent Seven Seas Cruises Interview Questions
Once you have finished your Regent Seven Seas Cruises jobs online it helps to prepare yourself for the interview by studying the following questions.
Why should we hire you? This question is an opportunity for you to stand out. Talk about your qualities and how they can help you on the job that you are applying for. Mention relevant previous experience and how excited you are for this chance to work with the company.
Do you enjoy spending time at sea? This is a big part of what the company's business is about so it is important for you to feel comfortable spending time at sea. Be honest and show enthusiasm at the opportunity.
Have you traveled aboard a Regent cruise liner? This would count as a valid experience when applying for a job with the company. If you have been to one of the company's cruises it would prove a great asset in setting you apart from the rest of the applicants.
Where do you see yourself in five years? This company is looking for dedicated and lasting team members so this question is of paramount importance. Talk about your goals in a passionate mater so that the company knows your care.
What are your strengths and weaknesses? Use whatever feedback you have from your past experiences and talk about what you find is relevant according to the job description. Make sure to mention that you are working to repair the faults you know you have and that you welcome constructive criticism.
Advice For Application Process
If you are looking for how to apply for Regent Seven Seas Cruises online just follow the link bellow. However, you should be aware that there is no printable application for Regent Seven Seas Cruises. If you wish to make a direct application and are local to the company's headquarters, take your resume with you and enquire as to possible career openings.
Even though you are not able to download application form, a printable application form is not really necessary. Apply online where you can find all the job opportunities and their description. Take close attention when filling your application form and make sure that you have put all the required information in it.
Once you are done with your Regent Seven Seas Cruises application it is time to focus on the other steps of the process. Make sure you conduct yourself in a confident and professional manner. Take your time to make yourself presentable and be sure to arrive early for your interview.
Regent Seven Seas Cruises jobs are an excellent opportunity. Make sure your online application stands out from other applications and that the position the company is hiring for is in line with your qualifications. Emphasize your qualities and show passion for the values of the company demonstrating you would be a valuable addition to the team.
Also See:
Emirates: See our guide for careers at Emirates.
Frontier Airlines: Visit the Frontier Airlines application.
JetBlue Airways: JetBlue Airways offers opportunities for both, beginners and experienced roles.
Celebrity Cruises: Visit the Celebrity Cruises application.
Princess Cruises: Use the Princess Cruises job application to apply here.
Company Links
http://www.rssc.com/employment/
http://www.rssc.com/about/