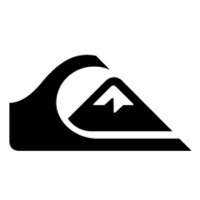 Quiksilver is an Australian surf wear and board sport-related company that is based out of California in the United States. It is a popular company that can be found globally to serve its target market of people who enjoy any action sport. For more information on your Quiksilver application, you can follow the link below.
Founded in 1969 in Torquay, Australia by Robert B. McKnight, it was most commonly a youth clothing brand marketed towards a younger audience. Today they have offices in Europe, America and Australia. They are currently headquartered out of Huntington Beach, California. They currently employ around 7,900 employees. They earn a net income of around $82 million dollars.
In addition to selling popular clothing, they care a great deal about their local communities. They launched the "Quiksilver & Roxy Foundation". This charity helps churches, schools, and other local charities. They help education, the environment, scientific research and other related causes. They aim to improve the quality of all life.
This company is looking for employees that share the same values as they do. They want employees that are passionate about charity, action sports, and customer service. They also want employees that have excellent interpersonal skills so that they can provide amazing customer service skills. If this sounds like a place that would be a good fit for you, apply today.
Quiksilver Careers
There are many job opportunities that a person may find at both the corporate and entry-level positions. The retail stores offer entry-level positions for employees to gain valuable work experience to turn their jobs into Quiksilver careers. You will be able to grow with your career here. Some positions at the retail level are sales associate, store manager, and supervisor.
There are some opportunities at the corporate level that are entry-level positions, but most positions are higher level positions that require more experience and education. Corporate positions also offer plenty of opportunity to move up the ranks within the company. Such positions at the corporate level are designer, marketing, human resources, and legal department.
The different positions at this company have a different set of requirements to gain employment. Some positions require at least a high school diploma or equivalent and little experience. Other positions require a college degree and several years of experience. How old do you have to be to work at Quiksilver? The minimum age of employment is 16 years of age.
Quiksilver offers very competitive benefits to their eligible employees. Employee eligibility may depend on hours worked weekly at the company and job title. Employees may receive a comprehensive health insurance, vision and dental insurance. They may also receive paid time off, 401(k) plan, and disability insurance. They may also get a flexible spending account, employee stock purchase plan, and employee assistance.
The hours of operation can vary depending on location and holidays. Some holidays may cause half day or full day closures. During the holiday hours, hours may be extended to accommodate holiday shoppers. In general, hours are Monday through Saturday from 10:00am to 9:00pm and Sunday from 12:00pm to 6:00pm.
Job Descriptions & Salaries
Sales Associate- A sales associate is responsible for assisting customers on the sales floor. A sales associate must have knowledge of the products in order to properly assist the customers. They will ensure that the sales floor is neat and organized. They will also handle customer transactions at the cash register. A sales associate may earn around $9 per hour.
Designer- The designer is responsible for creating and modifying designs under the instruction of the sales department. They should have graphic artist experience in order to help create patterns. They must be able to do research on trends to understand which fashions will sell. They will also develop prints for tee shirts. A designer may earn around $52,000 per year.
Supervisor- A supervisor will assist the management team in ensuring that the employees are following company policies. They are responsible for helping the staff meet their sales goals. They will help ensure that the customer leaves the store satisfied. They will also assist in handling customer complaints. A supervisor will earn around $11 per hour.
Visual Merchandiser- A visual merchandiser is responsible for motivating staffers to help drive sales. They will help give employees valuable feedback to help improve the customer experience while in store. They will help with the opening and closing of operations. They also promote effective leadership by setting examples for their employees. A visual merchandiser may earn around $14 per hour.
Quiksilver Interview Questions
These questions are ones that you may be potentially asked during your interview.
Why would you like to work at Quiksilver? This question requires some research prior to your interview. The interviewer wants to know how much you know about their company and what they stand for. Answer honestly about which values you share with the company and why that makes you a good fit to work here.
Why should we choose you over the other applicants? The interviewer is giving you a chance to sell yourself to them. Take this opportunity to discuss with them your strengths and why you feel that they would benefit from you. Try not to sound too boastful.
What was the best customer service experience that you have ever experienced? The interviewer wants to know what you value in customer service to understand your skills in dealing with customers. Think about your best experience and why it was so great.
Was there ever a time when you had trouble working as a team? Team work is important to make things run smoothly. The interviewer wants to know about your ability to work as a team. Answer with any time you had to work as a team to work towards a goal and how you were able to work through issues.
Where do you see yourself in 5 years? The interviewer is looking to find out your long-term career goals. They are looking for an employee who is in it for the long-term and not someone who jumps from job to job. Explain your career goals and how the company fits into those plans.
Advice for the Application Process
Wondering how to apply for a position at Quiksilver? You can apply for a Quiksilver job at Quiksilver jobs online. You may also fill out an application form at your local Quiksilver. There are no printable applications online. There are no downloadable applications online. The easiest way is to apply directly online.
You can find the job descriptions and responsibilities clearly stated on the company website. Potential job seekers may find this information useful to help them find positions that they qualify for. You should only apply for positions that you qualify for; otherwise your application may not be considered. Be sure to fill out the application in according to the instructions provided.
When you fill out your application, you should submit your updated resume. After applying, you should hear back within a reasonable amount of time. If not, you can call to check the status of your application and see if they are still hiring for the position. They may inform you when interviews will begin, if they had not already begun.
You should prepare for your interview beforehand. Do this by asking yourself potential question and answering them aloud. This will help you seem less nervous during your interview, which will make you seem more confident and articulate during your interview. You should also dress professionally for your interview. This will help increase your chances of getting the job.
Also See:
Men's Wearhouse: Visit the Men's Wearhouse application.
Cato: See this page for jobs at Cato.
Chico's: Chico's offers opportunities for both, beginners and experienced roles.
Frederick's Of Hollywood: For employment at Frederick's Of Hollywood visit the application page.
Bebe: For employment at Bebe visit the application page.
https://www.youtube.com/watch?v=I56LEd31OOI
Company Links
http://www.quiksilverinc.com/Careers/North-America