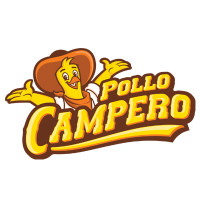 As you fill out a Pollo Campero application, know that you're applying to join a company that strives to preserve and present every customer with food that comes from their family kitchen.  Links for information to apply for jobs at Pollo Campero are at the bottom of the page.
The first Pollo Campero was opened in 1971 in Guatemala by the Gutierrez family.  The company quickly spread around Central America and reached the United States in 2002, opening their first store in Los Angeles California.  In thirteen years, Pollo Campero has grown to having fifty locations in the United States and nearly three hundred world-wide.
Pollo Campero is known for their multiple chicken dishes. All recipes are original to the family, and haven't been tweaked in order to work in the fast food environment that the Pollo Campero thrives in.  Currently, the company is testing a new menu and look in Dallas to try updating some of their more tired elements.
With the evolution of technology, Pollo Campero has striven to keep up with the times, offering online ordering at various locations.  They have also striven to offer carry out and drive-thrus in several locations as well as their dining rooms.  As of 2008, some Pollo Campero restaurants have been linked with various Wal-Marts around the United States.
Pollo Campero Careers
Those with Pollo Campero careers at the corporate level could work in several places.  Most jobs are located in Guatemala, where the company is headquartered, but Dallas, Texas has the head of the International Division.  Most positions are geared towards making sure that all of the franchises work smoothly and meet their expected profits.
Local Pollo Campero jobs are all located in franchises.  The corporation doesn't even see applications as those interested in positions are encouraged to ask at the stores.  Franchise owners are trained and are expected to have a partner in the business to help them run and maintain their location.
How old do you have to be to work at Pollo Campero? Age requirements vary by job.  As you can't browse Pollo Campero jobs online, make sure to ask about any job requirements that may be requested when you go into apply as some positions may need various experiences or certifications.
As there are three hundred locations across the world, with fifty alone in the United States, store hours will vary by location.  Stores open anywhere between eight thirty and ten thirty and close between eight and ten pm.  Within those hours, drive-thrus and dining rooms have different hours.  Besides that, hours are also completely different Friday through Sunday in certain restaurants.
Pollo Campero Job Descriptions
Cashier – You will greet every customer with a smile and accurately take their order to pass back to the kitchen.  Then, you'll accept payment and pass the food that was ordered to the customer.  Compensation is around $20,000 a year.
Cook – By making sure that all the food that leaves the kitchen is served to the company standard with the company's recipes so that customers are always given the great tasting and quality food that is expected.  Compensation is around $20,000 a year.
General Manager – Making sure that your team works smoothly is a big part of this position so that you can meet and exceed your sales goals.  You will be an example to all of your staff members as you oversee restaurant operations.  Compensation is around $45,000 a year.
Shift Supervisor – You'll work on various shifts to make sure that everyone shows up and does their job to the best of their ability.  Also, you'll work closing or opening to make sure that everything is set up properly.  Compensation is around $25,000 a year.
Pollo Campero Interview Questions
These are some questions that you may be asked during your interview:
Why do you want to work for Pollo Campero? This is an extremely common interview question, so you should be prepared for it.  Talk about what drew you to the company, whether it was the company culture or benefits, and why it's your first choice in places to work.
What experience do you have? If you have relevant experience, highlight it.  If you don't have any experience, instead talk about what you can bring to the position and company.  Make sure to use plenty of examples to back up and enhance any of the claims that you're making.
Where do you see yourself in the next few years? Your interviewer is looking to see if you're planning on sticking with the company.  Be realistic in your career expectations, but make sure that your interviewer knows that you're willing to take on extra challenges and responsibilities in order to move up in the company.
As this company is geared towards customer service, you may be asked this question in the form of a hypothetical situation: How would you take care of an upset customer? Be realistic and practical as you walk through the steps that you would take in order to turn the customer's experience around
As there are serious, intense rushes during the day, you may be asked this question: How do you react and work under pressure? Be honest and explain to the best of your ability what your reaction is like.  If there's something you don't like about your reaction, talk about how you're working on changing it.
Advice for the Application Process
How to apply for Pollo Campero online: there is no way to fill out a Pollo Campero application on the internet.  As such, there is no printable application for Pollo Campero on their website, you must go into the individual locations and apply for a job or present a resume.
Before attending your interview, do research on Pollo Campero and the industry in order to have a list of prepared questions that you can ask.  This may seem excessive, especially for an entry level position, but it will place you in front of the other candidates as it shows that you think ahead.
Have a positive and friendly demeanor when you attend your interview because it will give a good impression and, if you're working with customers, show that you're customer service-minded.  Dress in business casual for your interview, as it will be in a formal setting.  If you've applied for a managerial or supervisory opinion, a suit would be more appropriate.
Show gratitude at the opportunity to interview with Pollo Campero and inquire about the best way to check on your hiring status after your interview.  Few applicants will learn if they got the position during their interview as the company will want to screen all candidates before making a final decision.
Also See:
Church's Chicken: For career opportunities, fill out the Church's Chicken online application.
McDonald's: See our guide for careers at McDonald's.
Culver's: See this page for jobs at Culver's.
Krystal: See our resource page for more information on Krystal careers.
White Castle: See this page for jobs at White Castle.
Company Links
http://www.campero.com/franchising/what-to-expect.aspx
http://www.campero.com/about-us/careers.aspx