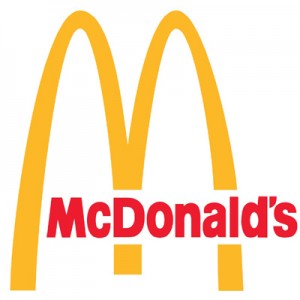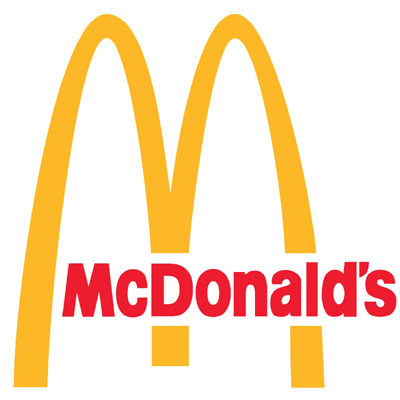 In 1954, Ray Kroc sold a large order of multi-mixers to a limited menu burger restaurant in San Bernardino, California.  Intrigued by their high efficiency, high quality business model, Kroc shared his goals of having restaurants all across the United States with the owners, Dick and Mac McDonald.  In 1955, Kroc had founded the McDonald's Corporation and only 5 years later, he purchased exclusive rights to the company name.
Ray Kroc's business concept was simple.  Keep a small menu, prioritize quality at every point of the way, and maintain consistency in execution, no matter where you got your burger. From Connecticut to California, a burger and fries always would taste exactly the same.
However this wasn't the only unconventional idea fueling the McDonald's Corporation.  Ray Kroc believed in entrepreneurship at all levels on the business.  When dealing with franchisers and suppliers, Kroc encouraged them to approach the task as partners in  business, rather than employees for the business.  He also encouraged his franchisers to bring any new ideas to the table and many of the most famous items on the menu emerged from this process.
Today all that ingenuity and dedication have paid off.  They are now the top global foodservice retailer, leading the way with over 35,000 locations in over 100 countries.  Every day almost 70 million people eat at McDonald's restaurants and are served by the 1.9 million employees.
But size isn't everything.  At the heart of everything, there are core values and a mission driving every decision. Dedication to customers and staff, ethical practices, giving back to the community, profitable growth and continuous improvement are at the core of the McDonald's Corporation's value system.
The company works worldwide to help establish and grow programs dedicated to giving back to local communities.  One of the most famous of these programs is Ronald McDonald House Charities (RMHC). Ronald McDonald House Charities focus their efforts on improving the lives of children everywhere.  With over 290 chapters focused on children, nearly 20,000 families are helped each and every day.
All RMHC chapters are focused on Ronald McDonald Houses, Ronald McDonald Family Rooms and Ronald McDonald Care Mobiles.  There over 336 houses provide housing for families with very ill children being treated in hospitals.   The 192 family rooms provided a relaxing space for families to refresh and reenergize while in the hospital. And the 50 care mobiles provide pediatric care to rural communities through mobile clinics.
Get Your Degree!
Find schools and get information on the program that's right for you.
Powered by Campus Explorer
Here are some quick facts and figures about McDonald's:
The first McDonald's opened in Des Plaines, Illinois on April 15, 1955
There are more than 35,000 restaurants worldwide
80% of which are franchises
That's over 1.9 million employees
Working in over 100 countries
70% of employees in the Unites States are women or minorities
Over 25% of whom are in management positions
45% of franchises are owned by women or minorities
And here are some facts about Hamburger University:
Hamburger University's first 15 students graduated on February 24, 1961
Over 7,500 students matriculate Hamburger University annually
More than 80,000 employees have graduated from Hamburger University to date
Here are some awards and recognition the company received over the past few years:
2014

#5 Most Valuable Global Brand in 2014 by BrandZ
#3 in "Management Quality" by Fortune
#7 in "Global Competitiveness" by Forbes
#4 in "Financial Soundness" by Fortune
#22 World's Most Admired Company in 2014 by Fortune
#42 Most Respected Company in 2014 by Barron's
Dow Jones Sustainability Index member as of 2005
2014 #9 Best 401k Plans by Bloomberg

2013

#6 World's Most Valuable Brand in 2013 by Forbes
#7 Best Global Brand in 2013 by Interbrand
#8 Best Company for Leadership in 2013 by Hay Group
2013 #1 Best IR Companies – Restaurants by Institutional Investor Magazine

2012

Black Enterprise named Don Thompson Named One of Most Powerful CEOs in 2012
"World's Best Multinational Workplaces" in 2012 by Great Place to Work Institute
"40 Best Companies for Diversity" in 2012 by Black Enterprise Magazine
#7 World's Most Powerful Brand in 2012 by Forbes
McDonald's Careers
The company is a global corporation, with varying requirements for open positions due to location.  Some may ask, "How old do you have to be to work at McDonald's?" While almost all McDonald's jobs in the United States require you to be 18 years of age or older, there are some instances, like internships, that do not have this age restriction.  Of course, the company can never hire anyone younger than the legal age of employment in that country's location.
For some corporate opportunities, a Bachelor's Degree is required.  For others, it is only preferred or no college education requirement exists.  For most creative or design opportunities, a portfolio showcasing previous work is required.  For many opportunities in legal or accounting departments, industry specific certifications and licenses are required.
All corporate employees working in the United States of America are offered the following benefits:
Health and insurance benefits

Medical
Dental
Vision supplement plan
Employee and dependent life insurance

Salary, compensation, reward and recognition programs

Base pay
Incentive pay
Company car program

Savings, investment and financial management programs

Financial planning services
Profit Sharing and Savings Plan (includes our 401(k) feature)

Work/life benefits

Vacation
Holidays
Educational assistance
McDonald's Fitness Discount Program
In addition, the company proudly boasts a Global Mobility Program.  Intended to foster growth and development in leadership personnel, the Global Mobility Program relocates an employee to another location globally.  The opportunity gives the employee a rare insight into the worldwide operations process while living in a new environment.
 McDonald's  Job Descriptions
McDonald's careers are available in many corporate departments.  For those interested in working with client-facing pieces, the Customer Satisfaction, Media Relations, Communications, Quality Assurance and Government Relations departments are a good place to start.  For those interested in administrative functions, the Human Resources, Administrative, Air Travel, Distribution/Logistics and Information Services departments are your best bet.  For any applicants interested in finance, check out the Accounting, Purchasing, Treasury, Corporate Tax and Insurance departments.  For applicant seeking creative work, look into the Marketing or Product Development departments. Jobs in Franchising, Real Estate, Architecture/Construction, and Restaurant Operations departments offer opportunities in location-specific work.  There are also corporate opportunities in these departments:
Legal
Engineering
Environmental Affairs
Facilities Systems
There are also non-corporate job opportunities at any of the 14,000 locations nationwide.
Advice on Application process
How to apply for McDonald's online? It's easy to apply for McDonald's jobs online. If you're interested in applying for a McDonald's job at a store location, many stores support an online application process, so you can apply online.  Filling out the McDonald's job application online is fast and easy. For those that do not, there is no printable application for McDonald's.  Instead, you are encouraged to go in to the store and apply in person.
For corporate positions, to apply for jobs at McDonald's, the McDonald's application process is entirely online at the corporate careers website. There is no download application form nor is there a printable application form. You can find the free application form on the careers website.  Click on the link to apply using the direct application.
For all online applications, there are several different search options.  In addition, applicants can sign up for job alerts where they will be notified when jobs matching a certain set of criteria are posted. When deciding on which jobs to apply for, it's important to keep in mind both your own interests, skills required and your experience level.  Read the job description thoroughly, look at the requirements and responsibilities, and only apply for jobs that you qualify for.  Be sure to proofread your McDonald's application and resume before applying.
If someone at human resources is interested in following up with you, the next step is either a phone interview, a questionnaire, or both.  Be professional, honest and responsive.  This is the recruiter's opportunity to learn more about your strengths, interests, work history and more.  This is also your opportunity to hear more in depth details about the position you are being considered for.  Be sure to prepare a few questions of your own, in case time allows.
If you are selected for an on-site interview, you may be meeting with several people from the organization on each visit.  Prepare a list of questions, listen carefully, and be your most professional self.  Honesty and courteousness are your best bet in this situation.
The final step before being hired is a verification of education and prior employment, a social security check, a reference check and a criminal record review.  Whether or not you have passed all these criteria, you will be contacted and informed of the hiring manager's decision.  In the end, the entire process can take anywhere from 30 to 90 days, but McDonald's careers are worth it.
Competitors
Of course, McDonald's is not the only global foodservice retailer, just the largest.  A smaller, yet still global, company is Church's Chicken.  Of their 1,700 locations many are in the southern United States, but there are other locations scattered across the United States and the world.  Their menu is focused on chicken and southern sides.
Another competitor is Long John Silver's.  While they are the largest quick service seafood brand in the world, they only have store locations within the United States.  Their menu focuses on sustainably acquired seafood along with some chicken dishes.
Also See:
Qdoba: See our resource page for more information on Qdoba careers.
Schlotzsky's: See our resource page for more information on Schlotzsky's careers.
Port of Subs: See our resource page for more information on Port of Subs careers.
Checkers Drive In: Checkers Drive In offers opportunities for both, beginners and experienced roles.
Big Boy: See this page for jobs at Big Boy.
Company Links
http://www.mcdonalds.com/us/en/our_story.html